The two most common ways of compromising your firing position are the audible sound and visual flash from firing a round.
The obvious solution to suppressing both is through the use of a suppressor.
If you live in an area that does not permit you to legally own a suppressor or you just don't want to go through the red tape of submitting paperwork and paying a $200 tax stamp on top of the cost of the suppressor, the next best thing to do is suppress the flash.
How Do Flash Hiders Work?
Flash hiders work by "hiding" the muzzle flash (burning gases exiting the muzzle of the gun) or redirecting it through chambers in a muzzle device. Many newer flash hiders double as muzzle brakes since there can be considerable overlap in design features, but we'll get into that later on in the article.
A highly visible and sometimes blinding flash are more evident in SBR rifles and AR pistol platforms.
With these short-barreled firearms, less powder is burnt before the bullet exits the barrel, creating an expanding cloud of powder resembling a fire-breathing dragon.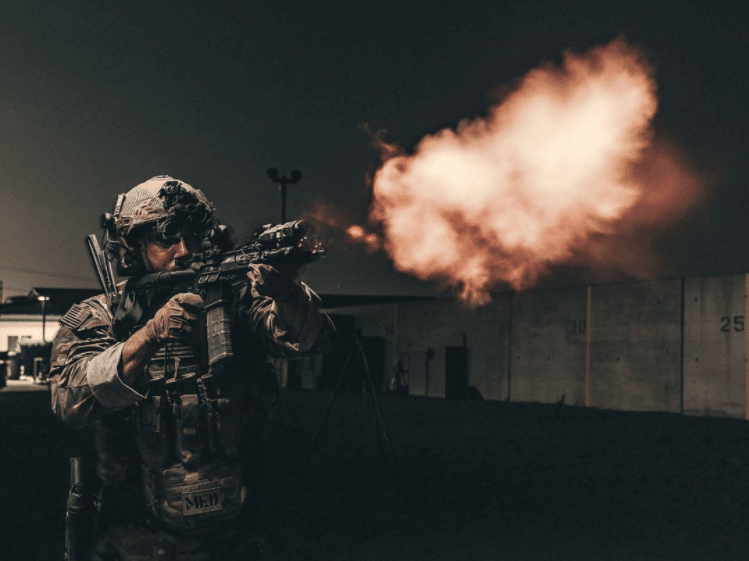 The sole purpose of flash hiders is to reduce the visible muzzle flash in the shooter's face, protecting their night vision whether that is your natural night vision or shooting under nods, and aiding in faster more accurate follow-up shots in low light conditions.
Which is Better? Muzzle Brake vs Flash Hider
Many people may not know the difference between a muzzle brake and a flash hider, may have wrong information, or just may not see why it matters.
Despite the two muzzle devices looking like the same thing, they serve very different purposes, and they can range anywhere from $10 to $150.
So what's the difference between a muzzle brake and a flash hider?