Finding a low-profile weapon light for shorter more compact AR-15 platforms can be a process. Yes, there are some great options out there, but they either interfere with front sight, red dot sights, or just don't feel natural in the way they mount.
Most of us have some type of angled foregrip on our ARs and pistols, so why not take advantage of that hand placement you already have to actuate a weapon light that at the same time retains a low profile?
The new Crimson Trace RIG (Rapid Illumination Grip) is an angled forward grip for M-LOK and Picatinny rails with a brightness-adjustable, 500-lumen max flashlight upfront.
Each Crimson Trace RIG comes with two batteries so you can always have a full battery in the light and a spare in your kit.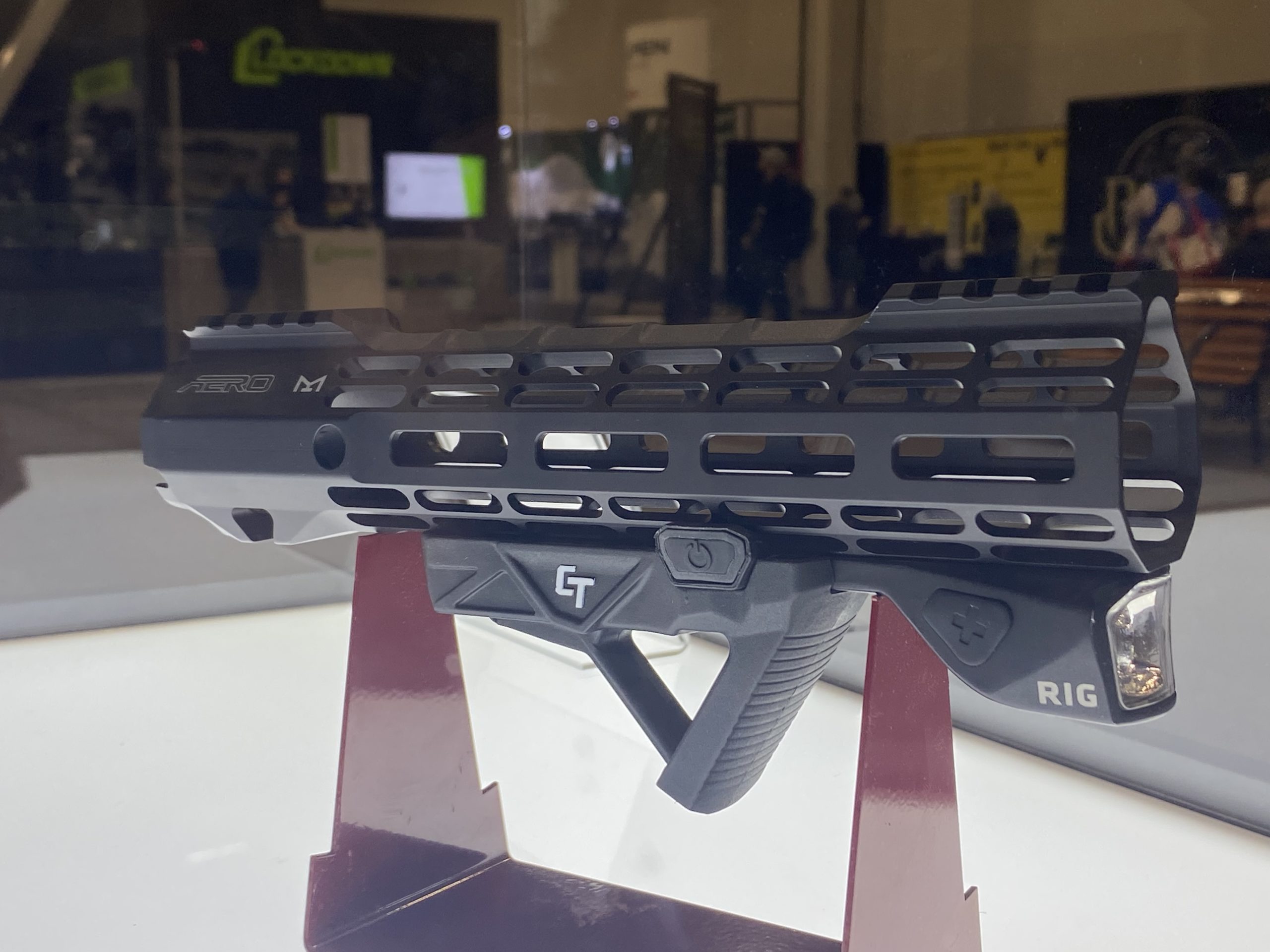 From Crimson Trace
The RIG combines the ergonomic advantage of an angled foregrip with a 500-peak-lumen weapon light into one sleek, effective device. It is completely ambidextrous and can be mounted to M-LOK or Picatinny rails. The RIG comes with two rechargeable batteries that each last for 1 hour at peak lumen output, and output can be adjusted with left- and right-side buttons.
The RIG also includes an optional remote switch. Especially ideal for the popular AR pistol platform, the RIG also provides a tactical advantage to rifles, carbines, and even AK-style firearms. Finally, the RIG is backed by the Crimson Trace Crimson Protect Lifetime Warranty.
Crimson Trace RIG (Rapid Illumination Grip) Specs
Lumen Output- 500 (peak), adjustable
MSRP $204.99