With the growing interest in short barreled firearms and Personal Defense Weapons, there's an equally growing demand for ammunition to run through them.
Sure, SBR rifles and AR Pistols carry easily and stow in tight spaces, but is the juice worth the squeeze?
How short can you go while maintaining accuracy and adequate terminal performance? Will your ammo of choice perform adequately from an 10.5", 7.5", or even a 5.5" barrel?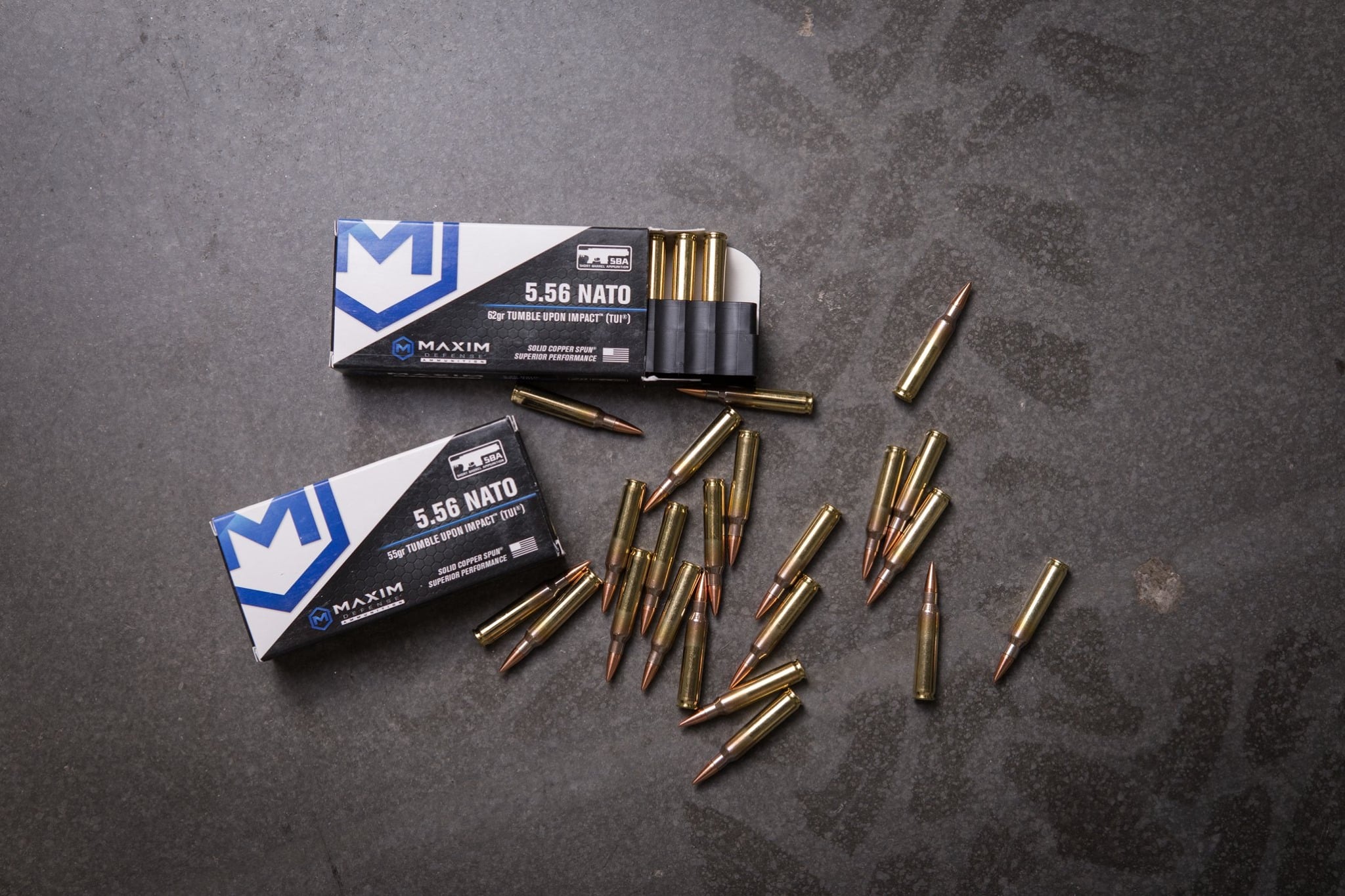 In a defensive situation, you need ammunition that can deliver adequate penetration and expansion at a reduced velocity. Further, depending on the situation, the ammo needs to be able to handle barriers like windshields or walls, and have the ability to "buck" the wind or light foliage at distance.
The two most common types of ammo are the 55 grain M193 and 62 grain M855. Let's take a closer look at those two loads.
M855 vs M193
Are M855 and M193 good options for an SBR rifle or AR pistol?
Full metal jacket projectiles are dependent on fragmentation for increased wounding capabilities, and fragmentation is, for the most part, dependent on velocity.
The velocity of 5.56 is severely affected by shorter barrel lengths. So much so that when fired from a short barrel, some versions of the NATO round won't reliably fragment once they've exited the muzzle.
Now, this is not to say that SBR rifles and AR Pistols are useless with M855 or M193. Far from it.
M855 is better at barrier penetration
M193 is better suited for soft targets under 100 yards
M193 prefers a 1:9 twist rate, while M855 prefers a 1:8 or 1:7 twist rate