Over the past few years, we've seen a massive resurgence of the pistol caliber carbine, most notably the 9mm carbine.
The biggest advantage that the pistol caliber carbine has over any sidearm is stability.
We've seen some crack shots at the local shooting range who can shoot the wings off a fly at 25 yards with their sidearm.
For the majority of shooters, handgun accuracy tends to begin dropping off around 15 yards, especially in kinetic situations where the adrenaline is surging and stress levels are through the roof.
The pistol caliber carbine gives you added stability to hit your mid-range targets more accurately and consistently when used in conjunction with a red dot sight.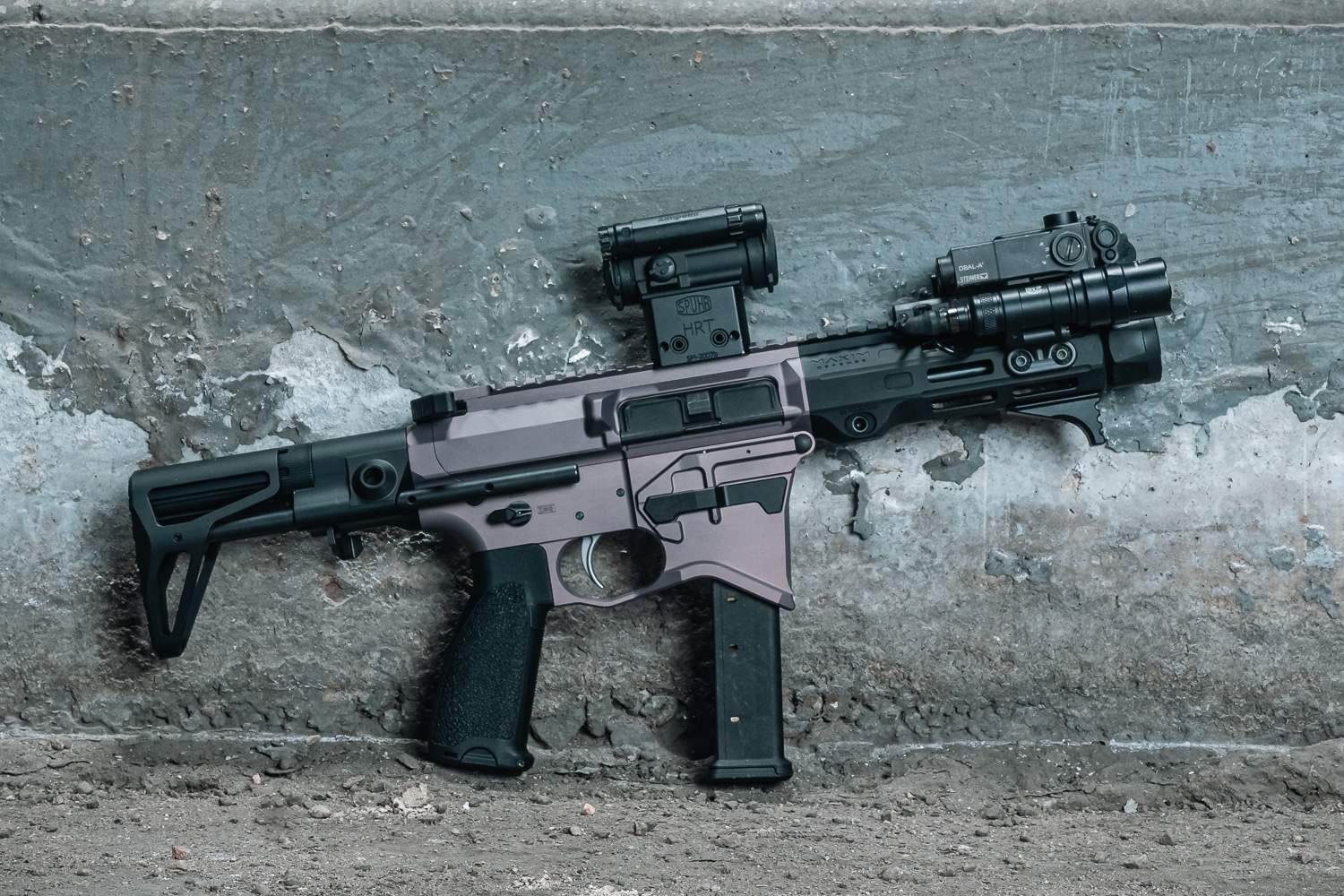 Maxim Defense recognized this demand in the industry and answered with the MD9 9mm pistol caliber carbine.
The Maxim Defense MD9 offers a PDX like platform chambered in 9mm.
Maxim Defense MD9 Pistol Caliber Carbine
When you're looking for Maxim Defense ingenuity in a new standard AR-9, the MD-9 is your answer.
The MD-9 was engineered to fit the growing demand for cutting-edge AR9-style rifles for today's Military and commercial market.
For increased comfort and versatility every MD9 features Maxim's free-floating barrel and custom handguard. These handguards provide a monolithic-like upper receiver platform and M-Slot compatibility.
Features
Modified Maxim Defense HATEBRAKE
M-Rax and M-Slot compatible handguard
Military-grade materials
5.8" barrel
Radian charging handle and selector
Maxim CQB stock
Ambidextrous magazine release
Fully floated barrel
Last round hold open
Compatible with Glock 9mm magazines (Glock 19 and larger)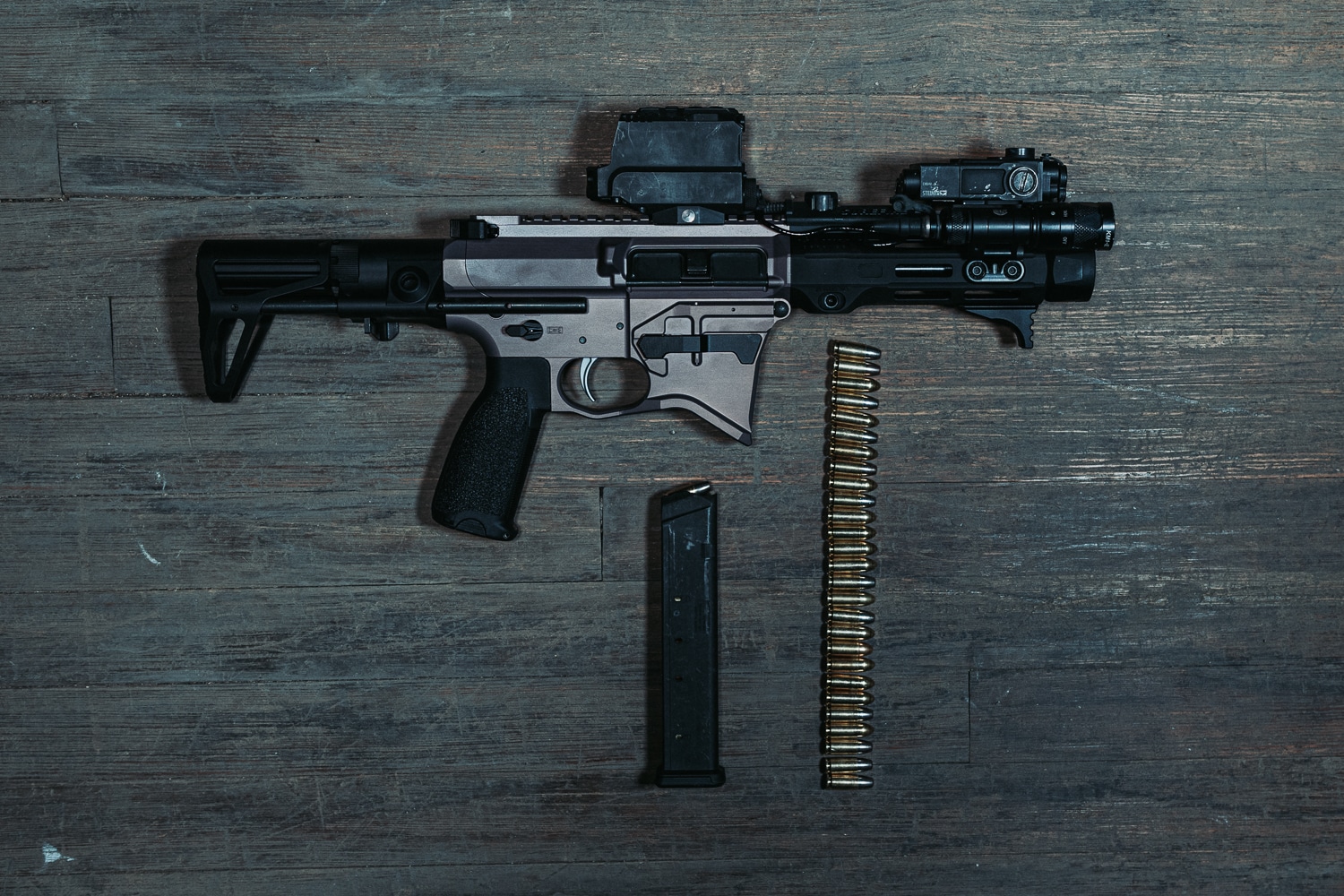 Specifications
Caliber: 9x19mm Parabellum
Barrel Thread Pitch: ½-28
Material Composition: 7075 Aluminum & tool steel
Finish: Nitride / Type III Anodizing
Barrel Length: 5.8" [147.32mm]
Overall Length: 20" [508mm] (collapsed stock)
Weight: 6lb 1oz [2.75kg]
Barrel Material: 4150 CrMoV
Muzzle Velocity: 1,150 FPS (Federal FMJ 124gr)