The Glock 29 is chambered for a 10mm bullet that is comparable in force to a .357 Magnum, but we'll get into that later.
The Glock 29 offers more range and more power than the Glock 30 and the Glock 22. With the option of equipping a 15-round extended magazine, Glock 29 offers more than enough chances to hit your target without compromising the weight or balance of the pistol.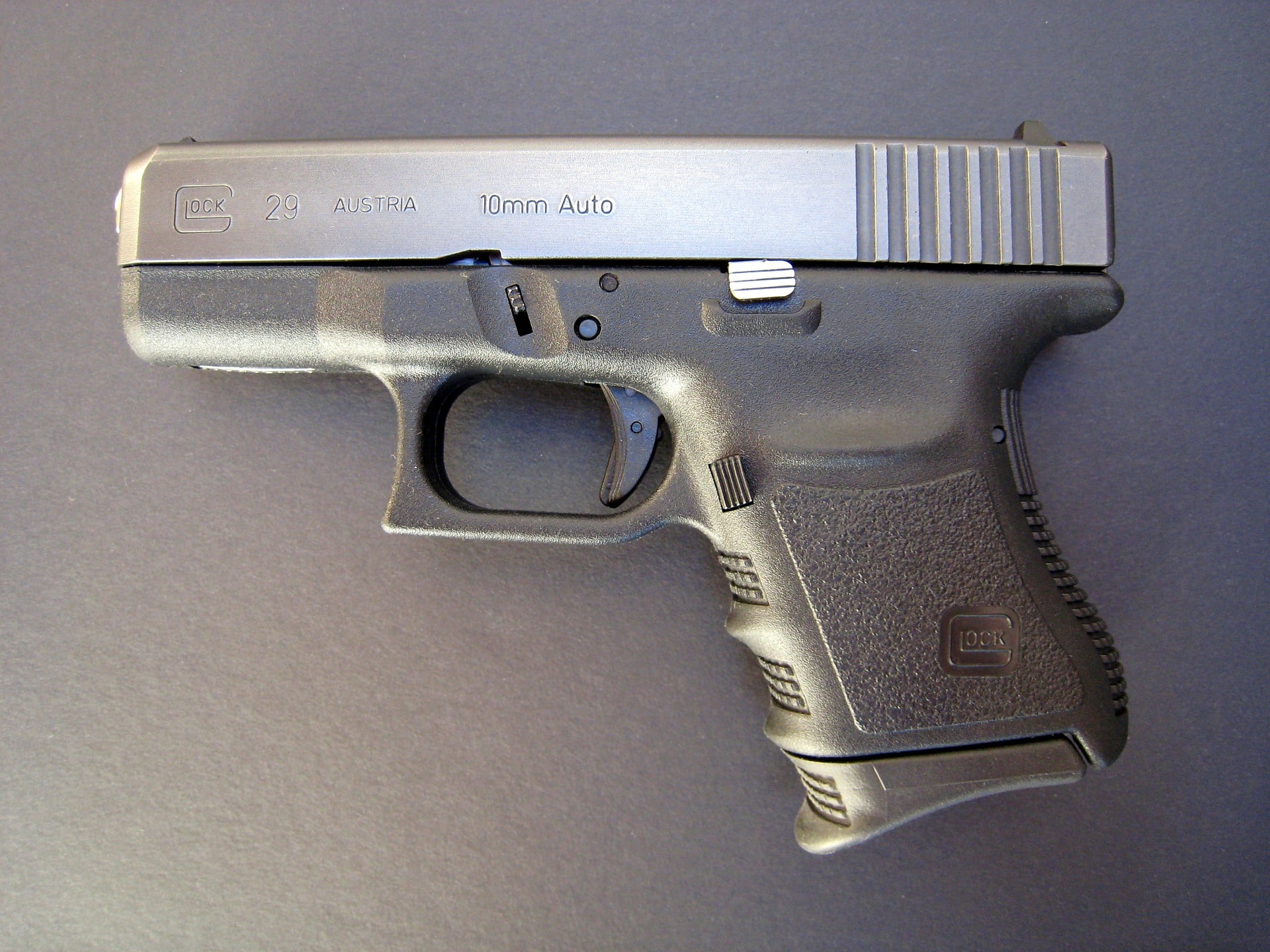 This is unique because of the larger chamber and the increased power the 29 offers.
With easy customization and the ability to conceal this pistol, we should all consider the Glock 29 for our gun collection.