The Glock 29 and the Glock 20 are very comparable pistols, but we threw in the Glock 40 for the largest of Glock 10mm pistols.
For those of you that have never shot a 10mm, this blog will help you make the best possible choice between the 3 10mm pistols.
Of the 3 pistols, the Glock 20 is the most popular among the 10mm because it's like the Goldilocks porridge of the 3. For those who don't know about the 3 bears, the Glock 20 is just the right size, length, weight, and capacity. The Glock 20 is perfect for a CCW and great as an open carry pistol with its 15 round magazine capacity.
However, if you're looking for the best platform to add a red dot sight (RDS) to, that will be the Glock 40 MOS.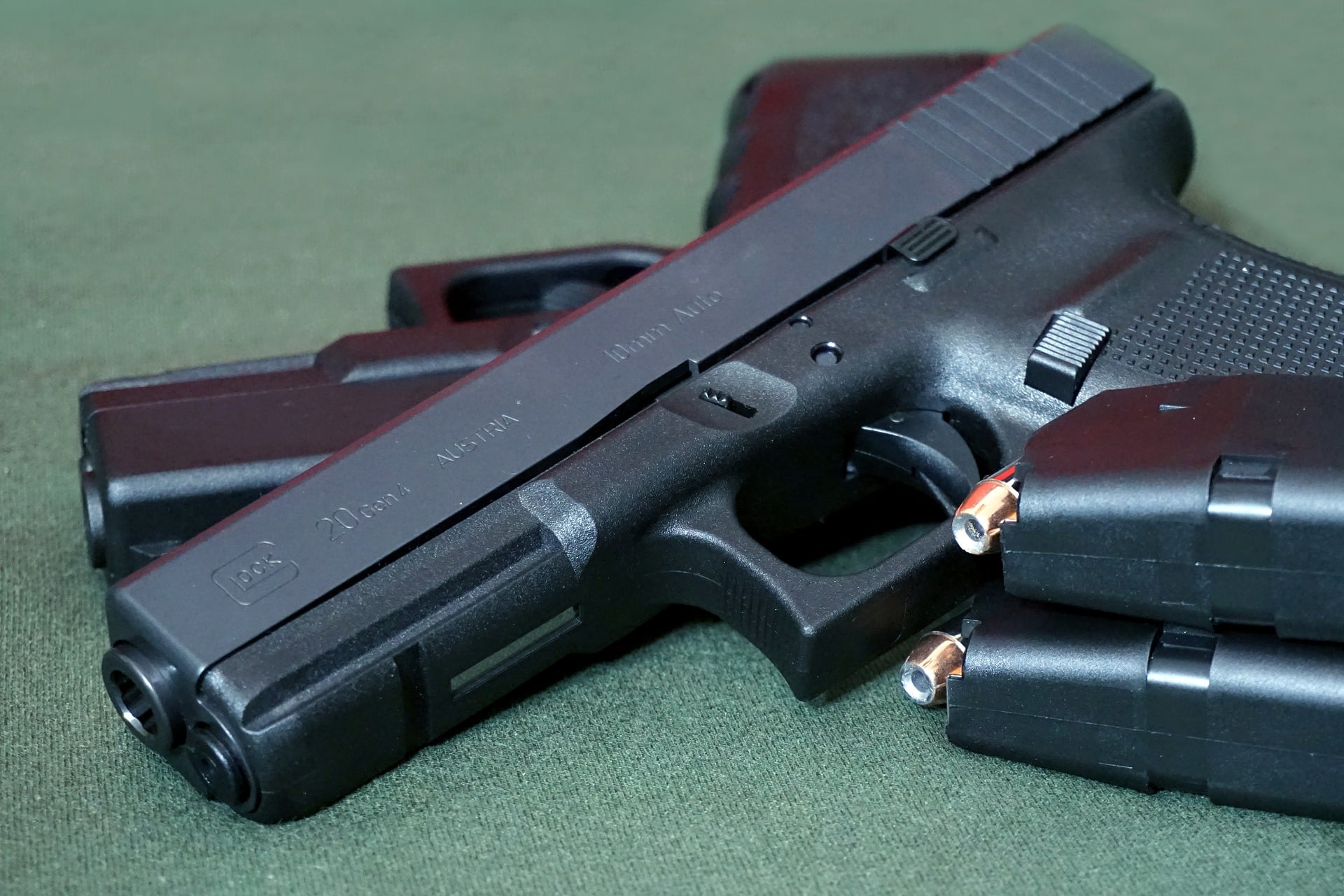 Glock 29
The Glock 29 is a 10mm Auto pistol that's perfect for use as a concealed carry weapon (CCW) or Everyday Carry (EDC) pistol. The Glock 29 features a 3.78" barrel and an overall length of only 6.97".
Normally, the overall length is the biggest indicator for a CCW, however, the height of the pistol (4.53") should also be considered. For example, the height of the pistol could mean the difference between the pistol showing in your shirt and exposing your pistol if you bend or raise your arms.
Anything over 5" in height increases your chances of exposing your pistol, which can get you in trouble in more liberal areas. The Glock 29 has a magazine capacity of 10 rounds (standard) with an option for 15 rounds. This gives you more than enough opportunity to hit your target and transition if need be.
The trigger pull is 6.29 lbs force with a trigger distance of 2.8, which is great for such a powerful gun. Of the 3 pistols on this list, however, the Glock 29 is going to have the most felt-recoil and muzzle flip because of its smaller size. 
Specs
| | |
| --- | --- |
| Weight |  1.52 lbs |
| Weight w/unloaded mag | 1.68 lbs |
| Weight w/loaded mag | 2.04 lbs |
| Height | 4.53 inches |
| Barrel Length | 3.78 inches |
| Overall Length | 6.97 inches |
| Slide Length | 6.77 inches |
| Caliber | 10mm Auto |
| Magazine Capacity | 10/15 |
| Trigger Pull Weight | 28 N/ 6.29 lbs of force |
| Overall Width | 1.38 inches |
| Slide Width | 1.12 inches |
| Trigger Distance | 2.85 inches |
| Line of Sight (Polymer) | 5.91 inches |
| Line of Sight (steel) | 5.87 inches |
| Line of Sight (GNC) | 5.83 inches |
| Safety | Safe Action |
| MSRP |  $580.00 |