The CGS Group Helios QD suppressor kit is designed specifically for 5.56 rifles but is capable of handling up to 300 Norma Magnum.
The CGS Suppressors have established a reputation for being the pinnacle of hard-use suppressors with features not found in competing brands.
Originally designed to suppress the M249 SAW (Squad Automatic Weapon), the CGS Helios is more than capable of being an end-of-the-world suppressor that can withstand heavy punishment for sustained periods of time.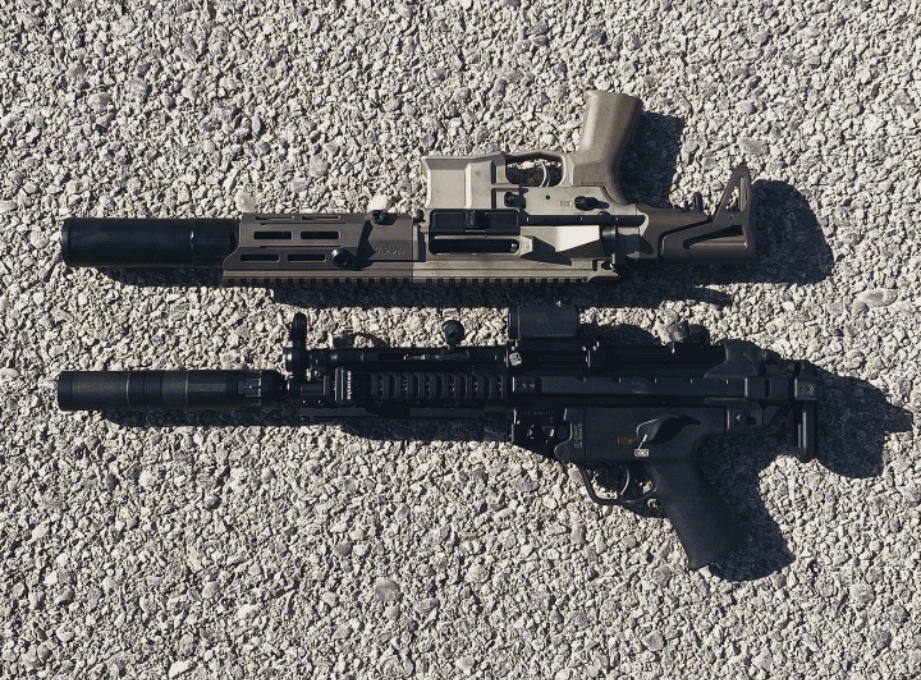 CGS Suppressors Helios QD
Most suppressors of this type are smaller in diameter and utilize direct thread mounts. The CGS Helios comes as a kit for weapon adaptability and allows for gas flow out the front for shorter gassier 5.56 rifles.
The baffle design used in the CGS Helios QD is based on a shorter variant of CGS Hyperion suppressor. Originally the Helios QD was made for left-handed shooters to reduce gas blowback in the face depending on the host firearm, then the suppressor was adapted to and strengthened for use on the M249, MK46, and hard use SBRs.
Not only can the Helios hold up to a ludicrous rate of fire on short barrels, but it's also extremely quiet compared to other options on the market. In some cases, it is quieter than other full-size rifle suppressors even though the Helios QD is only 7.2" in length in its default direct thread state.