Have you been gunsmithing for years and just need to upgrade your gunsmith tool kit? Maybe you're just into the occasional repairing and reconditioning of used firearms and want a simple go-to kit. Or you're a beginner and looking for some basic tools to get started.
Recently I've been kicking around the concept of a mobile gunsmith tool kit. Just like you can call up your local locksmith or home repair contractors, wouldn't it be cool to be able to make money offering your gunsmithing skills in the form of a mobile service?
For that, you're going to need a mobile gunsmith tool kit. Something that is easily transported, yet comprehensive enough to cover the bases of what you're working on. More to come on that later in the article.
Whatever your passion is, one thing is for sure. It's essential to have the right tools. By having access to these tools, you'll not only get the job done right the first time, but you'll also eliminate a lot of unnecessary frustration.
How To Choose The Best Gunsmith Tool Kit
When choosing the right gunsmith tool kit for your needs, you'll want to first consider what type of firearms you'll be working on.
Many screwdriver sets and punch sets can be used across a wide range of firearms, but there are firearm-specific tools you'll need depending on what you're servicing.
After that, you'll also want to consider where you'll be working on the firearms and the amount of space you'll have available to you. It's one thing if you have a dedicated workbench area at home, but if you're going to be a traveling gunsmith, that requires FFL licensing and a different type of gear setup.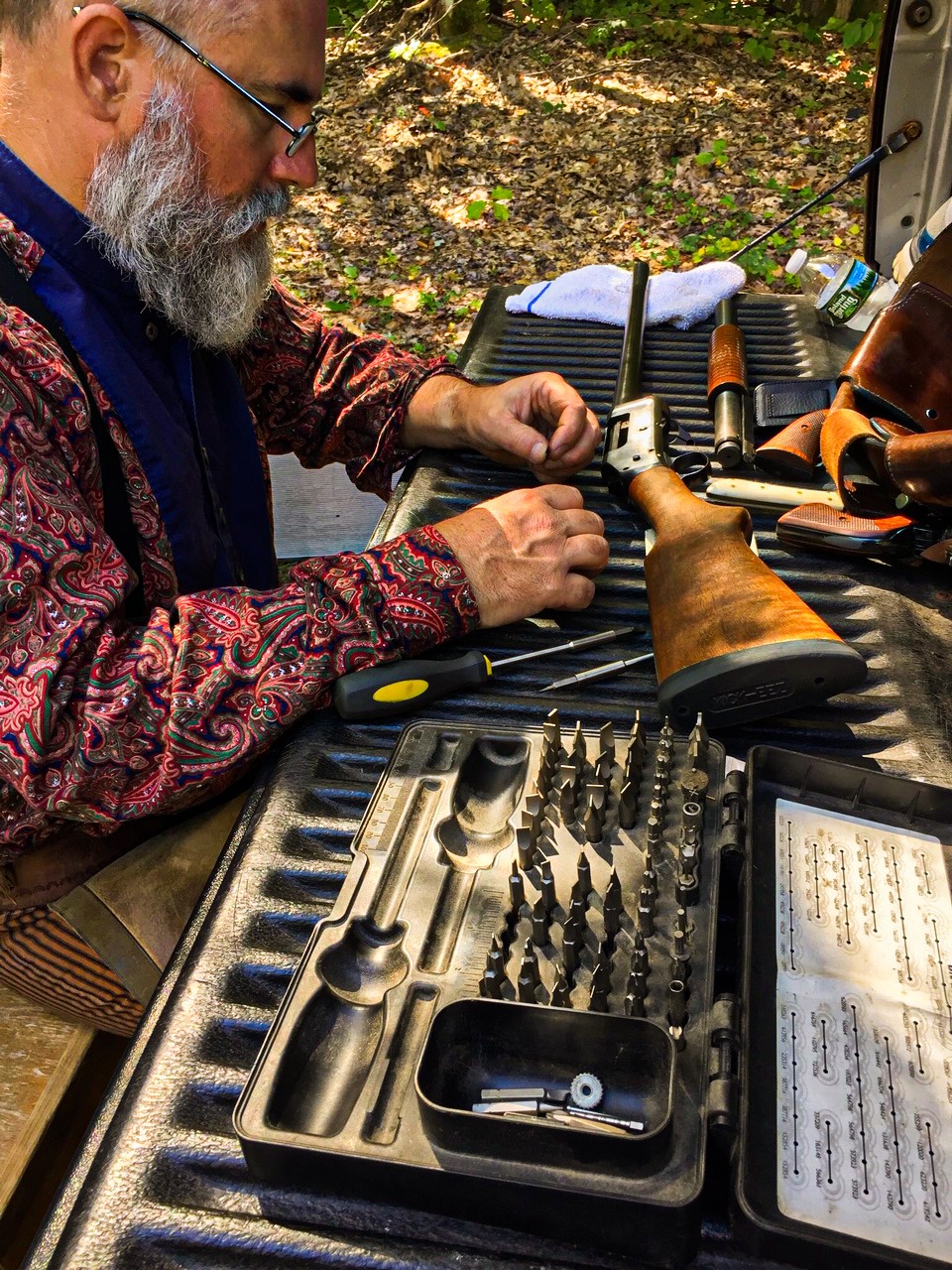 Wheeler Tools has amassed an impressive array of gunsmithing tools for everyone from beginners to seasoned gunsmiths.
We're going to cover the tools themselves first, then go into the best options for transporting those tools if you choose to go in that direction.
What Tools Do I Need For a Gunsmith Tool Kit?
Gunsmith Vise
A gun vise is an absolute must-have tool for gunsmiths of all experience levels. Considered one of the backbone tools for working with guns, this is crucial in order to be able to work on individual parts as well as securing the firearm firmly in order to keep both of your hands-free to do whatever is necessary to get the work done safely and efficiently.
The Tipton Compact Range Vise offers a completely new level of performance, securely holding the widest array of guns possible while collapsing to fit inside your mobile gunsmith tool kit.