Learning the art of gunsmithing is a very rewarding skill. I remember my first experience in the world of gunsmithing. I had purchased an imported m1911 and decided to strip it completely down and rebuild it using all Wilson Combat internal parts.
Not having any gunsmithing experience at the time, I relied heavily on Youtube videos to learn how to rebuild an m1911 and what gunsmithing tools I was going to need. In the process, I learned in great detail how to service an m1911 and the proper tools needed.
Once I successfully completed that project I moved on to a Polymer80 kit. Even though a jig was provided in the kit, I still needed a few tools of the trade to complete the build of the frame and slide.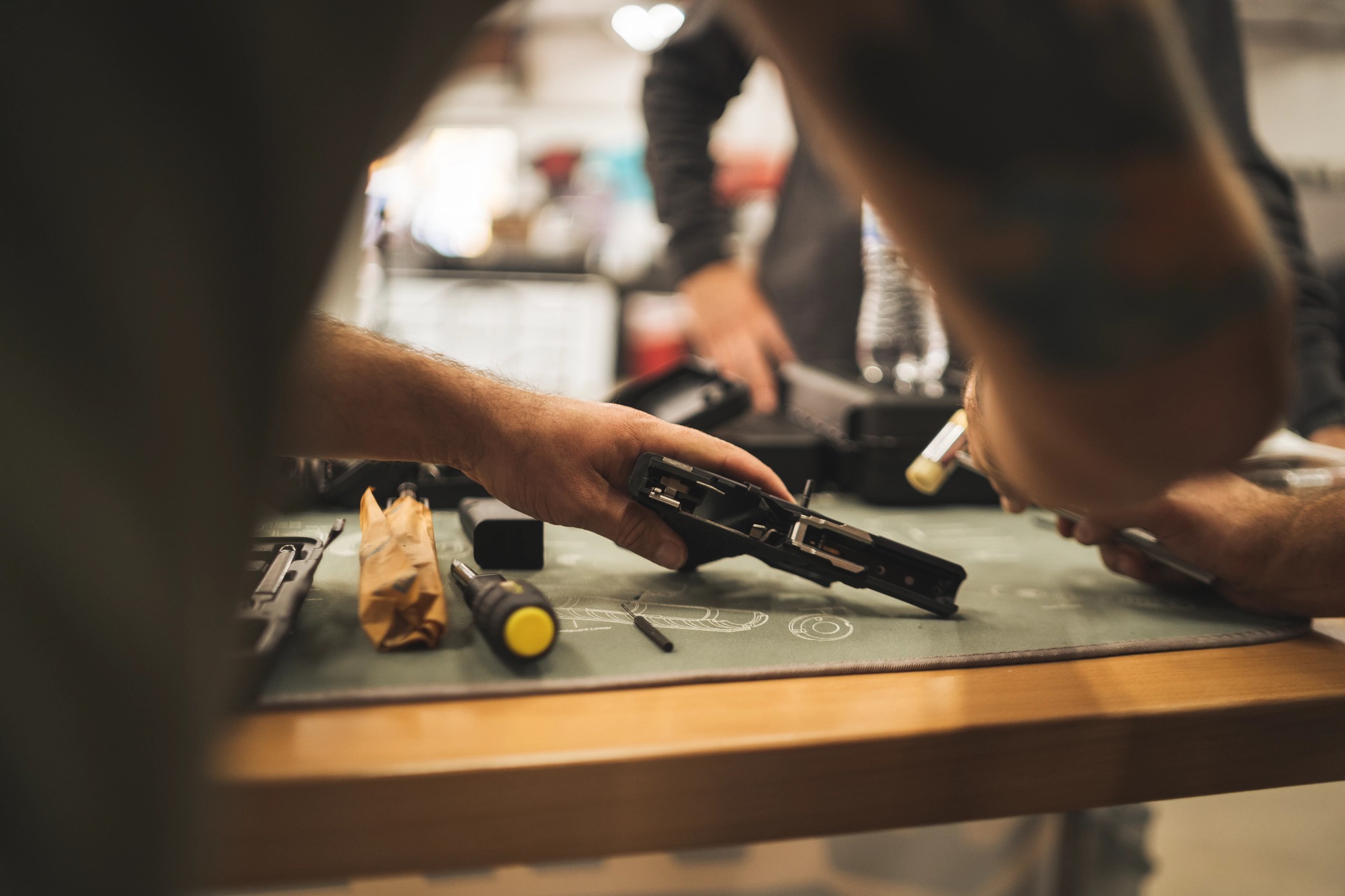 Looking back at those two projects and a few smaller ones I've taken on over the years, there have been a few gunsmithing tools that have been a staple on my workbench regardless of the firearm I'm working on.
Wheeler, in my opinion, happens to be the best which is why they dominate the space on my workbench.
Nylon & Brass Gunsmithing Hammer
A nylon/brass gunsmithing hammer gives you the heft needed but doesn't mar the normally much harder steel of a firearm.
The Wheeler Master Gunsmithing hammer set has interchangeable heads of metal, brass, nylon, and rubber.