Plate carriers are a life-saving piece of gear for anyone operating in a hazardous environment.
Whether you're working in the private military contracting industry, law enforcement, or serving in the Military, you're going to need to have a plate carrier for your specific mission set.
Choosing the best plate carrier, however, can be difficult due to the sheer amount of options available on the market.
No matter the price range, they all do the same thing: hold armor plates that will, hopefully, stop bullets. You do, however, get what you pay for. This buyer's guide is going to help you navigate all those options and figure out the right one for you and your mission.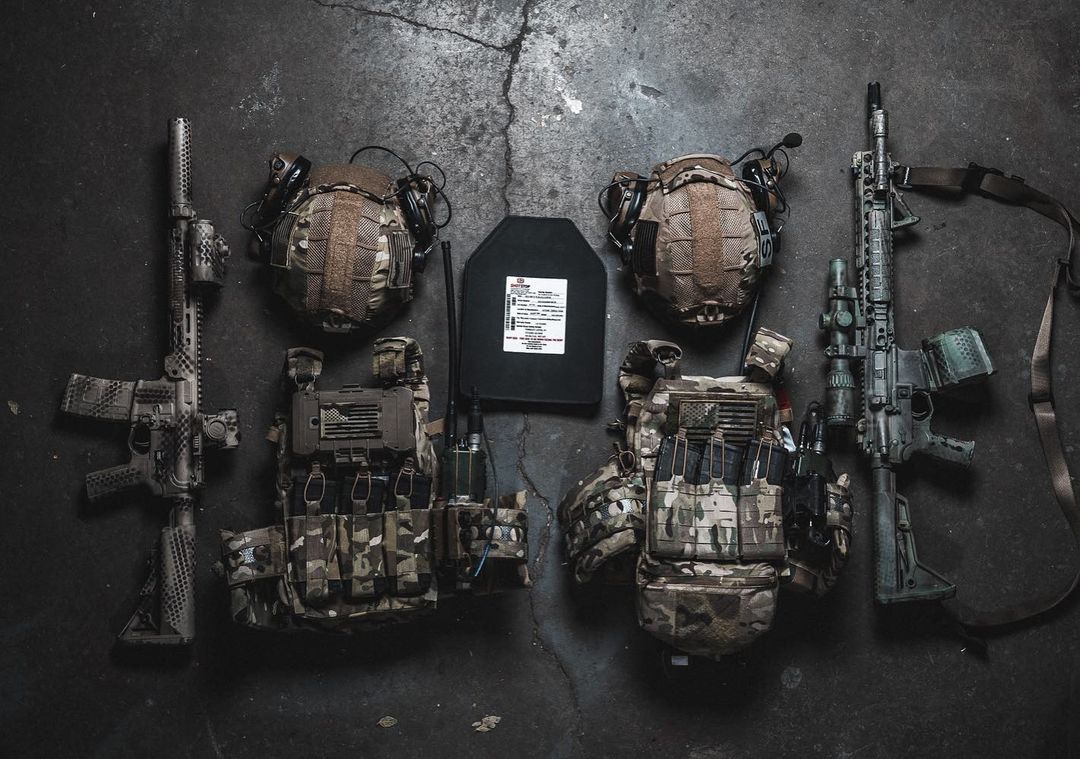 History of Plate Carriers
It wasn't until the early 1980s that the U.S. military issued its first iteration of plate carriers and body armor. That issued armor system was called the Personnel Armor System for Ground Troops (PASGT), more commonly known as the flak jacket.
The flak jacket carried Doron plates that had seen some use in WWII, the Korean War, and Vietnam. Those Doron plates though, were not going to stop rounds from a rifle. The flak jacket was only designed as a means of protection from fragmentation and smaller weapons.
In the early 2000s, we started to see more chest rigs and armor systems being rolled out. The military referred to these personal armor systems as plate carriers.
Our military ground forces dream of having effective body armor that is as light as the uniform they are wearing. Every ounce (ounces equal pounds) lifted off the body of a soldier increases their ability to operate longer and faster.
A lot has changed in the evolution of body armor and plate carrier setup, especially in the last 50 years or so, and development is showing no signs of slowing down any time soon.
Best Plate Carriers
We're going to get into specific plate carriers throughout this article, but to give you a quick rundown of the best plate carriers, here you go. Keep reading to find out why we picked them.
Different Uses of Plate Carriers
First and foremost, a plate carrier is for ballistic protection: it can defeat different types of ammunition, frag or shrapnel.
In addition to providing ballistic protection, there are a few other uses of plate carriers.
Plate Carrier vs Chest Rig
Most plate carriers are manufactured with different attachment methods such as velcro and molle webbing. In addition to securing body armor plates, the plate carrier can be configured to carry spare ammunition, communications equipment, medical gear, and other mission-critical needs.
With the molle webbing attachment points, you can configure your plate carrier to your personal preference. There are going to be a few SOPs you'll need to follow such as making sure you can access your magazines and medical with both hands. Other than that, you're clear to attach M4 pouches, frag pouches, radio pouches, and medical gear in a way that works best for you.
Chest rigs are great at providing you with the space necessary to mount all this gear in an easy-to-access setup. What the chest rig is lacking is ballistic protection; that's where a plate carrier becomes essential.