Plate carriers are a life-saving piece of gear for anyone operating in a hazardous environment.
Whether you're working in the private military contracting industry, law enforcement, or serving in the Military, you're going to need to have a plate carrier for your specific mission set.
Choosing the best plate carrier, however, can be difficult due to the sheer amount of options available on the market.
No matter the price range, they all do the same thing: hold armor plates that will, hopefully, stop bullets and edged weapons. You do, however, get what you pay for.
This buyer's guide is going to help you navigate all those options and figure out the right one for you and your mission.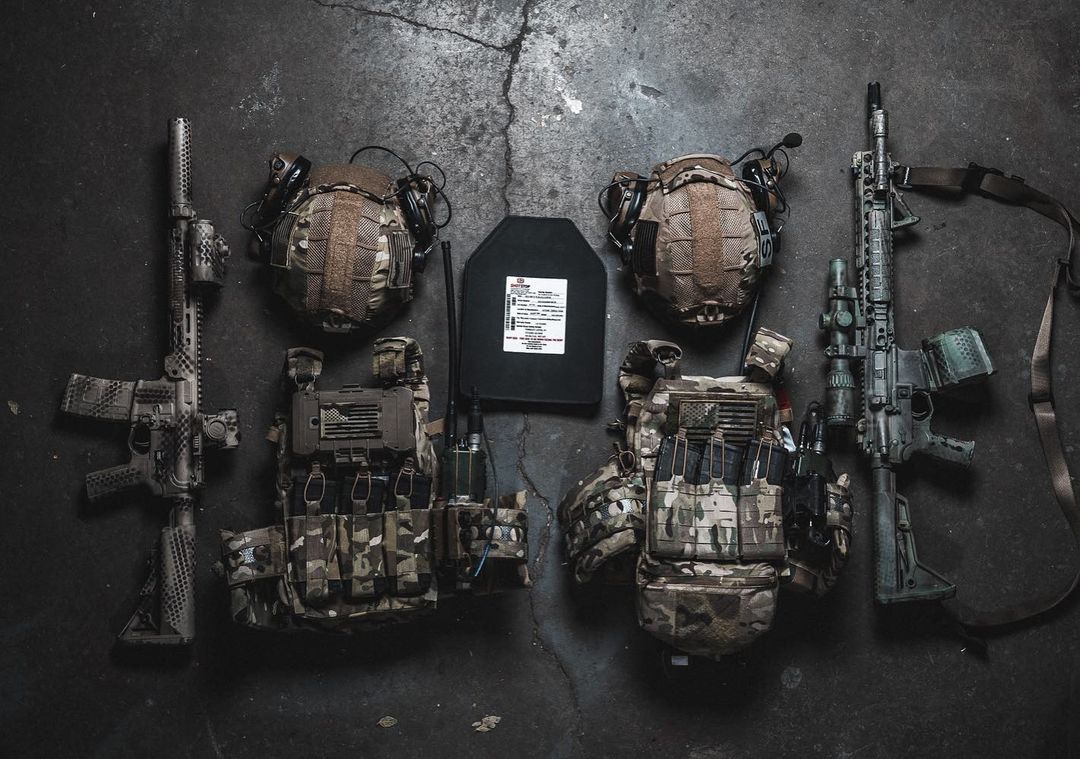 Our military ground forces dream of having effective body armor that is as light as the uniform they are wearing. Every ounce (ounces equal pounds) lifted off the body of a soldier increases their ability to operate longer and faster.
A lot has changed in the evolution of body armor and plate carrier setup, especially in the last 50 years or so, and development is showing no signs of slowing down any time soon.
RELATED – Best Battle Belts [Review and Buyers Guide]
Best Plate Carriers
We're going to get into specific plate carriers throughout this article, but to give you a quick rundown of the best plate carriers, here you go. Keep reading to find out why we picked them.
Best Plate Carrier For The Military
Any deployed military member will tell you that a quality plate carrier is worth its weight in gold. That's because they work in dynamic environments that can turn from a safe zone to a full-on battle rattle in the blink of an eye.
There are many different types and styles of military plate carriers to choose from, so it's always important to carefully review your unit SOPs before purchasing.
The Crye Precision JPC Jumpable Plate Carrier seems to always be at the top of every list when talking about plate carriers for the military and special operations units.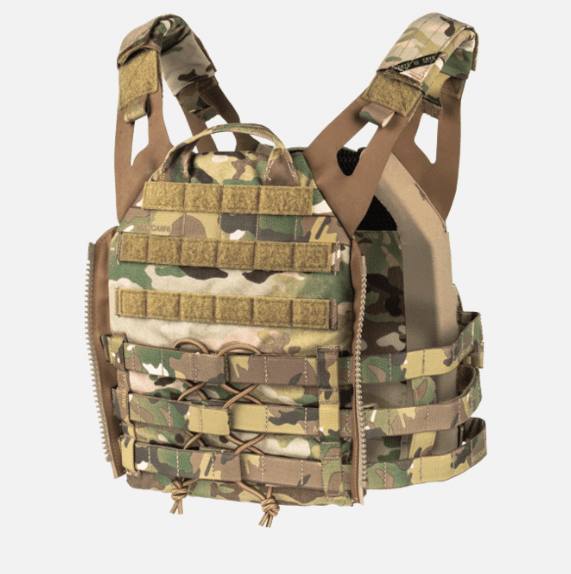 Those who need the ability to handle more weight without killing their shoulders should take a look at the Blue Force Gear PLATE-6 MOLLEminus Plate Carrier.
The name of the game is Mobility. Being able to get in and out of vehicles without getting hung up is pretty important for our guys operating on convoys.
This provides fully modular load carriage capability but significantly reduces weight and bulk over traditional armor carriers. The PLATEminus plate carrier is designed to hold ESAPI/SPEAR armored plates and has fully enclosed plate pockets that protect the plates.
"Plate 6" provides users with built-in 6"x6" side plate pockets and cummerbund side closures. It also has a flat admin pocket behind the front loop field and a drag handle on the back.
The Plate 6 is available in a low profile version without side plate pockets and adjustable side straps for low-threat environments or side plate pockets that fit 6" x 6" hard armor side plates secured with a Ten-Speed cummerbund for a more secure fit and hold extra mags or equipment.
RELATED – Best M4 Mag Pouches [Buyers Guide]
Plate Carriers used by Current SOF Units
I asked around some of my contacts within the SOF community what plate carrier they used and they all pointed to the LBT 6094 plate carrier as their go-to for missions. The LBT 6094 is one of the most-used plate carriers in the Special Operations community, especially those in Tier 1 units such as DEVGRU and Delta.
Tier 1 guys are issued several different plate carriers because they have a wide variety of missions from direct action, to more covert requirements, like surveillance. As an assaulter on one of these teams though, there is probably a no better piece of gear than the LBT 6094 plate carrier.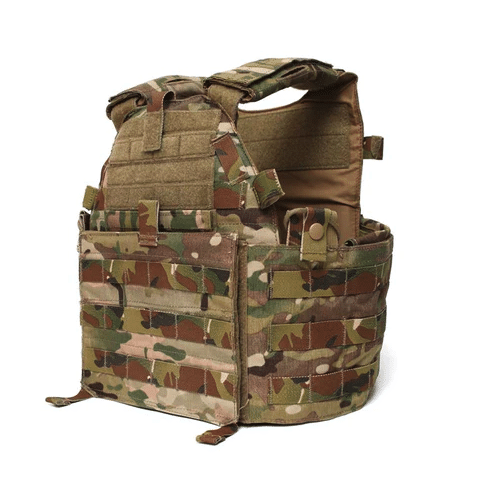 Best Plate Carrier For Law Enforcement
The Law Enforcement Plate Carrier (LEPC) by Velocity Systems has to make the list based on its modularity. I've had the privilege to be a police officer and soldier and the kits I was forced to wear state-side couldn't compare to the Interceptor vest I wore in Iraq.
The Velocity Systems LEPC gives you everything you want in a plate carrier for those men and women serving in blue.
The carrier is as sleek as it could be and still hold an NIJ-Listed Level IIIA, III, or Level IV body armor plate. Even with Level III body armor, the LEPC plate carrier will reduce your profile versus what most LEOs wear now at level 3A.
As an LEO, I know having the ability to freely move my arms across my body and above my head was critical to my safety on the job. I'm most impressed with the durability of the plate carrier, and its thin and compact design.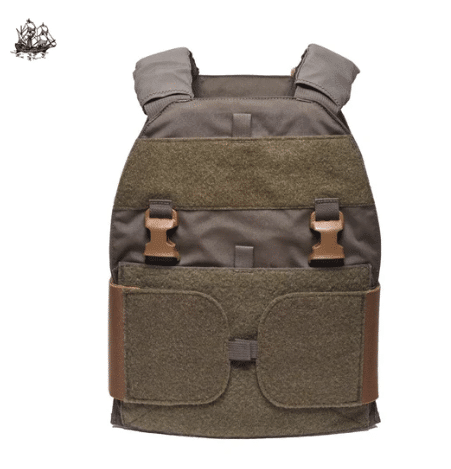 Best Concealed Plate Carrier Vest
The Low Vis Plate Carrier (LVPC) is a plate carrier setup designed for low vis with reduced print and signature for law enforcement, special details, personal security details, and executive protection. The absolute minimalist design makes strategic use of materials for a formfitting, plate-profile-reducing, and comfortable system.
You have the option of Level IIIA, Level III, and Level IV body armor.
The LVPC plate carrier vest comes equipped with one of two cummerbund options. The first option is an elastic cummerbund with storage sections for magazines, communications gear, or accessories.
The second option is a slick elastic cummerbund for the operator or agent who will need no access to additional equipment supported by the armor system, thereby allowing the user to maintain the lowest profile.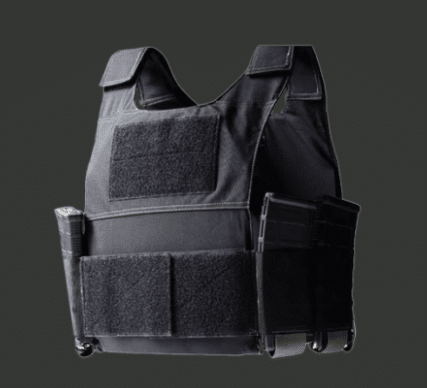 Best Range Armor
You'll probably look more like a wannabe 'Operator' if you're pulling a plate carrier and plates out of a kit bag at the local range.  But if you shoot in the open whether on private property or at a public outdoor range (or go to sketchy gun ranges) it may not seem like a bad idea.
For range armor, you really only need a slick plate carrier without all the pouches hanging off it, unless that's your thing. Or if you already have a plate carrier setup for home or professional occupation, then it makes sense to train and practice with it at the range.
If you're looking to purchase a new plate carrier for use on the range, then we'd suggest you take a hard look at the Ferro Concepts Slickster.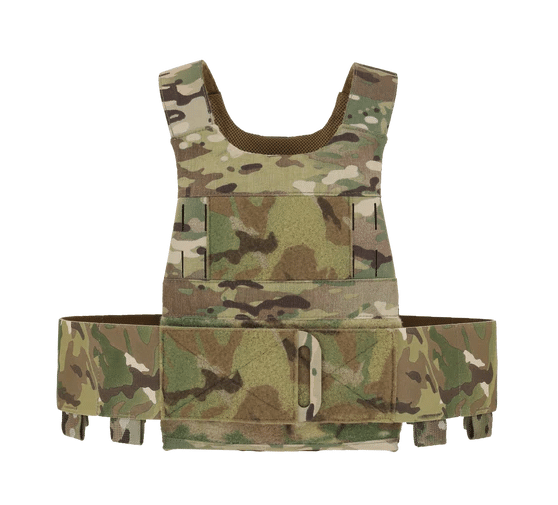 Best Budget Plate Carrier
The Mayflower Assault Plate Carrier is a one-and-done plate carrier that doesn't require any additional pieces or parts, which can drive up the cost. All you need to do is add the plates! It's a straightforward but high-quality platform.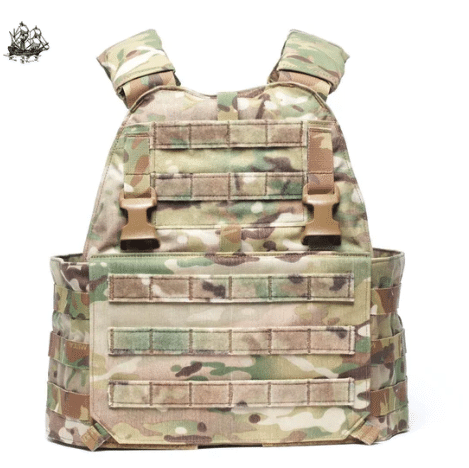 When placing your order, you can choose from three cummerbund options. One has three pockets for magazines with standard MOLLE, another is a low-profile elastic, and the final option is a low-profile elastic with pouches.
The front kangaroo pouch has three magazine pouches, and the ample MOLLE ladders make it easy to add extra equipment.
While the APC may be considered suitable for jumping, it's a little larger than the typical minimalist plate carrier. However, it provides significant protection. You can also choose to add optional side plates to go along with your front and rear plate bags, making you feel like an APC with four plates.
Overall, the Mayflower APC is an exceptional plug-and-play option that's exceptionally well-made, durable, and comfortable.
RELATED – Top 5 Must Have Tactical Gear Accessories
Different Uses of Plate Carriers
First and foremost, a plate carrier is for ballistic protection: it can defeat different types of ammunition, frag or shrapnel.
In addition to providing ballistic protection, there are a few other uses of plate carriers.
Plate Carrier vs Chest Rig
Most plate carriers are manufactured with different attachment methods such as velcro and molle webbing. In addition to securing body armor plates, the plate carrier can be configured to carry spare ammunition, communications equipment, medical gear, and other mission-critical needs.
With the molle webbing attachment points, you can configure your plate carrier to your personal preference. There are going to be a few SOPs you'll need to follow such as making sure you can access your magazines and medical with both hands. Other than that, you're clear to attach M4 pouches, frag pouches, radio pouches, and medical gear in a way that works best for you.
Chest rigs are great at providing you with the space necessary to mount all this gear in an easy-to-access setup. What the chest rig is lacking is ballistic protection; that's where a plate carrier becomes essential.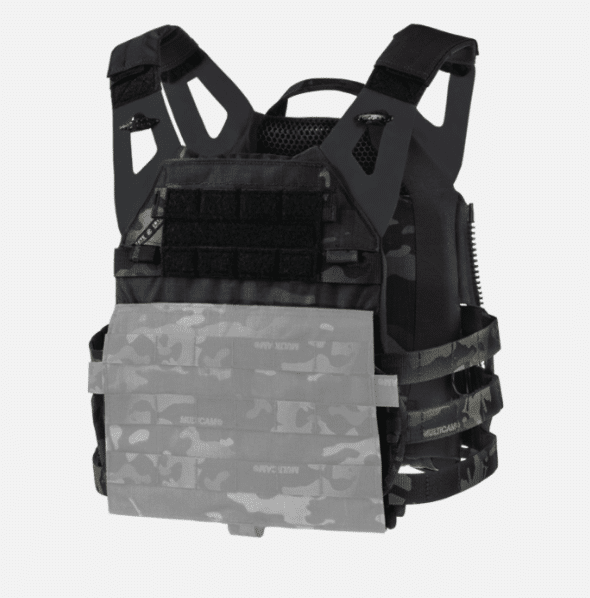 Being able to attach this additional gear to your plate carrier takes the burden off your waistline as well as carrying an additional pack on your back all while providing you with a certain level of ballistic protection.
Plate Carrier vs Weight Vest
Weights vests are different from plate carriers. Both add additional resistance to body-weight exercises, like pull-ups, push-ups, and running, but they're fundamentally different in shape, load-bearing capability, weight distribution, and obviously their primary use.
Weight vests let you add weight in small increments, up to a certain point, and they're usually only designed to carry weights specifically made for the vest. Some weight vests come pre-weighted, so you're stuck with what you get.
Plate carriers start at the weight of the plates you're carrying and are often designed with a MOLLE attachment system to let you add and distribute weight (in the form of gear) wherever necessary.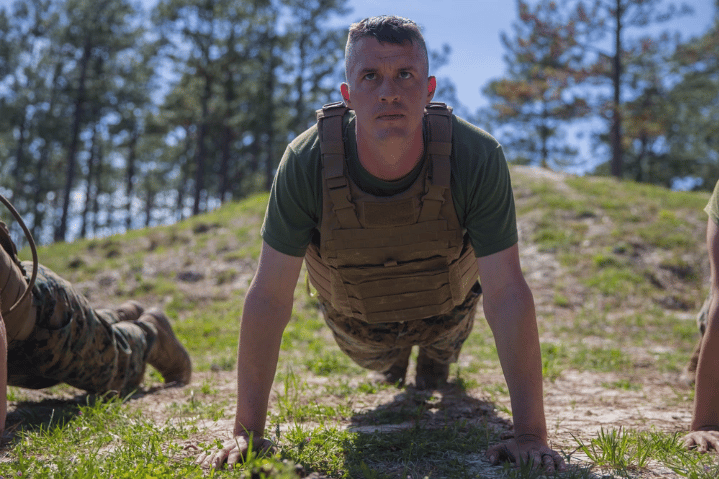 Not only are you getting a great workout, but a workout with your lifesaving gear on. If you're military or law enforcement, knowing how your plate carrier is going to work in dynamic environments is critical, and working out with it is a sure way to shake out any nuances.
What To Look For When Buying a Plate Carrier
First things first, what are you using the plate carrier for? Are you using it for a professional occupation, home protection, or for a coming collapse of society and you want to be prepared?
When it comes to buying a plate carrier, spend once & cry once. Why? Because if you really need it,  and your life or a family member's life is at risk, you're going to want the best. Do you want to bet your life on that $50 Amazon plate carrier, or have the utmost confidence in a proven plate carrier system? You do not want to leave it to chance or buy something cheap because it looks cool but in reality, is not used by professionals.
If you're in the market for a plate carrier, especially if it's your first, there are a few questions you need to answer. Once the following two questions are answered, you'll have a pretty good idea of the type of plate carrier to start looking for.
What should I attach to my plate carrier?
This can be quite a debate. Some say to carry as much ammo as you can fit, while other more seasoned military operators will say to carry 3 mags on the plate carrier and have one in the gun. Both are correct answers, depending on what your primary mission is.
For someone in more of a generalized ground combat role, then having upwards of 6 magazines on your plate carrier makes sense. For those operating in top-tier military units, their missions are much more specialized, allowing them to be more streamlined with few magazines.
For the average guy looking to defend their home and being prepared for more common threats such as violent riots and other homeland attacks, 3 mags across the front of your plate carrier are plenty, but that's just my personal opinion.