Here are This week's headlines and industry updates.
Have a great weekend!
Gatorz Sunglasses | Hand's On Review of the Delta Series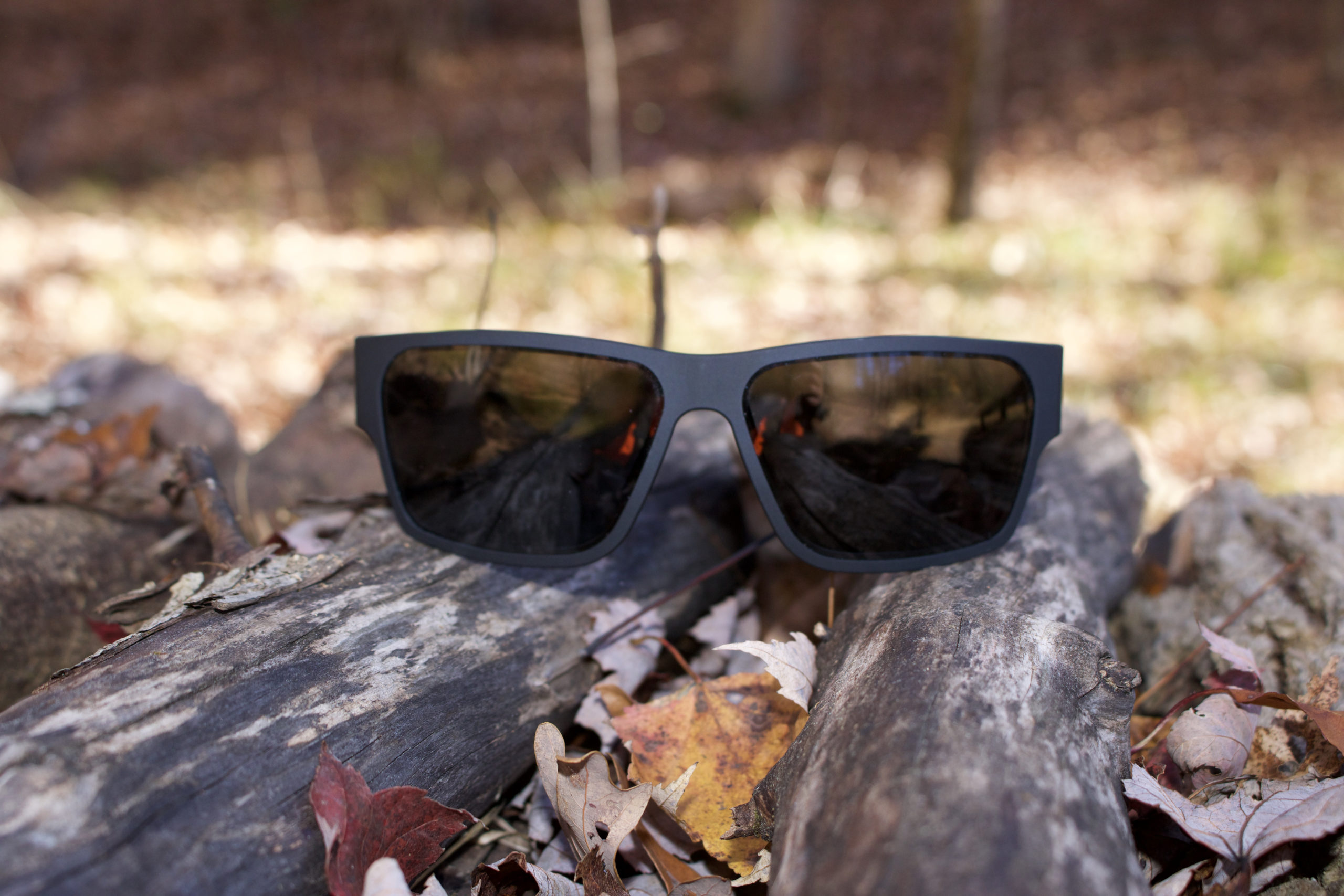 How many people have heard of Gatorz sunglasses? When our blogging manager told me about them, he said they're his favorite glasses and he has 3 different styles he wears throughout the year.
I was asking what he thought because I had my Oakley's with the Prism technology stolen while hiking in the Rockies in September. I was devastated because I knew I couldn't just buy another pair of $250 glasses right away.
I chose to take my boss' advice and look into Gatorz to see if they were as impressive as he said they were. Fortunately, he was right on with his recommendation of the Delta Series Gatorz Sunglasses. I've worn my Delta Smoke Polarized Gatorz for 2 weeks now and I absolutely love them.
Smith & Wesson M&P 2.0 Chambered in 10mm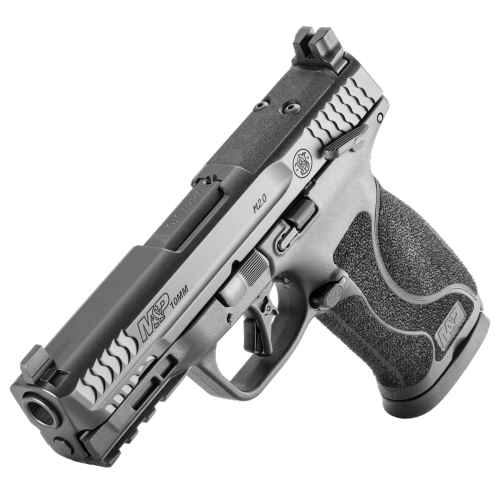 The new Smith & Wesson M&P 10mm pistols will be available in both 4-inch and 4.6-inch barreled configurations with optics-ready slides and optional thumb safety variants.
Additionally, the pistols boast an impressive 15+1 capacity and use the brand new Smith & Wesson M2.0 flat face trigger design. Smith states this is designed to optimize trigger finger placement to allow for more consistent and accurate shooting.
All new M&P 10mm models include an optics cut slide using Smith's C.O.R.E system and have optic/suppressor height white dot sights in addition to the optics plate.
Sight Pusher Tool Buyers Guide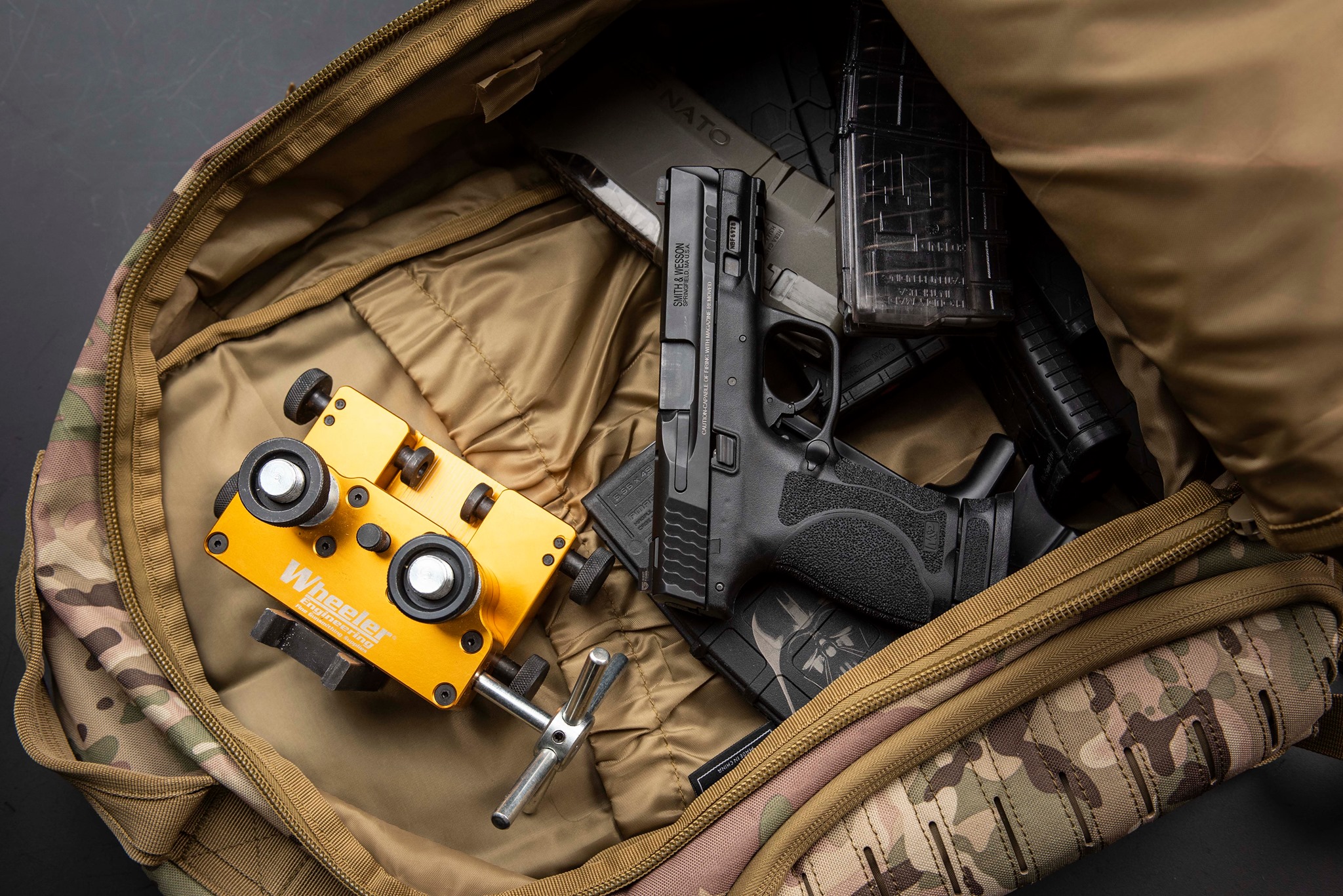 Some gunsmithing tasks are easy no matter what, while other gunsmithing tasks are only easy when you have the right tool for the job.
Upgrading your iron sights is a whole lot easier with the right tool.
There are many sight pusher tools available on Amazon and other online retailers, but which one should you pull the trigger on? Well lucky for you, we've sifted through all the options and have boiled it down to the following 3 recommendations.
CMMG Unveils the FourSix in 4.6×30mm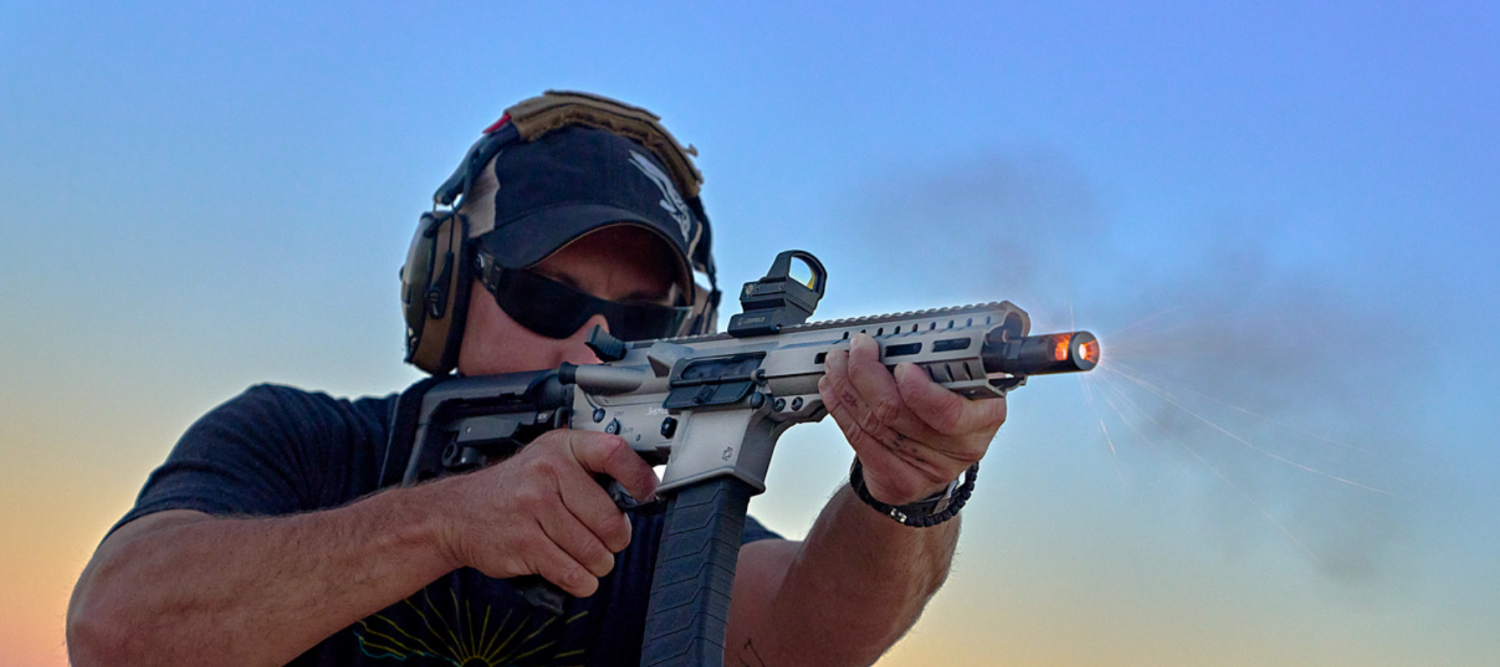 CMMG announces the first firearm made for the American consumer market chambered in 4.6x30mm. Meet the CMMG FourSix.
Originally designed for the HK MP7 in the 1990s for a low-recoiling NATO Personal Defense Weapon program, the 4.6x30mm is a rimless bottlenecked cartridge that displays some outstanding terminal ballistics at distances out to 150 yards.
With the HK MP7 being the only firearm with this cartridge, you were required to hold a current SOT license to get one. That was then. This is now.
Best Electronic Hearing Protection for Hunting
For many soldiers or LEOs, it's not like we had time to stop what we're doing to put in ear pro before a firefight. If you didn't have it in for whatever reason, you just deal with it, and unfortunately, it's cost me a lot of hearing and pain in my ears.
This is important to consider when buying an ear pro for hunting or shooting at the range because not all hearing protection will work for the guns you may be using.
The coolest thing about hearing protection is the clarity in your hearing ability and the advantage that it gives you in the woods. For example, As I was sitting in my tree stand these past couple of days,  I was able to hear a branch break through the dense trees at almost 250 yards with clarity. Even if I didn't have minor hearing loss, I would have never been able to hear a twig break through the trees at more than 100 yards.
The NEW Kimber Rapide 1911 Pistols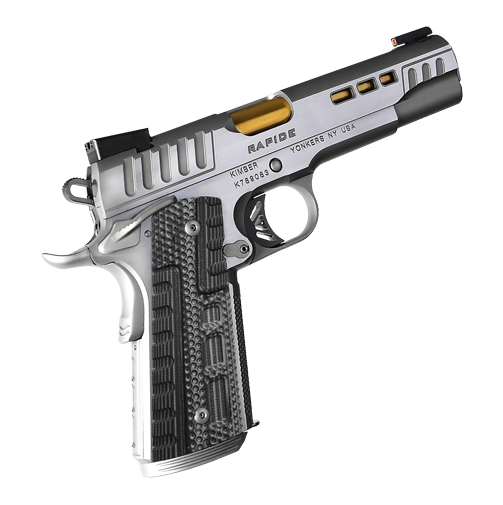 Kimber has released two new models in the company's popular Rapide series of 1911 pistols to now include the Rapide Dawn and Rapide Scorpius.
These two new pistols feature the same stainless-steel slides with stepped cocking serrations and slide cuts as seen in Kimber's other Rapide pistols such as the Black Ice. The stainless-steel frame utilizes Kimber's Stiplex textured front strap, along with G10 grips create an incredible surface area to grip the handgun.
Whereas the Rapide Black Ice comes chambered in 10mm, 45ACP and 9mm, the new Rapide Dawn and Rapide Scorpius are chambered only in 9mm.
What Set's Maxim Defense Apart From Other Firearm Manufacturers?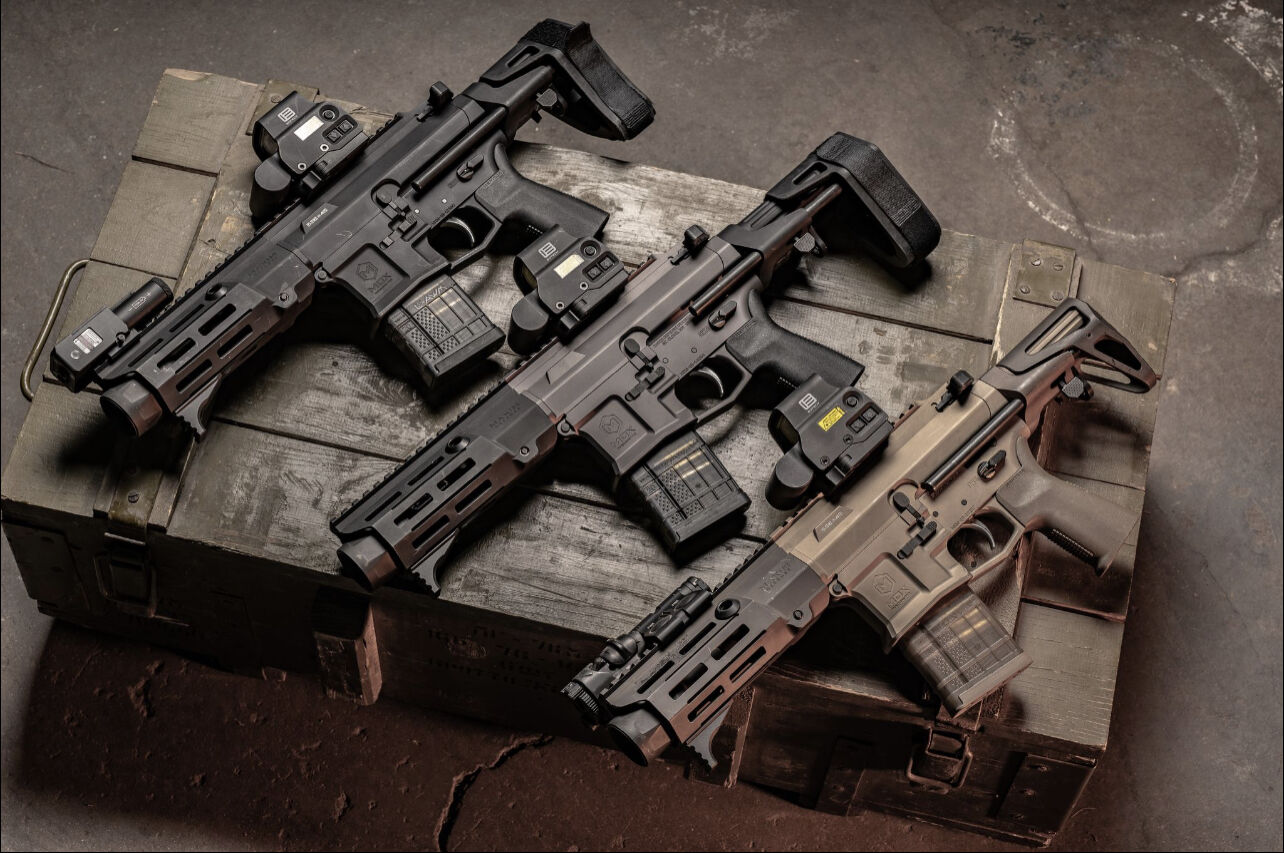 Maxim Defense was created by Michael Windfeldt to accommodate the various mission needs and requirements of law enforcement, elite military units, such as the Army Special Forces (Green Berets) and Navy SEALs, and Executive Protection Details.
What was then developed for elite military units is now available to freedom-loving Americans in the form of the Maxim Defense PDX line and MD-1505 product line.
Let's first briefly discuss who Maxim Defense is and then we'll get into what makes their designs stand out from the competition.
Industry News Updates From This Week
New CZ Scorpion EVO Brace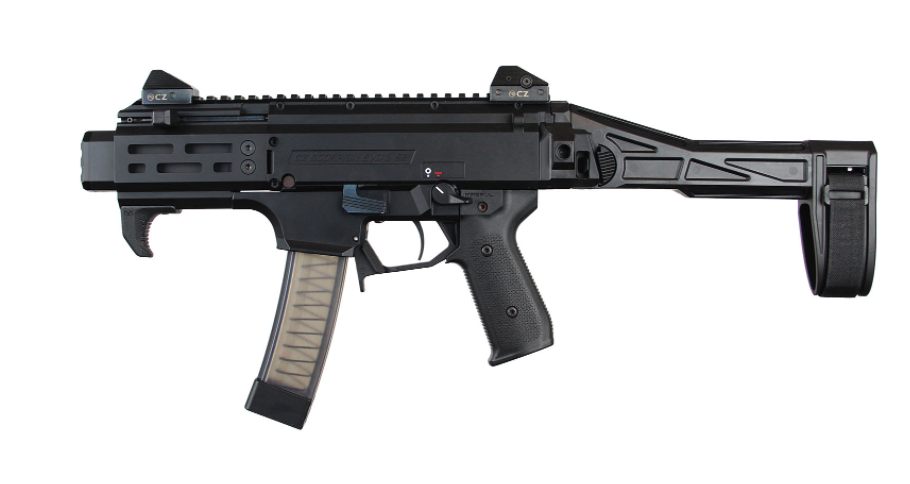 The SBTEVO-G2 was designed in conjunction with CZ-USA and conceptualized from the ground up as a Pistol Stabilizing Brace®. With an arm cuff based on the SB-Mini™, the SBTEVO-G2 features a right side-folding, polymer strut attached to a lightweight housing with an integral QD socket. The SBTEVO-G2 is the second generation of the SBTEVO™ for the CZ Scorpion and gives you all of the advantages of a pistol with improved control by adding an additional point of contact for stabilization. It is available now on their website.
SIG Sauer Releases Gold Barrels For P320 & P365 Pistols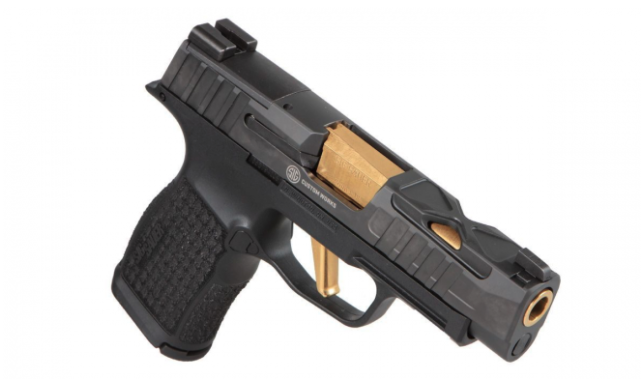 P365 and P320 Owners: Introducing the all-new Gold Titanium-Nitride factory replacement barrels for most P365 and P320 pistols. The high-quality gold finish enhances the aesthetics of your gun and gives it increased lubricity. MSRP for both is $199.99.
New DS Arms 5.56 M193 Spec Ammunition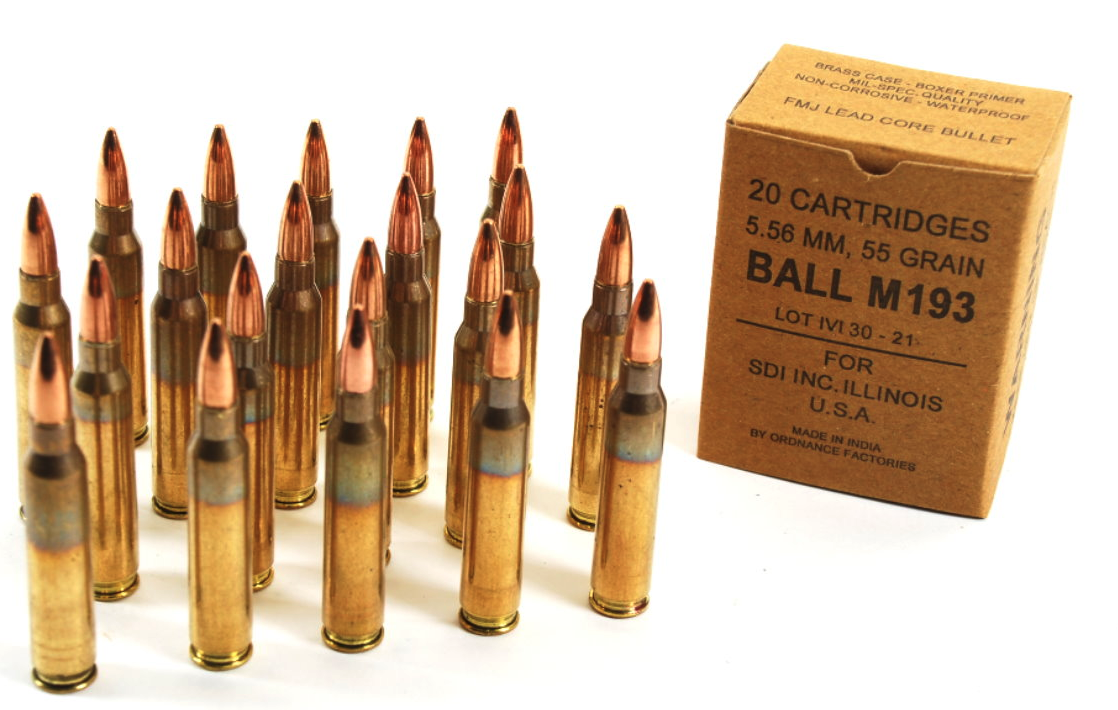 This 5.56x45MM ammunition is newly manufactured to M193 specifications, boxer primed brass cases produced by Indian military ordnance factories.  This ammunition was manufactured on brand new French-made equipment and loaded with Belgium made PB Clermont gun powder.   This ammunition is some of the finest ammunition found anywhere and is supplied to many militaries and police forces that demand quality 5.56x45MM ammunition. This 55-grain Full Metal Jacket projectile is loaded into a high-quality reloadable 70/30 brass case with a boxer primer. Comes in steel 50 caliber ammo can packed in 20 round boxes. Stock up now on this high-quality 5.56x45mm ammunition while it is available!
To ensure you're not missing our content, you can have it delivered to your email inbox. Just sign up below and stay informed of new content and exclusive deals only our email subscribers know about.
---
Stay Tuned to the RE Factor Tactical Blog and be part of this all VETERAN-run website. Be sure to follow us on Facebook, Instagram, and LinkedIn for exclusive content and deals.
Visit our Amazon Influencer Page for more products we recommend: https://www.amazon.com/shop/refactortactical