Shooting guns for me is a lot like speaking Spanish (non-native speaker), If I don't continually practice, my skill will diminish until it's of no use to me.
Before college, I was in the U.S. Air Force as a military police officer (Security Forces) and carried a pistol and an M-4 every day, both abroad and at home. 
After I got out of the military, I didn't shoot a gun until my 4th year in college. Even with 4 years of carrying and training with a pistol, I couldn't shoot a 20-yard target with a Glock 19 for my first 3-5 shots. Similarly, I have spoken Spanish for 5 years in college with conversational fluency and unfortunately, I can now barely get out 50 words.
I have now learned that to remain effective and safe, I must train smartly, safely, and practically. The first thing for me to secure was a stable shooting platform I can carry with me anywhere I want to go shooting. I was able to find the best portable shooting table and shooting rest for my budget that fills my needs.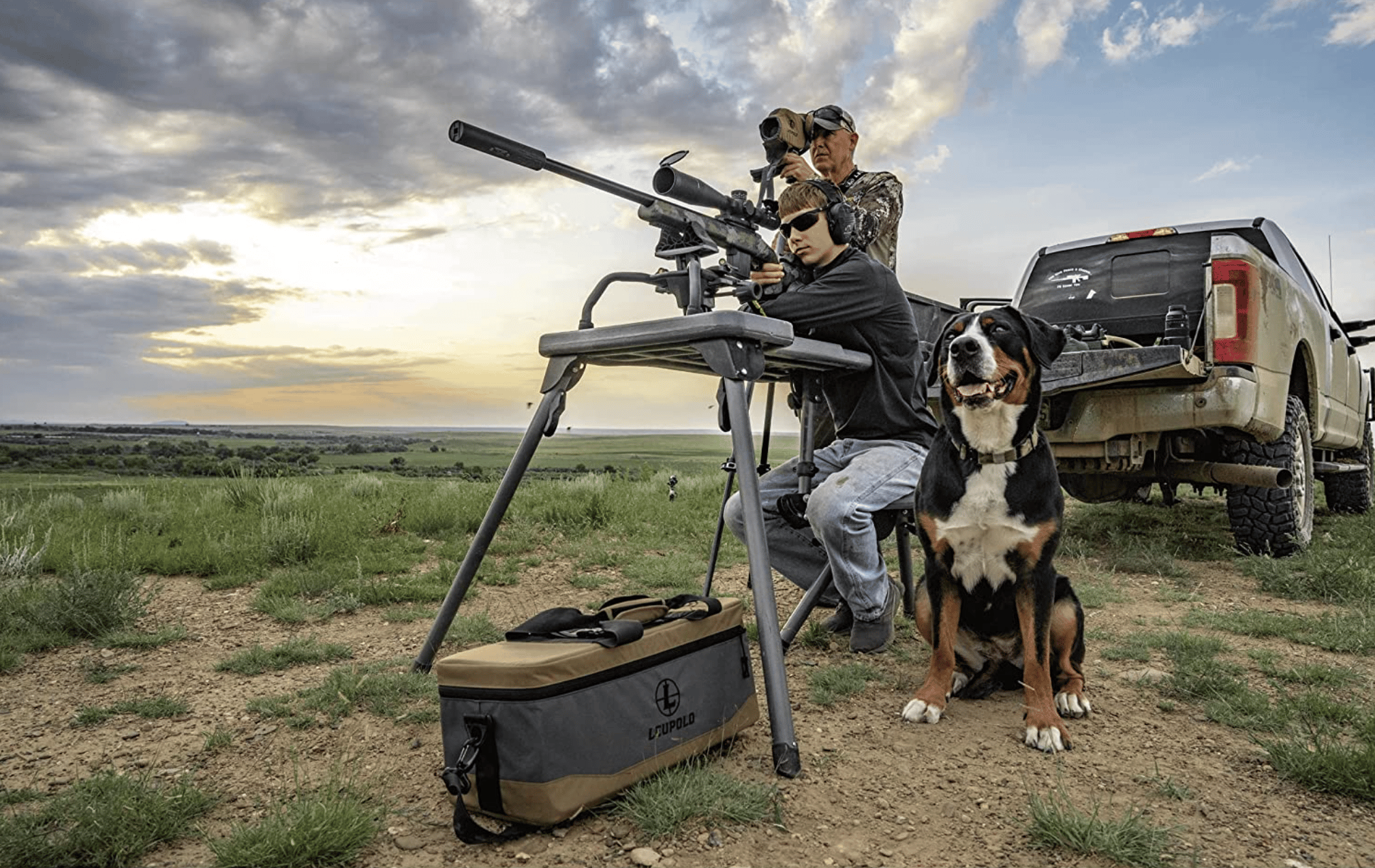 Good luck and I hope you find the right shooting platform for your preferences. 
Best Portable Shooting Table
When I was relearning how to shoot, I needed a durable, lightweight, easy to transport, storage-friendly, and weather-resistant shooting platform. I looked at 2 different brands (Caldwell & Birchwood Casey) that matched my needs and I decided after putting them on a table and comparing apples to apples. 
We perfectly summed the Caldwell Stable Table Lite up in the title; lite (light). It only weighs 30 lbs and can hold up to 250 lbs without flexing. I noticed the Birchwood is stronger, but the added strength also increased the weight by 2 lbs. I'm looking for the lightest weight possible with the most durability possible.
Depending on the public/private range that I'm on, I could walk upwards of a mile from where I park. Even though 2 lbs doesn't sound like a lot, when you're carrying a Stoeger M3500 or Winchester Model 70 with a scope and a backpack full of other gear and ammo, it adds up quickly. 
The low profile of the Caldwell shooting table won me over for my long walks with a lot of other gear on. I understand how some people would prefer a shooting stand that can handle the extra 50 lbs, but I'm only 5'9" and 175 lbs, even with my rifles and shooting rests I don't get near 250 lbs. 
The Birchwood Casey Ultra Shooting Bench has similar waterproofing as the Caldwell Stable Table Lite, but the Caldwell shooting platform is wider, lighter, longer, and more portable than the Birchwood Casey shooting table. 
Another big decision I had was to choose the first generation Stabe Table or go with the Stable Table Lite. Although the Stable Table is stronger and can handle more weight than the newest portable model, I chose the Lite version because it's 30 lbs lighter than the original shooting table and folds up easily and quickly.