I recently bought a Stoeger M3500 as an all-purpose hunting shotgun for turkey, duck, dove, and grouse. I have a lot to say about the things I like and the things I don't like as much about the shotgun.
As I take it to the woods this weekend to hunt turkey, I'm excited to see how well it works in the field and if it performs as well as it does on the range.
If you're interested in buying a new shotgun, especially a semi-automatic shotgun, chances are you've come across Stoeger. I hope to provide a clear picture of what you can expect with your Stoeger M3500.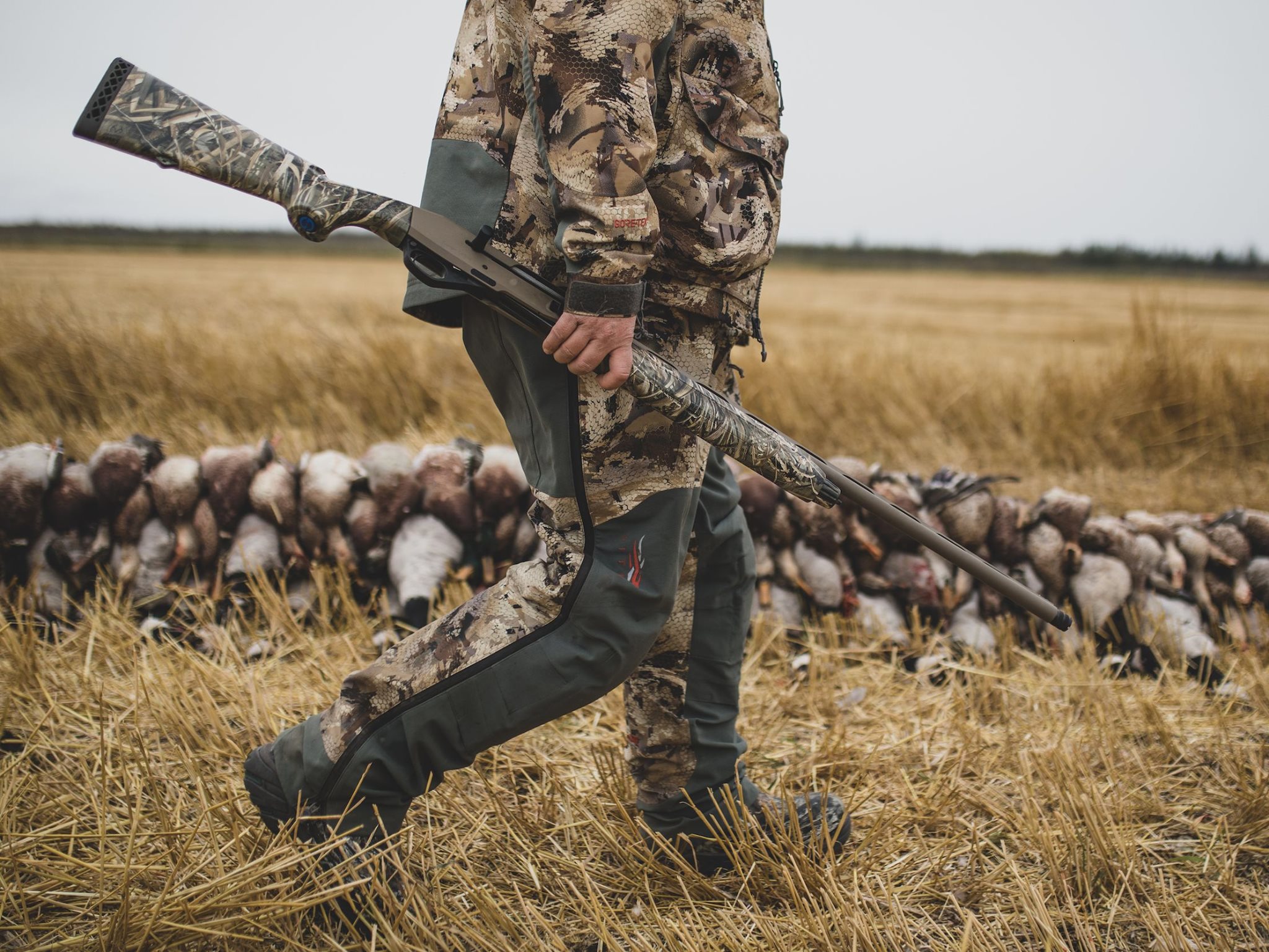 Who is Stoeger?
Many people are unaware of Stoeger and often confuse them with Benelli since they were bought by Benelli. However, Stoeger was created in 1924 and traces its origins to Turkey, where they still manufacture the shotguns. Stoeger headquarters is now located in Accokeek, Maryland to provide more versatility in the marketplace. Let's face it, nobody loves their guns more than Americans. 
Inertia-Driven Vs. Gas Blowback?
I'll get into the specifics about what an inertia-driven system is later on and I know I've touched on it in previous shotgun blogs (I'll attach at the bottom). For now, I want to talk about how the inertia-driven system feels versus my Mossberg 500 (gas blowback). For starters, I've noticed a huge difference in the felt-recoil with both 3" and 3.5" shells versus my Mossberg. The inertia bolt assembly features a rotating locking head and positive steel-to-steel lock-up for easy assembly and faster cycling. 
Pros of Inertia-Driven System
faster cycling than a gas blowback system
I've noticed that the inertia system is much cleaner and requires less maintenance
Semi-automatic for duck, dove, and grouse hunting
Less felt-recoil with the heavier loads (3" & 3.5" shells)
unparalleled versatility versus a gas system
5 moving parts (gas systems shotguns have a dozen or more)
Cons of Inertia-Driven System
The bolt is really heavy in comparison to a gas system
I've noticed it's taken me a while to break in this shotgun versus my Mossberg 500
Specs
| | |
| --- | --- |
| Gauge | 12 Gauge |
| Barrel Length | 28" |
| Overall Length | 50" |
| LOP | 14 3/8" |
| Drop at Heel | 2.5" |
| Drop at Comb | 1.5" |
| Action | Semi-Automatic, Inertia Driven |
| Capacity | 4+1 |
| Sights | Front Fiber Optic (Red) |
| Optics Accessible | Drilled and tapped |
| Safety | Manual Safety |
| Weight | 7.8 lbs |
| Available Chokes | IC, F, XFT, M |
| MSRP | $699.00 |
Is the Stoeger M3500 Durable?
I've been a little too rough my Stoeger because of the type of terrain I have to hunt in on National Forest land. The amount of competition for public land hunting is really tough in most places across the country, but especially in Virginia.  With that said, my Stoeger has banged up against every type of tree the forest offers more than I wish to admit. I already have a few scratches on the barrel, but they buff out with some CLP oil (whatever gun oil you use to clean your guns).
The matte black finish holds up well on all metal parts, but they're a little easier to see in black than any other color. If you buy a camo finish, you'll never see any of the scratches from trees, rocks, or branches. So far the gun has held up really well, but I'll keep everyone updated after turkey season. Either way, I would say this is a very durable shotgun, capable of taking in the thickest woodlands you can find in our great country and abroad. 
What Do I like About My M3500?
The good news about this gun is it has so far exceeded all of the expectations in durability, recoil control, cleanliness, and performance. My favorite thing about the M3500 is the versatility it offers. Most of the hunters I know have 2-4 shotguns for hunting all the same animals I do with this one shotgun. I paid $600 for the Stoeger M3500 in Matte black finish at Sportsman's Warehouse. 
There are a lot of misunderstandings about semi-auto shotguns, such as it will increase your chances on turkeys with a shot already chambered. I've only been turkey hunting for a few years, but I've never seen anyone get a 2nd chance if they've clearly missed the turkey. Turkey's are naturally paranoid and I've spooked more turkeys just by the sound of raising my gun, let alone after the sound of a shotgun. However, the ability to not have to chamber another shell is vital for waterfowl hunting and further states the case for an all-around shotgun. My point is to never downplay the versatility that a semi-automatic shotgun brings.