It is proven that a quality shooting rest is the ideal support for properly zeroing a rifle and for testing ammunition because of the stability and adjustability that are required when performing these tasks.
Lacking solid support, it is difficult to impossible to be accurate whether you're zeroing a new hunting scope, testing reloaded ammunition or sitting in a hunting blind. Introducing variables such as poor shooting form or an unstable rest and you will never be sure if your scope is properly aligned or if the ammunition you reloaded is working with your setup.
A solid shooting rest, when correctly used, leads to improved accuracy. Only when you're sure of the ammunition and optics you are using can you confidently move on to developing or maintaining your marksmanship skills in the field.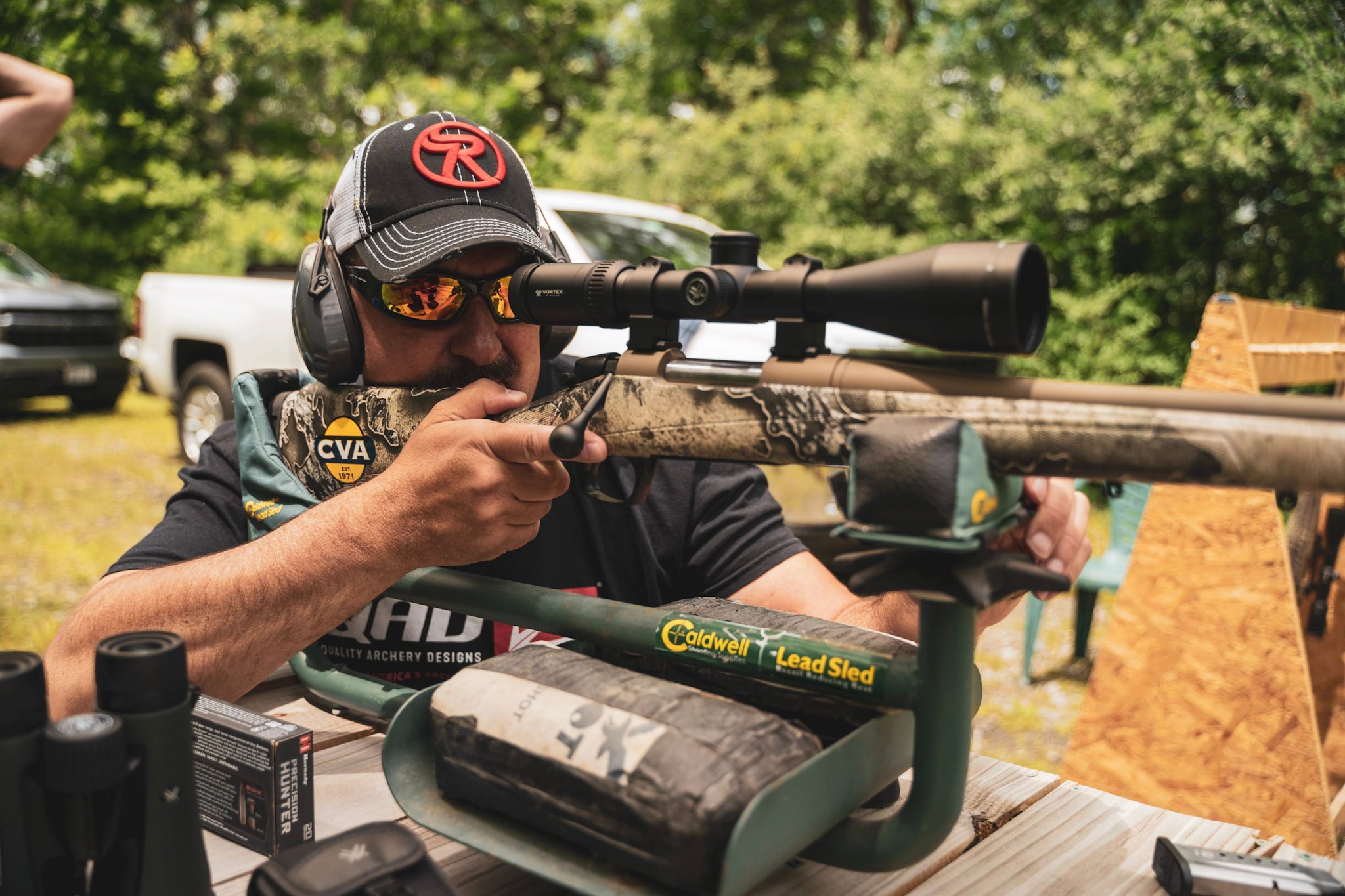 Choosing The Best Shooting Rest
Now that you know the primary benefits a shooting rest offers you, how will you know which one is the best for you and your gun? Here are some factors to consider when looking to purchase a shooting rest.
Durability
Ease of Use
Price and Brand Reputation
As you'll see in the following video, the Caldwell Lead Sled Solo hits all these points and then some. It's durable enough to be exposed to the elements with minimal maintenance, extremely easy to set up and adjust, and it punches way above its price point. As far as brand reputation is concerned, well it's Caldwell. Caldwell is a brand engineered for perfection to take your shot to the next level.
Enter The Caldwell Lead Sled Solo Shooting Rest
In some ways, the Caldwell Lead Sled Solo is the best shooting rest yet. It's extremely simple to set up and adjust, works with magazine-fed rifles and lever-action rifles, and is durable enough to withstand the harshest weather conditions on the range.
The Lead Sled Solo has a fast, precise elevation system with the control knob located at the center of the rest and easily reached left or right-handed. The Solo is a stable 3-leg design with leveling knobs on both front legs. So no matter how out of level your shooting table is, the Lead Sled Solo can bring your gun back into level and provide you with the necessary accuracy and stability.
A 1-piece molded rubber cradle at the butt and a rubberized "V" shaped front rest with an additional elevation adjustment knob. Included is a velcro tie-down strap to secure the barrel of your rifle. Just keep in mind when using that strap that you still allow the rifle to move. If you decrease felt recoil to nothing by cinching down the strap too tight, then you risk damaging your rifle.
Where to Buy the Caldwell Lead Sled Solo