Griffin Armament is no amateur when it comes to tubeless suppressor designs, developing the first commercially available tubeless suppressors in the US in 2010. Early Gate-Lok™ cans like the M4SD2 and M4SD as well as the first-generation Recce cans were tubeless designs.
Tubeless designs are relatively featureless compared to user-serviceable and modular suppressors; however, they can be made very lightweight due to not having a double-walled material thickness like traditional tubed silencers and baffles.  Deleting the outer tube helps reduce the weight of the system but also imposes other engineering hurdles that can be difficult to overcome.
Ten years after Griffin's initial innovation into tubeless suppressors the company introduced a new tubeless series, the first generation EXPLORR® suppressors.  These suppressors sought to push the limits of what was capable. The goal was to create dedicated rifle suppressors that nearly matched the lightweight specifications common to full titanium suppressors.
Using new tubeless suppressor designs, the 30 caliber EXPLORR was only 12 ounces in a full 17-4 stainless steel design and utilized tig autogenous welding.
Shortly after this, however, laser welding became market viable and was incorporated into the build process, prompting the next generation EXPLORR® suppressors allowing even further reduced weights to the tubeless class.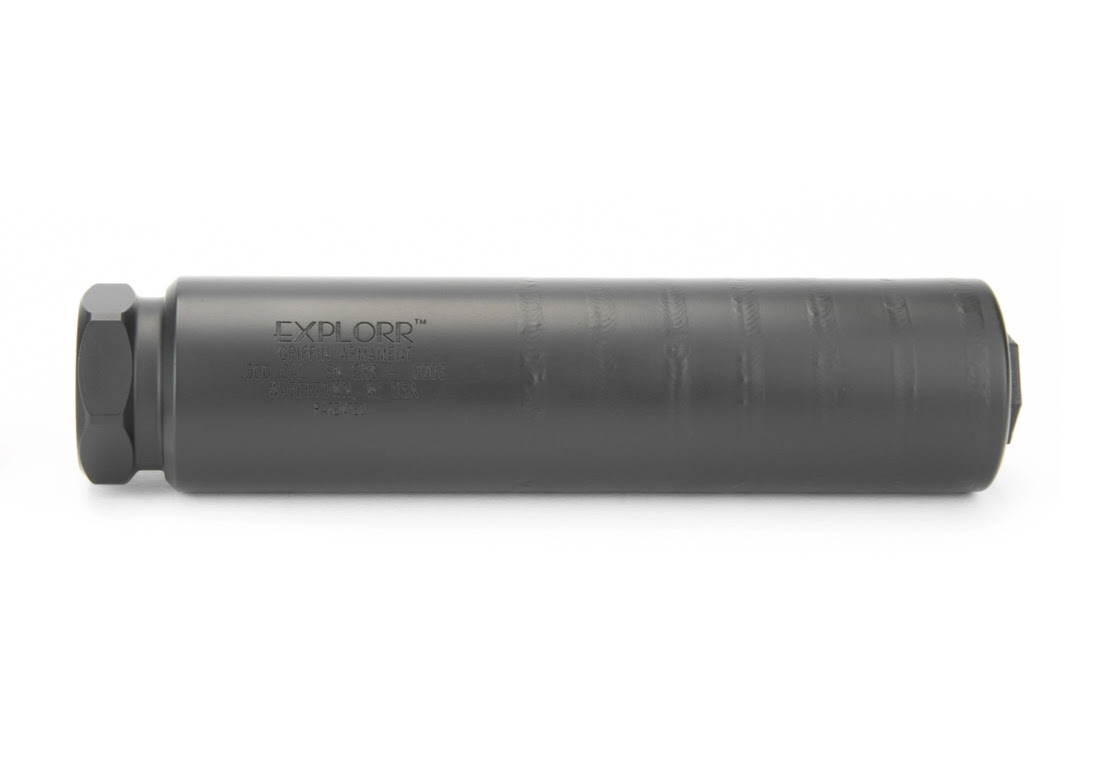 Additionally, ECO-FLOW™ baffle technology was integrated into the EXPLORR® series further reducing gas blowback and allowing for the most optimal sound suppression balance at the ear and the muzzle.
Related Article – SilencerCo Harvester EVO Lightweight Suppressor for Hunters
The Taper Mount -RI™ (Rapid index) system has been added to the new EXPLORR® generation allowing a faster install along with Griffin's trademark low profile flash suppressor end cap to ensure total system performance.
Griffin Armament EXPLORR Specs
| | |
| --- | --- |
| Diameter | 1.5″ |
| Overall Length | 6.5″ |
| Length Added | 5.2″ when using EZ Brake | 4.2″ when using longer devices |
| Weight | 10 ounces |
| Materials | High strength, high temperature, corrosion-resistant 17-4PH Stainless Steel |
| Attachment | .30cal/7.62mm Taper Mount devices |
| Db Attenuation | 7.62mm (29DB) |
| Finish | High Temp Cerakote |
| Full Auto Rated | Yes |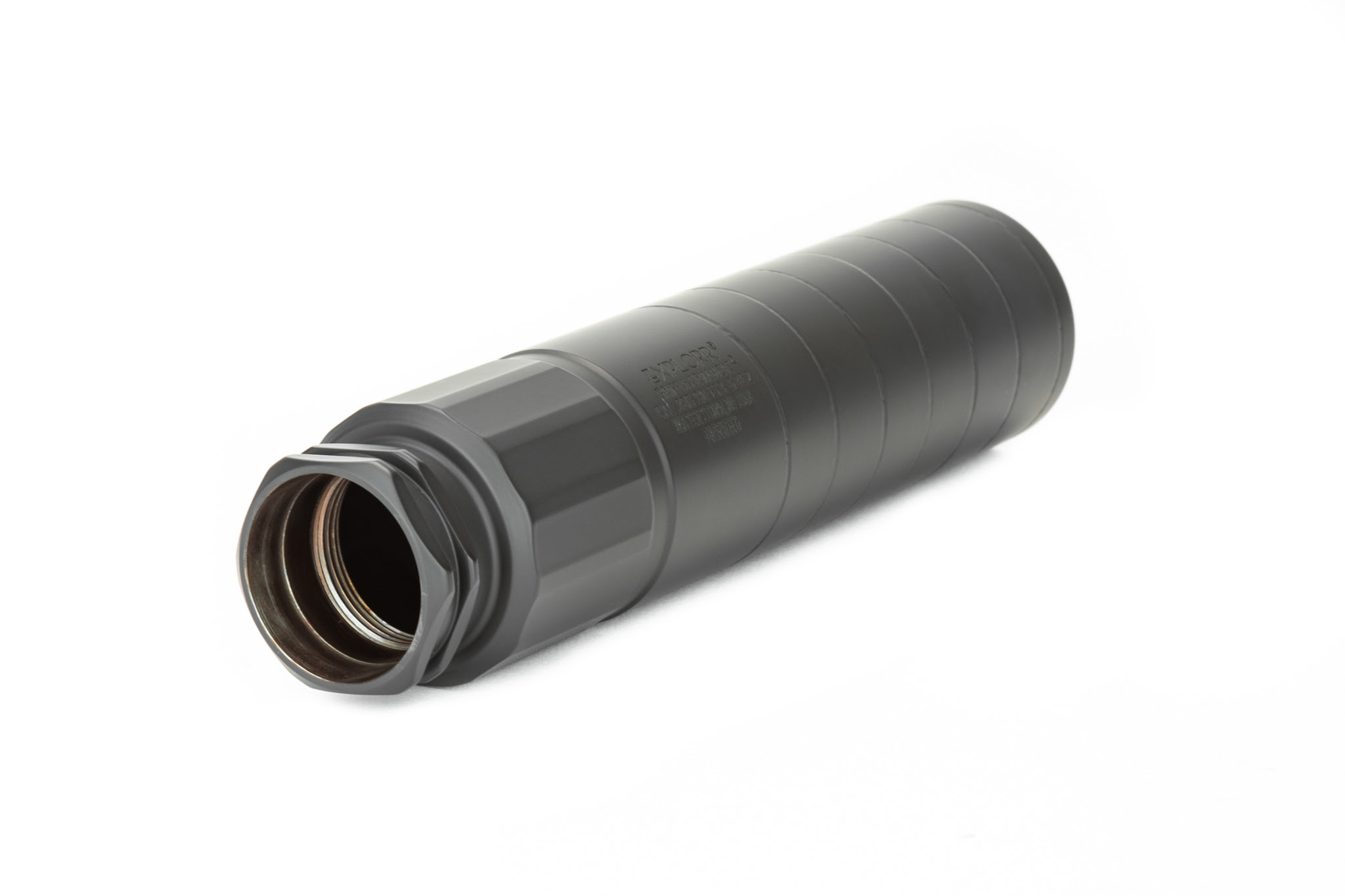 The line has expanded to a total of 4 suppressors: two dedicated Taper Mount -RI™ versions and two 1.375×24 utility mount versions or HUB (hybrid universal base). The 1.375×24 HUB mount versions are extremely versatile allowing for Griffin Taper Mount interface, (they ship with Griffin's PLAN-A adapter), A2 mount, 3 lug mount, and more.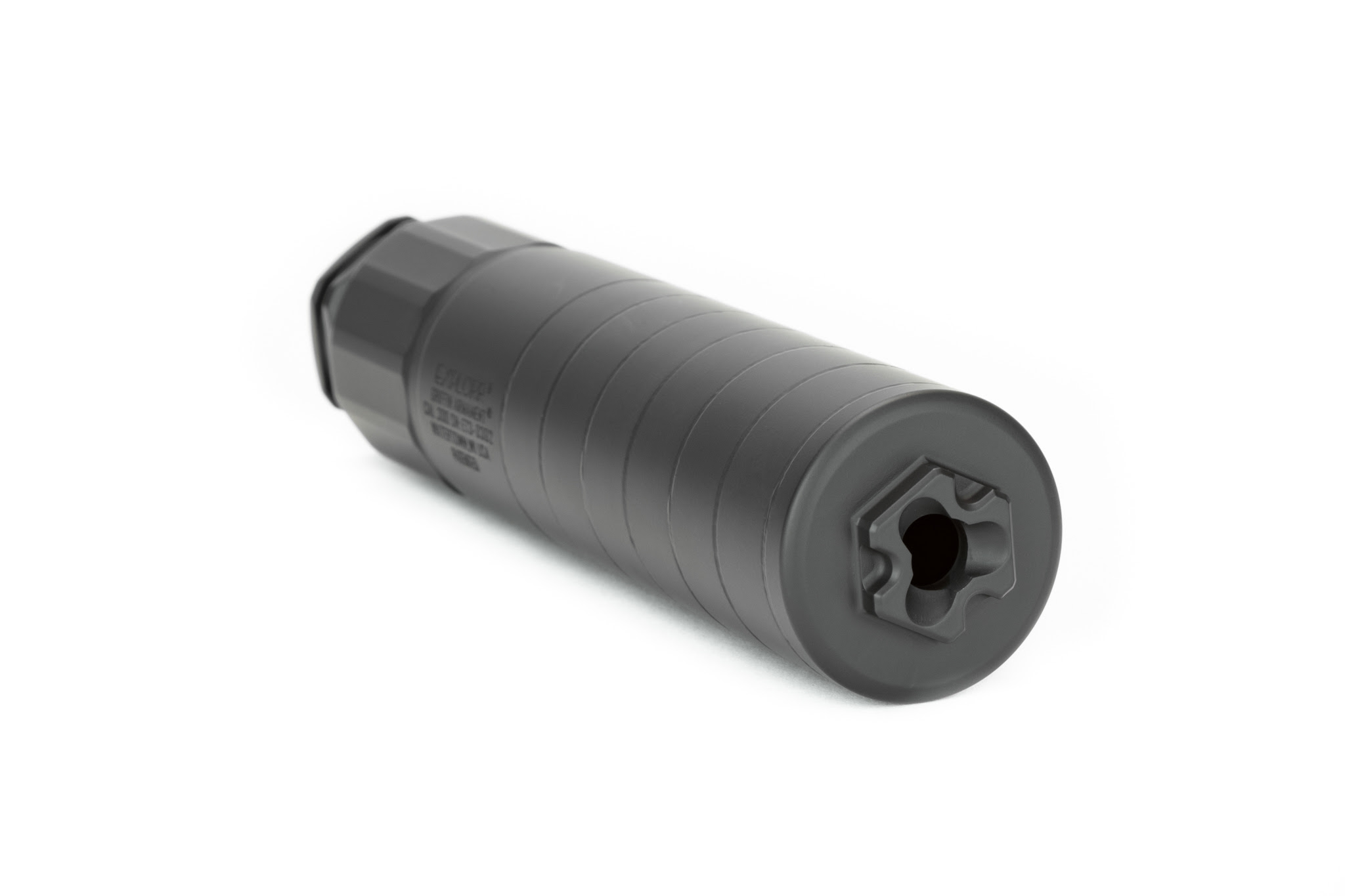 Griffin Armament EXPLORR Features
17-4 Stainless Steel Fully H900 Heat Treated
Laser Welded
Minimal and Repeatable POI shift
Low Profile Flash Suppressor
Wrench flats at both ends for no worries use
ECO-FLOW™ baffle system for improved performance
Taper Mount Compatible
Taper Mount EZ Brake™ 5/8×24 .30 cal Included
Cerakote finish
Perpetual™ Lifetime Warranty
To ensure you're not missing our content, you can have it delivered to your email inbox. Just sign up below and stay informed of new content and exclusive deals only our email subscribers know about.
---
Stay Tuned to the RE Factor Tactical Blog and be part of this all VETERAN-run website. Be sure to follow us on Facebook, Instagram, and LinkedIn for exclusive content and deals.
Check out our DAILY DEALS page for industry deals and discounts.
Visit our Amazon Influencer Page for more products we recommend: https://www.amazon.com/shop/refactortactical