Are you physically fit?  Do you piss excellence?  Do you consistently wake up in the morning, look at yourself in the mirror, and wonder how you are going to be able to cope with people not as awesome as you are?  Well then chances are the Go Ruck Challenge is right up your alley.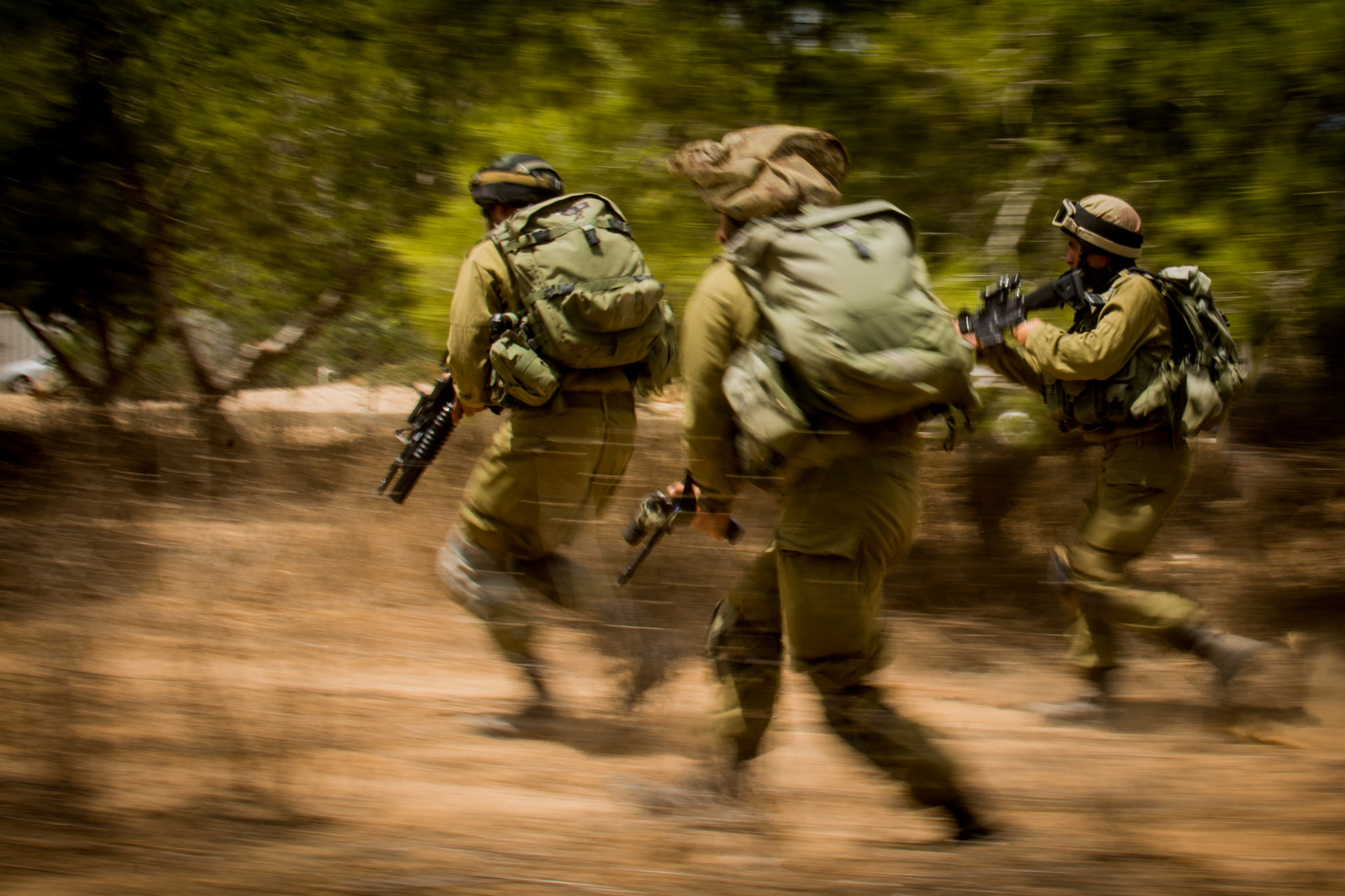 Ruck as a Team
The Go Ruck Challenge is a team-ran event that takes place in cities worldwide and is designed to test an individual's ability to work as a part of a team and to push themselves beyond the typical level of comfort.  The challenge was conceived by US Army Special Forces Green Berets and is modeled after events that are commonly found in the Special Forces Selection and Qualification Course.
These highly trained cadres of current and former Special Operations operators take the common man (and woman) on an adventure through different cities, testing their endurance, willpower, and ability to operate as a member of a team.  Each trek and challenge is kept secret and members are pushed throughout the event that lasts over two days and covers over 20+ miles through each city's main areas of interest.  In the end, each member who successfully completes the challenge is given a GORUCK Challenge patch (which never goes on sale) and bragging rights to say they completed the event.
Before you go, make sure you know how to make it suck a little less. Read our blog, here, to prepare yourself
Since each trek's events are unique there is no guessing the events to come and no one can develop a strategy to cheat the system.  Members are told to show up with one backpack (GO Ruck sells their own if you don't have one) and the following items: Bricks: Four if you're under 150 pounds, six if you're over. Life isn't fair.
Wrap your bricks in something, a t-shirt or whatever, and then cover your future souvenirs with bubble wrap and duct tape. You're also going to want to have water, lickies, and chewies.
For water, a hydration bladder is preferred. Except in winter, when they like to freeze up.
Headlamp – mandatory for all night classes.
Gloves, a windbreaker (required when temperatures are below 50), and everything else you think you need. One form of identification and $20 for a cab, just in case.
One team weight per class: 25lb minimum. One team American flag per class, the bigger the better. We like Annin, but no pressure.
Friends – it's probably less scary that way. This event is perfect for anyone who is into fitness and or being awesome as it will push you to a place of discomfort which few have experienced.
Those who complete the journey get a snapshot of what it takes to become a Special Operations soldier and the ability to truly put their money where their mouth is.  Oh, and to top it all off, GO Ruck donates $10 of every entry fee to the Green Beret Foundation, something we think is pretty damn awesome.  For more information on the event visit http://goruckchallenge.com.