It's been a wild ride for the past few years. If a global pandemic, volatile economy, riots, Ukraine, and everything in between has taught us anything, it's that there's never been a better time to be prepared.
Often, one of the first casualties of a natural disaster or man-made disaster is continuity of movement.
Roads become impassable, widespread power outages, and public transportation will likely come to a halt. You need to be prepared to move on foot to get back home. You need to have a go bag.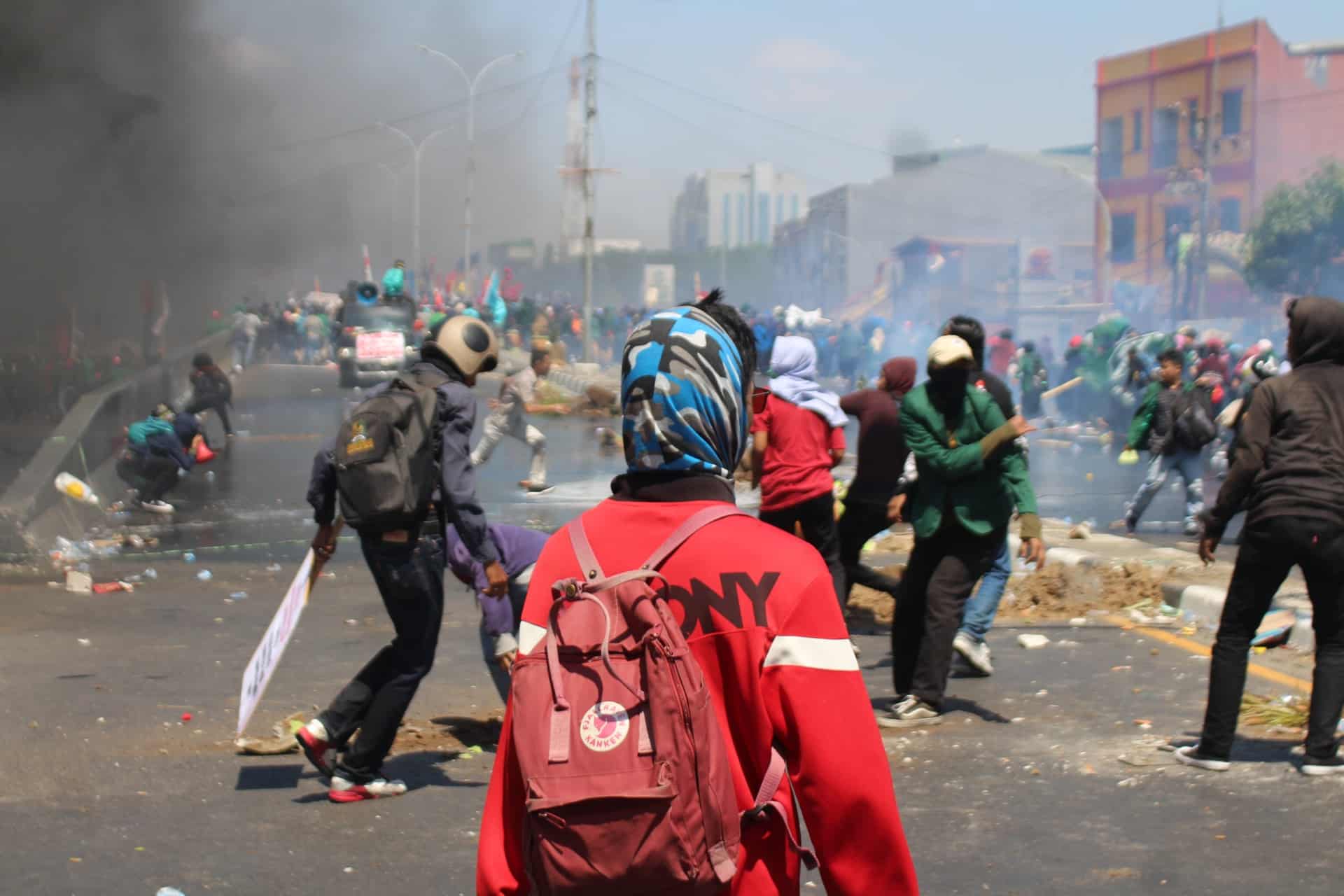 A Real-Life Example
So maybe you don't have a go-bag with you while traveling. That doesn't mean you're SOL when everything goes sideways.
Chances are there are many items around you, especially in a hotel room, that could be thrown into your backpack if you need to evacuate quickly due to a natural disaster, or worse, a terrorist attack.
Here is an excerpt from the book 'Terrorist Attack Girl' written by Meyli Chapin.
"Melissa asked if I had a small bag I could pack full of overnight supplies, as well as my passport. I told her I had a small backpack….The hero that she is, she told me exactly what to pack. I filled it with toiletries, a change of clothes, cash (which I had in many different pockets, both in the backpack and on my person in case I needed to bribe different people at different points in order to get out of the country – this was not Melissa's suggestion, but my own innovation), and my passport and person documents so that I could get out of Kenya and into South Africa. She told me to put on thick-soled shoes, so I put on my tennis shoes. She asked if I had a jacket, which I did, so she told me to put that on as well."
What is a Go Bag?
The U.S. Census Bureau reports that the average American commute time is roughly 30 minutes whether driving your own car or utilizing public transportation.
That 30-minute commute home could easily turn into an all-day commute depending on the severity of the emergency. Go bags should be light and comfortable. You should be able to move continuously over a distance without becoming exhausted. Yes, your level of fitness plays a part in this too.
The go bag you choose should also be streamlined and designed in a way to not draw unwanted attention.
Go Bag Buyers Guide Summary
The Best Go Bag Backpack
Once disaster strikes, your priority will be to get from wherever you are to your home. Go bags prioritize speed and mobility. Forget about packing bushcraft gear and camping gear. Your #1 goal is to get home as quickly as possible.
Go bags tend to change from person to person. Some, like myself, prefer small backpacks while others prefer a larger bag. Regardless, you need a bag that is durable, doesn't scream tactical, and is comfortable enough to carry over distance.
Those that already have a go bag swear it's the best on the market for various reasons.
The bottom line is figuring out what works for you, your lifestyle, and the threats local to your area.
Here are a few of our favorite go bag backpacks.
SOG Surrept/12 Reversible Carry System – This is my preferred bag for daily carry
The SOG Surrept/12 CS is made for travel and the urban environment, to meet or exceed common challenges encountered; whether you're on the road or on the way to work.
Designed to work on its own or in conjunction with travel this backpack functions essentially as a drop-and-go bag. With 12 liters of storage, there's room for your laptop, and a few daily carry essentials.