Back in August, I wrote about Wheeler's F.A.T.  (Firearm Accurizing Torque) Wrench and how I would prefer the digital model to the analog manual control.  When I bought the F.A.T. Wrench, I wasn't planning on using it for every optic or scope I have. I thought it would work well with the most common riflescopes, but I didn't think it would replace most of my other wrenches. For this reason, I think the F.A.T. Wrench is the best torque wrench for riflescopes, crossbow scopes, shotgun, and handgun optics. 
When I first got the Wheeler F.A.T. Wrench I didn't realize how easy the wrench is to use and adapt to different sized screws. It wasn't until a few weeks ago when I was getting ready for archery season and started to install my scopes and optics on all my guns for the season. The interchange between different size screwdrivers is so easy and effortless that I spend a fraction of the time with individual Allen and torque wrenches. 
Wheeler F.A.T. Wrench
The Wheeler F.A.T. Wrench is a little more precise with the digital reading because you can set the exact number you want versus reading in every 5 increments of the manual model. However, you can be precise enough for any screw with some common sense and focus on how much you're turning the base adjustment dial. I've explained all the stats and features of the F.A.T Wrench in a previous blog, so I'm not going to regurgitate the same info.
My goal today is to show all of our readers how easy it is to install scopes with different-sized scope rings, scope base mounts, and windage screws. I'm going to walk you through how I installed my scopes on my 30-06 Winchester Model 70 and my crossbow. I'm choosing my crossbow to compare because crossbow scopes are different than riflescopes and often have different-sized scope mounts, scope rings, and windage screws. 
How Do I Set the Correct Torque on My F.A.T. Wrench?
The manual does a great job of keeping things simple to understand and follow with the graphs and diagrams. Wheeler Engineering uses a simple chart to determine the level of torque for 11 different screw sizes. The chart below is the most important part of the manual to either just remember or keep in your carrying container as you put it away.
Nominal Screw Sizes
Common Uses For Screws
Screw diameter at Thread
Lubricated Fastener Torque (in-lbs)

6-32 UNC

6-40 UNF

6-48 FINE

Scope Base Mounts
0.131"- 0.138"
18-20

8-32

8-36

8-40

Scope Rings
0.157"-0.164"
28-30

10-24

10-32

Windage Screws
0.184"-0.190
40-45
How Do I Install a Scope for  30-06 Rifle?
The first thing you need to do is to make sure the scope rings are the correct size for your scope. My scope and rings are made to fit the 30mm Cantilever scope mount, but Wheeler offers the 1" and 34mm for bigger scopes, as well.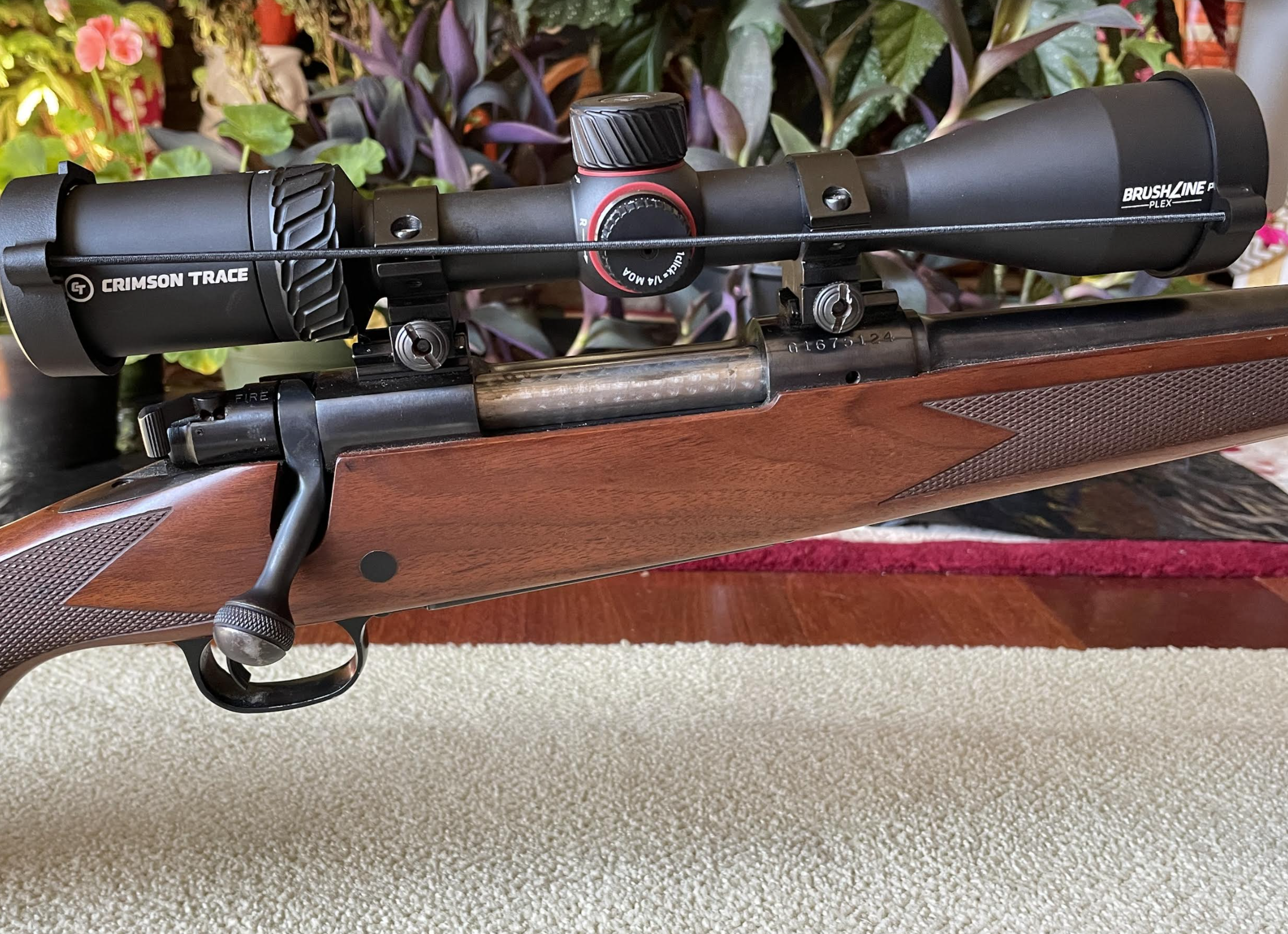 The most difficult part about installing scopes and tightening all of the screws is knowing the torque recommendations for each screw. I'm not a genius, so there is no way I can figure that out without help. For example, I've used many handheld torque wrenches that are awesome but always over-tighten a screw. Once you over-tighten a screw, you can break the housing of the scope mount and render the entire scope useless when the recoil hits it. This is why I will always use the F.A.T. Wrench when I'm installing scopes.
Unscrew all of the screws on your scope mount. Place them together in a safe place (I place them into the carrying case of the F.A.T. Wrench).
Attach the scope mount to the rail system and use the #10 screwdriver that fits into the screws on your scope mount, then set your torque on the wrench to 38-40 in-lbs.
Place the scope in the grooves for the bottom scope ring and line up your eye relief to fit your preference (3.5-4.0").
Place the top scope rings on the scope and make sure your scope is level throughout the whole installation (scope will move until it's secured).
I like to place the top rings on and loosely put the screw in to keep it steady while I set my eye relief.
After your eye-relief is set and the scope is level, tighten the scope base screws with the torque set to 15-20.