With literally hundreds of companies producing scope mounts, it's difficult to find the best one. I think the 1-Piece Cantilever Scope Mount from Wheeler Tools is the best scope mount on the market for an AR-15.
Most shooters and hunters prefer a cantilever scope mount, but many others don't have a real good understanding of what a Cantilever scope mount is and why it's important. We'll hopefully help each AR-15 owner and potential hunter understand the importance of a cantilever scope mount and why we should all use one.
What is a Cantilever Scope Mount?
A cantilever scope mount simply means that the mount is only attached on one side, with the other side free hanging with a Picatinny rail system for weapon attachments. 
A Cantilever scope mount is almost always made in a 1-[iece construction style, especially when they're made for ARs. As everyone knows by now, a single-piece scope mount is going to be able to handle and distribute more recoil. This durable design is meant to ensure that you don't lose your zero after a few shots from the reverberation of the recoil.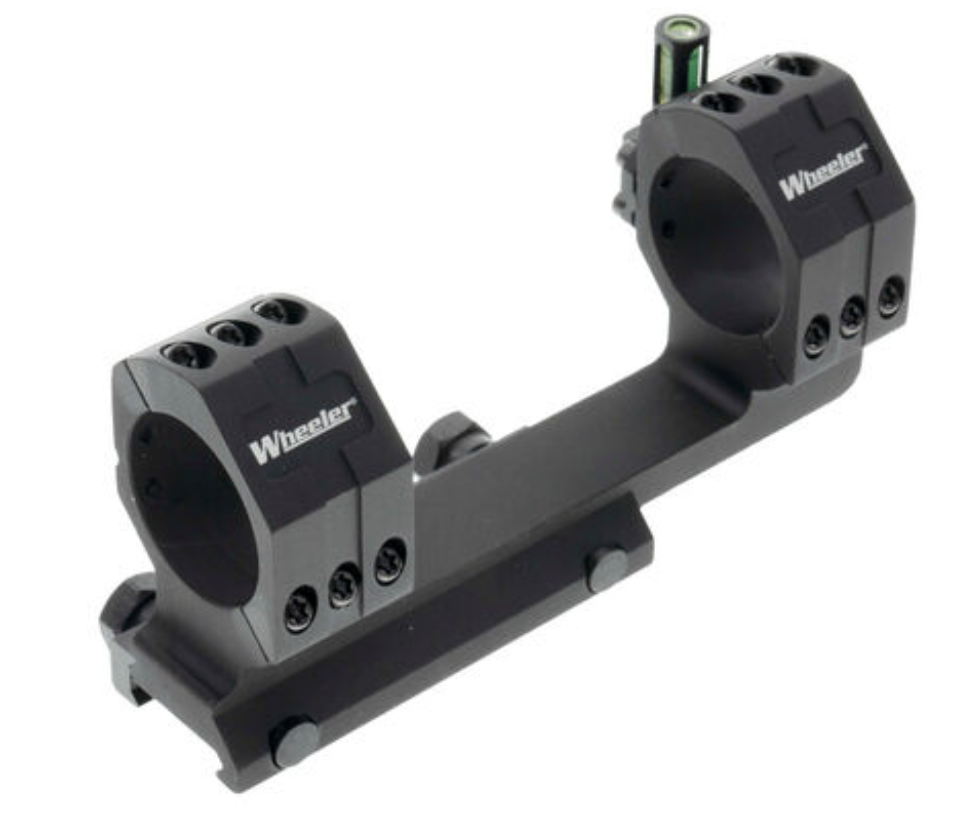 A Cantilever scope mount also always includes a built-in level to ensure that your scope mount and scope are going to be level and in line with each other. One of the biggest knocks of a 1-[iece cantilever is that it's almost always heavier than having a 2-piece scope mount. This is absolutely true, but it comes down to what's most important to you. 
If a few ounces are important to you because your rifle is already loaded up with attachments, maybe a 2-piece is better for you. However, if you're looking for the best consistency, accuracy, and durability, the 1-piece cantilever scope mount is going to be the best for you.