Mossberg and Remington are some of the oldest and most popular shotguns in the country with millions of Americans owning one or the other (or both). We've discussed Mossbergs in many different blogs, but we were recently able to get a hold of some new products that make an incredible difference in our speed, accuracy, and handling.
People often think that shotguns are so easy to use that adding accessories like tactical lights, lasers, and optics are unnecessary. In many cases with gun owners trying to trick their shotguns out, I see the point. However, this blog is about the best Mossberg shotgun accessories on the market today. Most Mossberg shotguns are relatively lightweight and easy to handle, which is one of the main reasons they sell so well.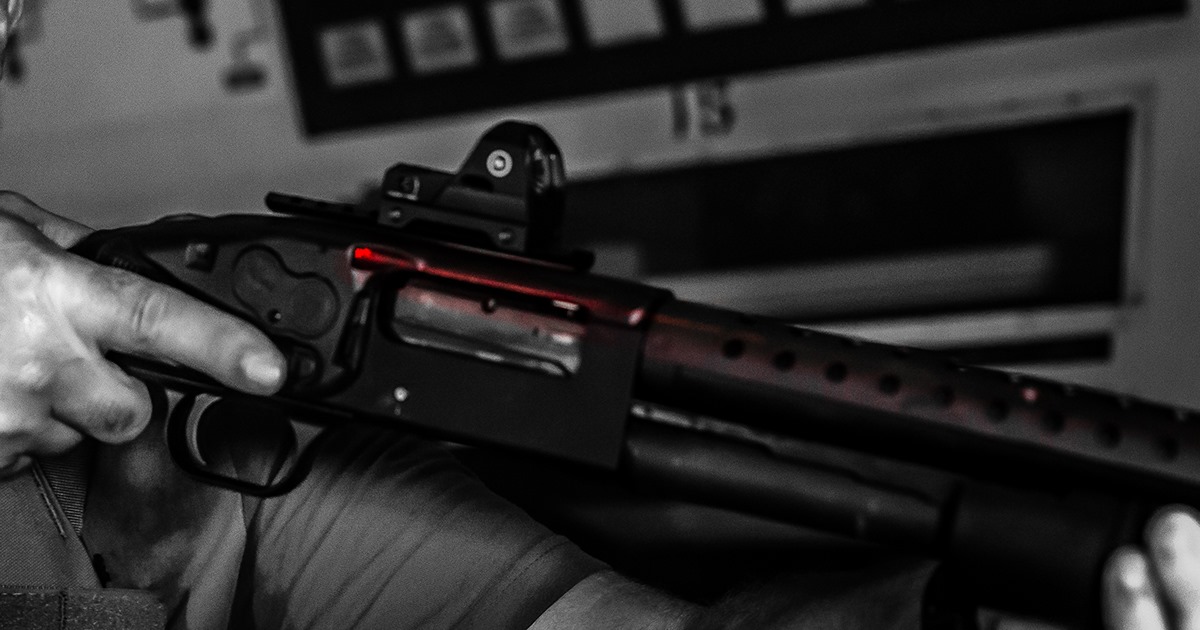 Every Mossberg owner knows there are many different Mossberg models and not everyone is capable of handling the same type of attachments/accessories. For example, the Mossberg 500 comes drilled and tapped, whereas, the Mossberg Maverick 88 doesn't come drilled and tapped.
If you're trying to learn specifically how Crimson Trace Maintains their laser attachments, read their maintenance page.
Crimson Trace The LS-250G Lasersaddle
My new favorite shotgun accessory is the LS-250G Lasersaddle from Crimson Trace. We've written a lot about Crimson Trace in the past with their laser grips and low-profile pistol optics, but the Lasersaddle is something we haven't been able to get our hands on, until now. 
My favorite feature of the Lasersaddle is the ability to instantly activate the laser as you place your hands in a shooting position on the shotgun. This ensures that you will have a point of aim, even if the shotgun isn't pulled up to your face with the sights lined up. As you can see in the video above, he's accurately shooting the shotgun from a hip-fire position. The Lasersaddle comes in both green and red lasers to choose from, based on your purpose and price point.
A red laser is normally going to be cheaper than a green laser because a green laser takes a little more power to operate than a red laser. According to the NRA, a green laser is also easier to see in all conditions than a red laser, due to the way human vision works.
Personally, I've always used a red laser, maybe because it's always been more affordable, but I never have any issues with not seeing the laser.