With the ever-increasing price of ammo, it's hard to imagine how many gun enthusiasts can afford to keep shooting.
At the start of the pandemic, it was only rifle ammo that increased in price, but that quickly changed with the lockdowns. Regardless of your political stance, ammo has reached a price for a lot of gun owners to make some hard decisions on their hobby. 
There are 3 choices we've had to make in the past couple of years.
First, you can just put your guns down and save money until manufacturing and distribution catch up.
Second, you can continue to pay the inflated prices on ammo and take the financial hit (this is for all the men and women with an unlimited expendable income).
Third, you can learn to reload your own ammo and save 60-80% on ammo after the first couple of reloads.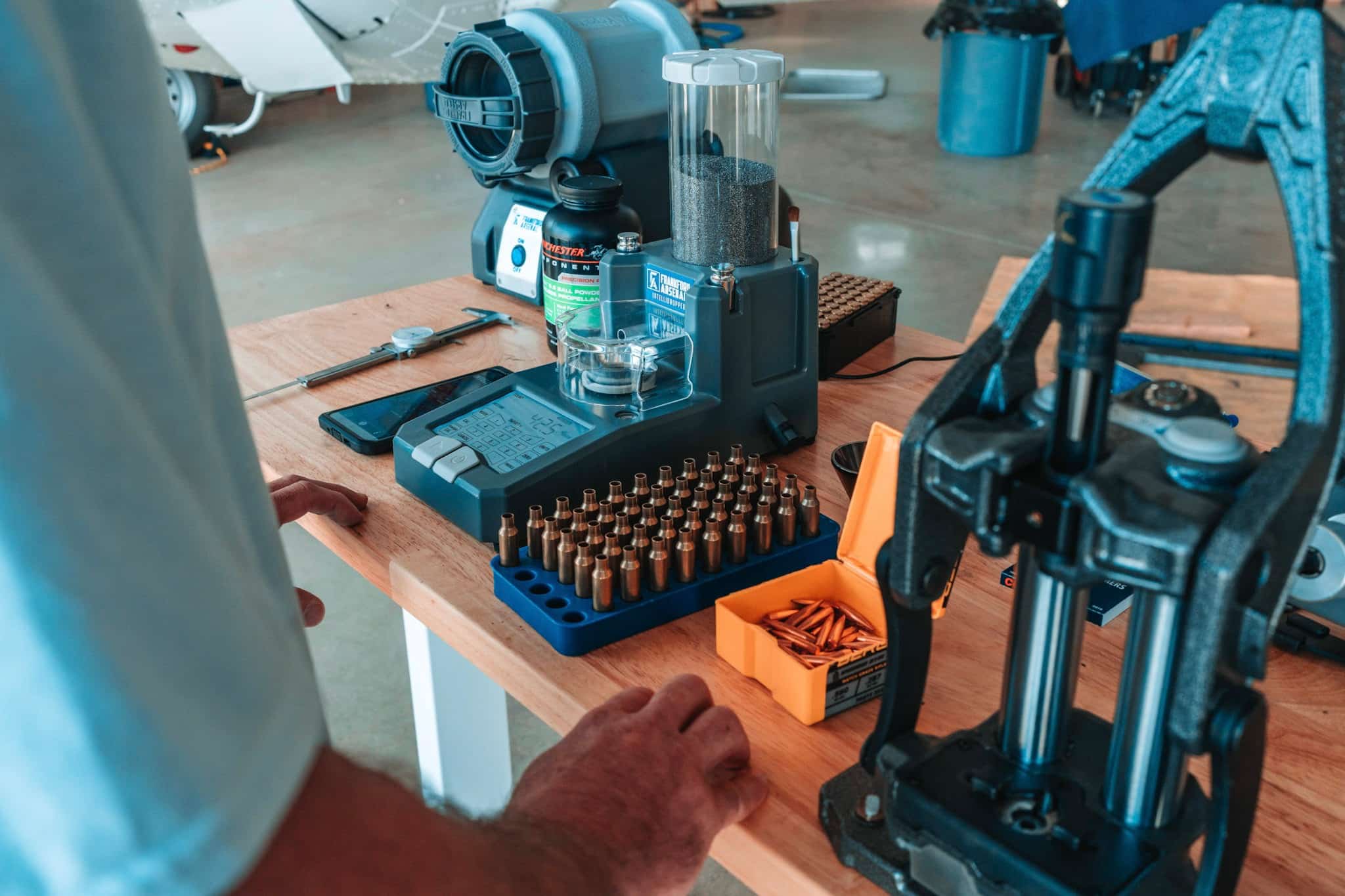 I will not put my guns down and stop shooting and I don't have an unlimited expendable income, so my only choice is to reload. Keep reading to find out the 5 best reloading tools for all of your gun calibers. 
Best Reloading Bench