When you think about reloading your own ammo, most people see the price of the equipment and the technical know-how and are immediately put off from even trying.
In this blog, I'd like to get into the top 5 reasons why you should reload your ammo and which products I use for my reloading setup. 
I only started reloading about 9 months ago when I was somehow able to get the final supplies I needed from Frankford Arsenal. I've poured more than enough gunpowder back into the reservoir from double-charging a case to learn my lesson.
There is enough information for everyone to avoid the same pitfalls that I've experienced by following along with our blogs. We're confident that somewhere within our extensive catalog is the answer to any question you have on reloading.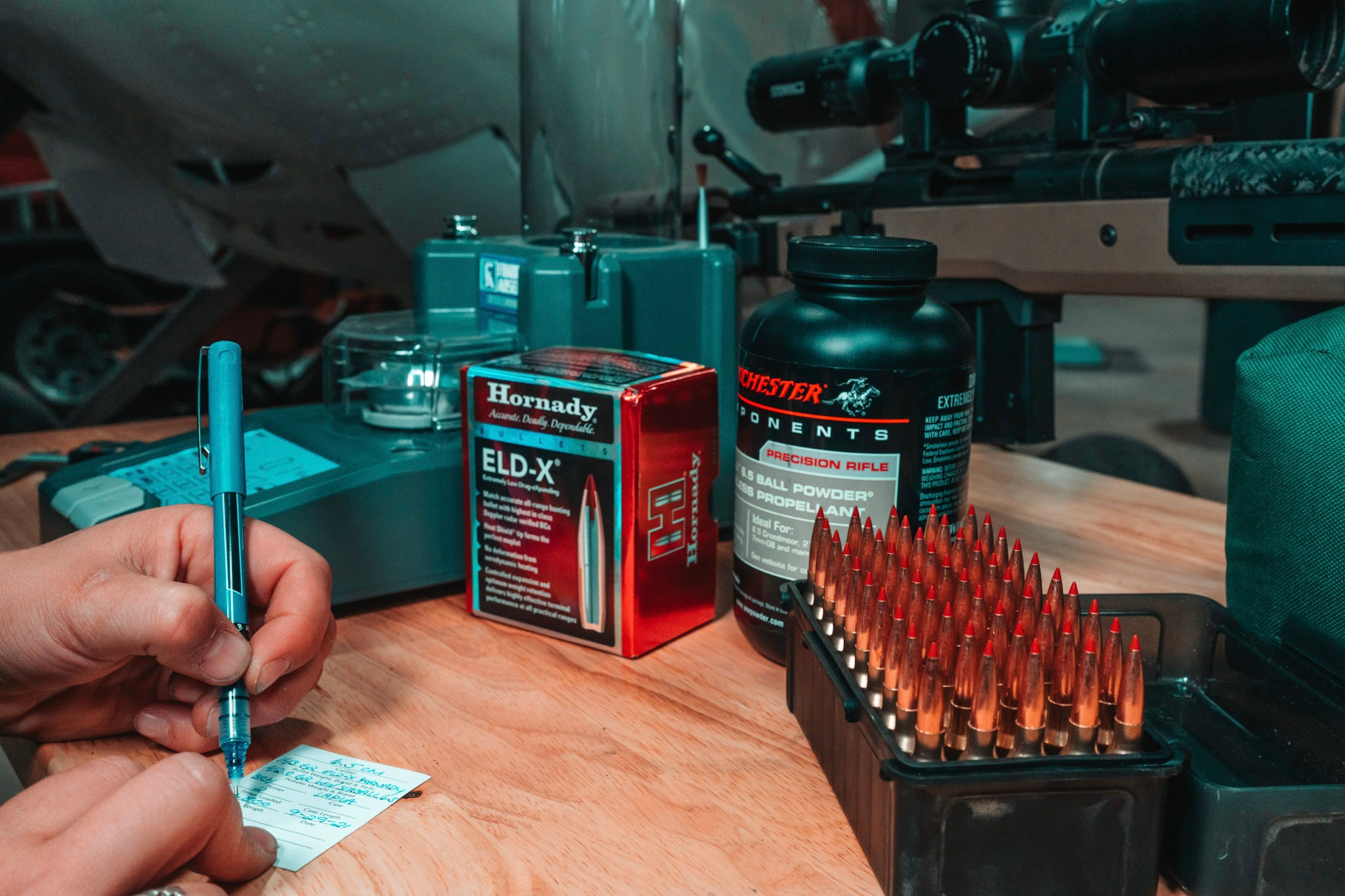 What is Reloading?
Sometimes people in our industry use terms like "reloading your own ammo" and we expect everyone in the world to know exactly what we're talking about. When learning something new it's vital to know the meaning and purpose of the lingo behind the topic. Many beginners simply don't know what a die or primer pocket even means. 
Reloading your own ammo refers to the process of taking empty brass casings and turning them into live ammo you can shoot with. The process of reloading is essentially the same for all types of ammo with minor differences with gun powder, primers, and the measurement of bullets. The main components are primer, case, bullet, and powder, but you can read more on bullets, with our blog, Bullet Vocabulary. 
1. Reloading Saves Money
You might have heard from many different people or companies that reloading will save you money in the long run and you should buy their products immediately. However, when does a company ever tell you how much you'll actually save?
They don't want to tell you those numbers because many companies out there won't really save you money because their products don't work as well or they're so expensive that it will take years to overcome the initial cost. 
Reloading 9mm Ammo
Right now the most affordable 9mm ammo is listed at around $0.40/bullet, but that's before shipping. The average price anywhere online right now is still around $0.60 per round for an FMJ. To keep my math straight and to continue our theme of simplification, less stay with $0.60 per round. So, you can buy right now a box of 50 rounds of Federal American Eagle FMJ from great companies for $30 a box. This is much better than the early days of Covid and still a fair price if the shipping cost is low. 
Typically, I spend around $0.08 per bullet that I reload for a box of 50 rounds ($4.00/box). My ammo always performs better than commercial ammo because I use better primers and cleaner-burning powders. I don't get to shoot as often as I'd like, but I still shoot about 500 rounds per month of my own ammo.
To put that in perspective, even though I only shoot 500 rounds a month right now, I'm saving a little more than 3x the money I'd spend with buying commercial ammo. 
What do I Use to Reload a 9mm Ammo?
No matter what bullet you want to reload, the Frankford M-Press Coaxial Reloading Press is the tool to buy. For rifle caliber bullets the Universal Bullet Seating Die kit is perfect, but for handgun calibers, you need to order the specific dies from another company. I use the Hornady Lock n' Load AP Bullet Feeder Die (.380/9mm) for reloading my 9mm ammo.
I was really nervous about using the M-Press because it's an expensive piece of equipment, but the features on the machine basically do everything for you, from lining up the brass to ensuring your priming are punched out and caught in a tray underneath.