The .22 LR bullet is measured at 5.56x15mm and is a rimfire cartridge to accommodate the lower muzzle velocity and power. Most people use the .22 Long Rifle (LR) bullet for target practice, training, and varmint hunting.
Most guns chambered for the .22 LR are going to be relatively cheaper than any other caliber and are the cheapest to own of any caliber gun.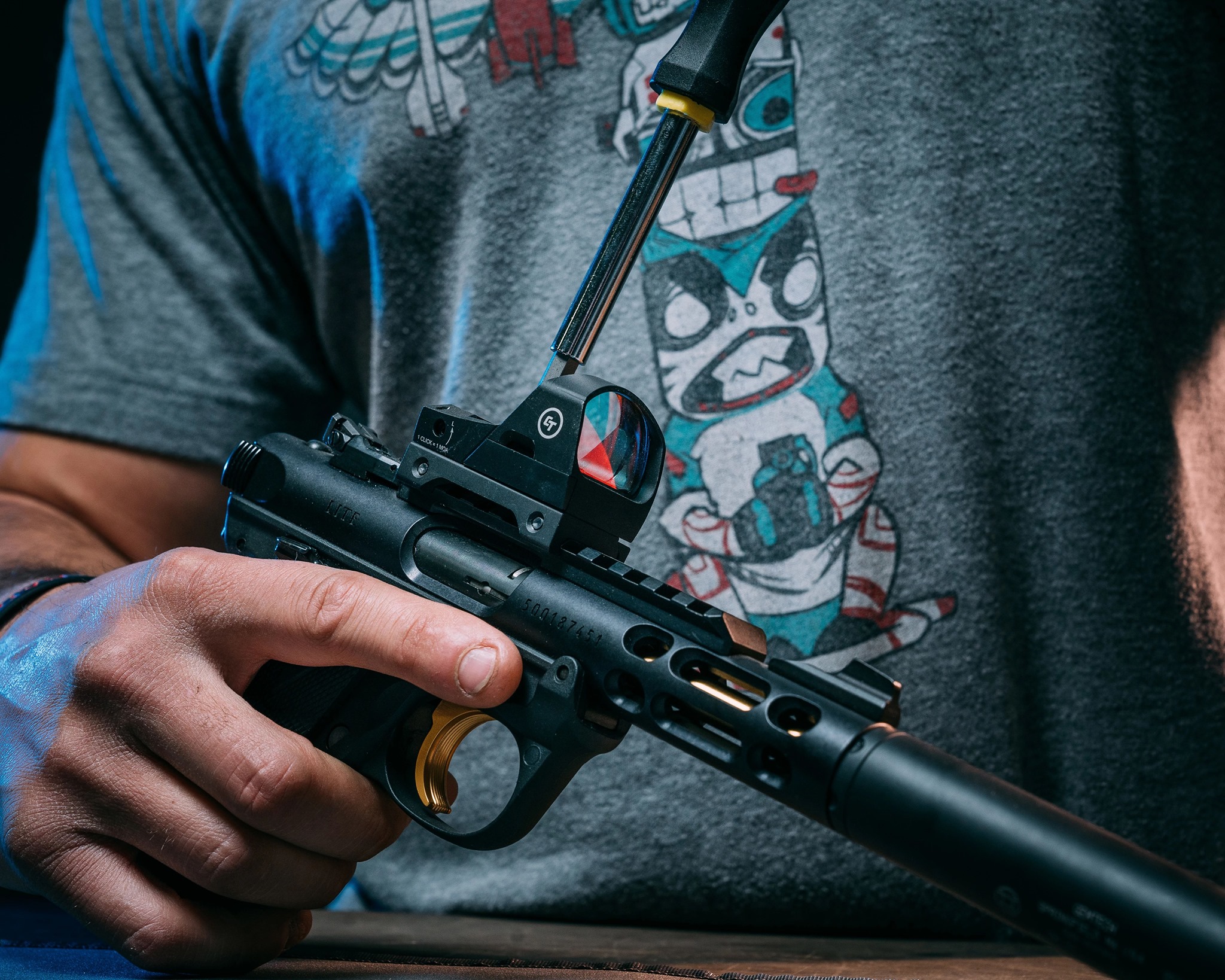 There are 5 pistols that I think everyone should at least shoot to see if a 22LR pistol is for them.
The Ruger Wrangler, Ruger Mark IV, Walther P22, S&W Victory, and the Heritage Rough Rider are my top 5 favorite pistols in this caliber.
Each of the pistols is great for beginner shooters who want to learn the fundamentals of shooting a pistol without the fear of recoil and noise.
Ruger Wrangler .22 LR Revolver
The Ruger Wrangler is designed as a plinking and training pistol, but can easily be used as a varmint hunting revolver if you train properly with it. It's built around a cold hammer-forged barrel for better accuracy and longevity. The front sight is a blade with the integral notch rear sights for quick target acquisition. My favorite feature on this revolver is the transfer bar mechanism and the loading gate interlock.
These 2 features ensure you have the utmost level of security from accidental discharges from drops or other mishandling incidents. The Wrangler is finished with Cerakote to increase the durability and reliability in any environment, from rain, snow, sleet, hail, to high humidity.
This gun only weighs 1.88 lbs and is fired in a single action for a quick and easy shooting experience. At $199.00 and a significantly reduced recoil, there are not many better deals to get into the market for your first revolver.
Ruger Wrangler Specs
| | |
| --- | --- |
| Caliber | .22 LR |
| Action | Single |
| Capacity | 6 |
| Barrel Length | 4.62" |
| Length | 10.25" |
| Weight | 1.88 lbs |
| Twist | 1:14" Right Hand |
| Grooves | 6 |
| Sights | Blade Front, Integral Rear |
| Grip | Checkered Synthetic |
| Frame Finish | Black Cerakote |
| Frame Material | Aluminum Alloy |
| MSRP | $199.00 |
Where Can I Buy The Ruger Wrangler .22LR Revolver?