SIG SAUER is pleased to officially announce the P322, the all-new, U.S. designed and manufactured 22 rimfire pistol.
The P322 offers an unprecedented 21 round capacity, is optics ready, and suppressor-ready right out of the box, all at an affordable price point.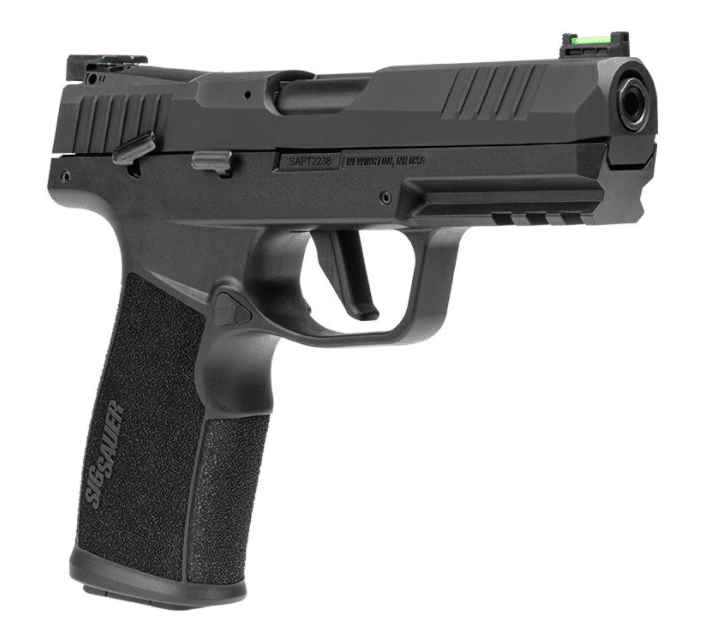 "When SIG SAUER enters a new product category, we do it because we have exciting innovation to offer the consumer – the P322 combines ingenuity, quality, and value for a fun, low-cost plinking experience," said Tom Taylor, Chief Marketing Officer and Executive Vice President, Commercial Sales, SIG SAUER, Inc. "The 20+1 round capacity is an industry leader among compact 22 pistols, which means less time loading and more fun shooting on the range.  The P322 stainless-steel frame and polymer grip was ergonomically designed for comfort to fit all hand sizes and is completely ambidextrous. Another shooter-focused feature is a modular trigger that allows the P322 to be configured with a flat or curved trigger shoe. This only scratches the surfaces of innovation that we have packed into the P322 and is just a few of the 21 reason to love the P322."
The SIG SAUER P322 is a 22 rimfire pistol with a class-leading 21 round capacity that offers a low-cost shooting experience in an ergonomic design with an incredibly easy takedown for disassembly.
It features a stainless-steel frame and a polymer grip with a 1913 rail and integrated magwell. The SAO hammer-fired action on the P322 is completely enclosed and the pistol features an alloy slide that is optic ready and compatible with the new ROMEOZero Elite.