Okay, I get excited about boots. I've worn a variety of boots while in the military, and I do plenty of hiking. If I'm not going on a run, chances are, I have a pair of boots on. With that being said, when I find a comfortable pair of boots, it's really hard to get me to take them off. This is why I got excited when I slid on my first pair of Salomon boots and was immediately comfortable.
So, today's blog will focus on all things Salomon boots. I love my pair, but one thing you should know, my experience is with the Forces collection, so this guide will be based on my personal experience with this particular collection. If you're interested in other collections, my counterpart wrote a blog on his experience with Salomon Hiking Boots.
Disclaimer: Everyone's feet are different. I've worn boots others have sworn by that I could never break in and gave me blisters every time I've put them on. I've also been the one who's sworn by a pair of boots and then heard someone else say they just couldn't get comfortable in their pair. I say this because my opinion is mine. And even though every one of our models (pictured in this article) who wore Salomon boots for our last photoshoot didn't want to take them off, there will be someone out there whose feet just won't like them. That's a sad day for you because, really, these boots are so comfortable, right out of the box!
Salomon Forces Boots | Are They Worth the Price?
One of the great things about being in this industry is that we often get our hands on some really cool gear (some better than others), and when that cool gear is in the 'better' category and practical, it gives us the tingles. I'd be lying if I said my heart rate didn't elevate just a little from the happiness my feet felt when I put these on.
The only real downside to some of these boots is the price. But based on how well these boots are built and how comfortable they are, I personally think it's worth it. I have held true to purchasing the same brand of boots my entire adult life, and these are making me consider switching over, even though they run about $80 more than my other boots.
There are some more negative reviews on the civilian version of Salomon boots not being as durable or lasting as long. The Forces collection is intentionally built with more durable materials, resulting in the cost increase. These more durable materials are used because they know the Armed Forces put their boots through a lot more than most people. So, if you're not in the Armed Forces, but you want something more durable, this might be a collection worth considering.
Quest 4D Forces 2
I find these boots to be extremely comfortable. All of the pictures in this blog were taken by our Clandestine Media team, and it was awesome to hear how much each of the models loved this particular boot. We had them hiking, climbing mountains, and trekking in the snow (Gortex version)  for a full week, and they definitely didn't want to take them off, which is the same experience I had.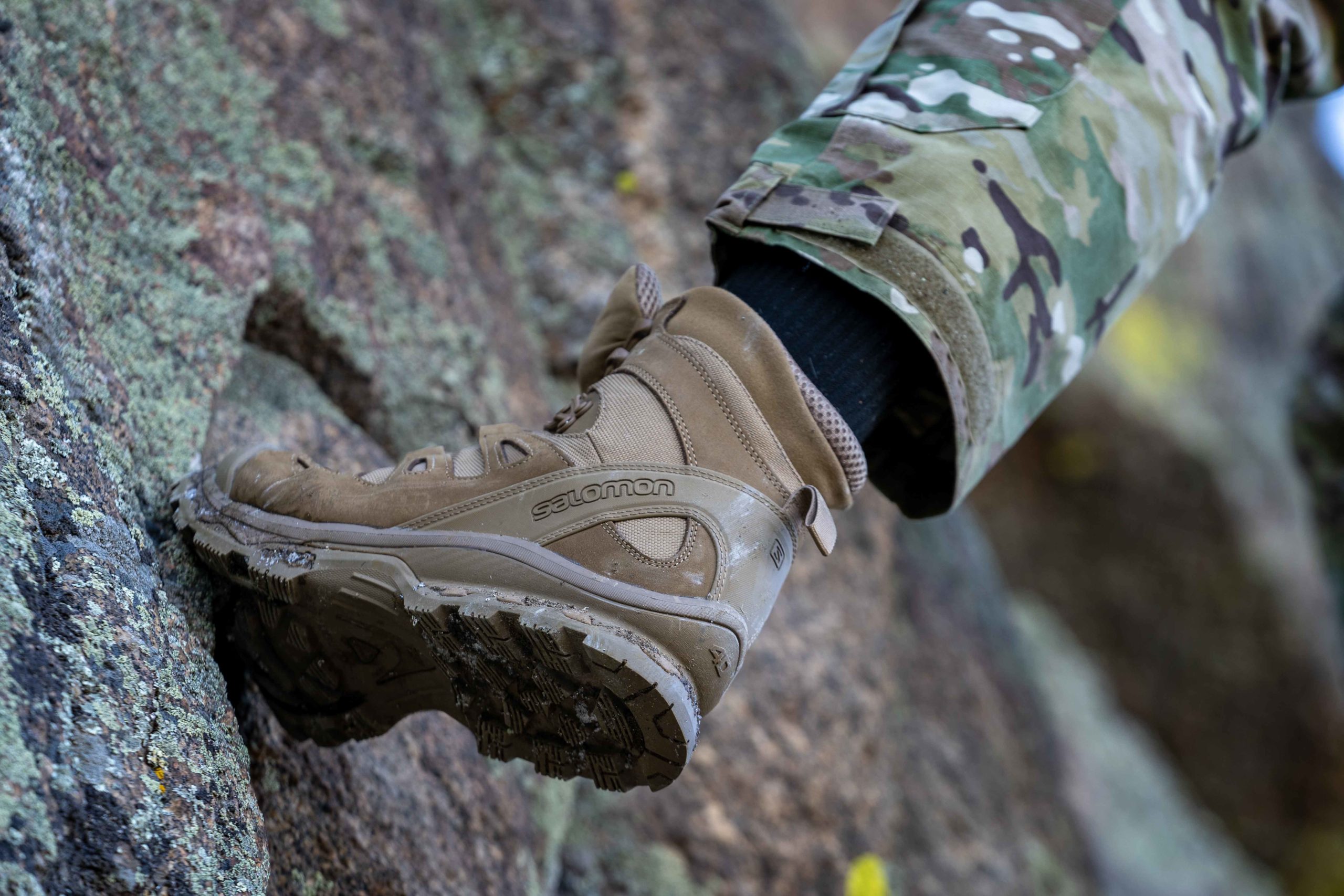 One plus to these particular boots is their breathability. I have experienced boots that leave me sweating, which I don't typically have an issue with otherwise. These boots don't cause any issue there and being out in some hotter climates; I'm thankful I don't have to worry about my feet overheating.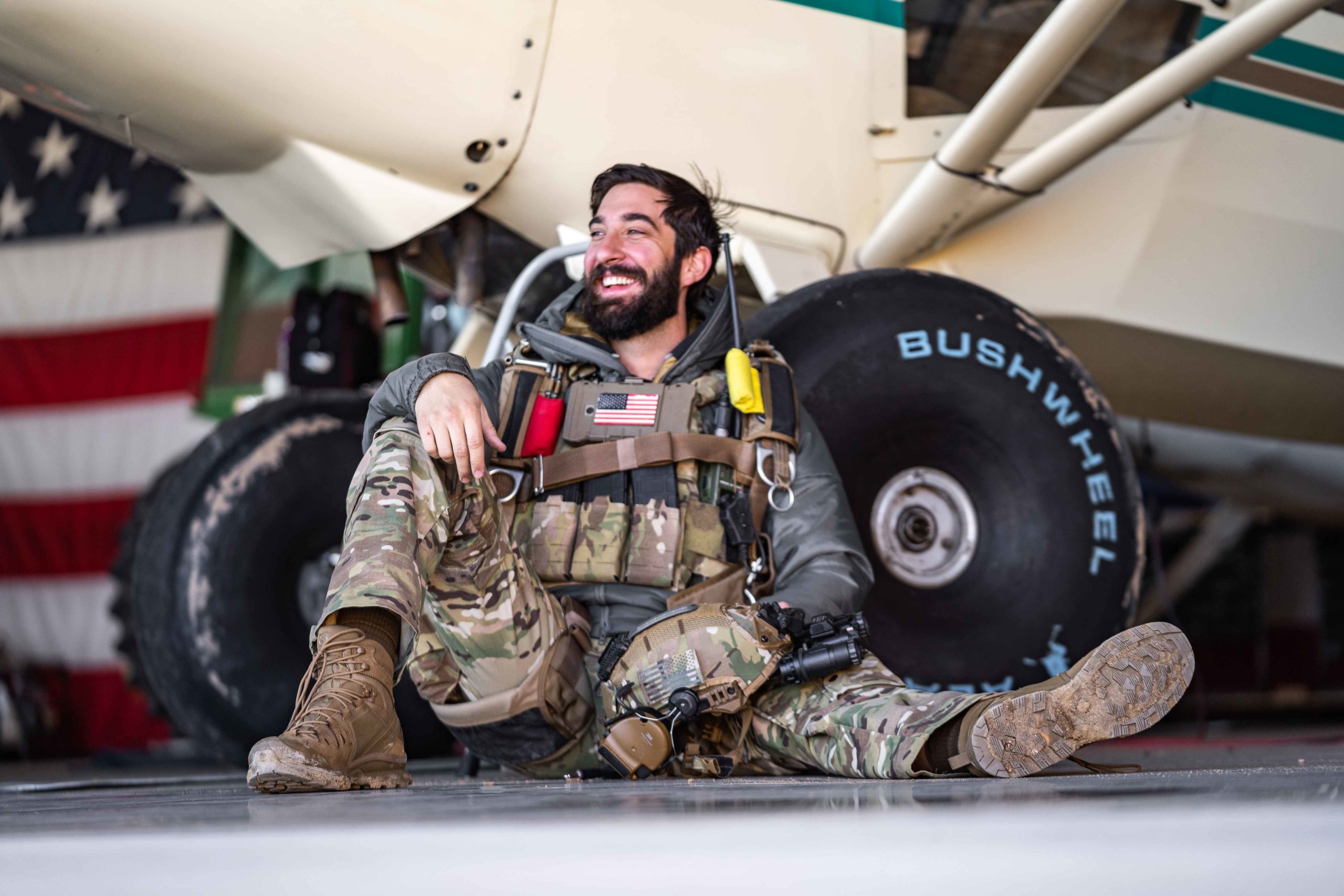 These boots also fit true-to-size. I've had plenty of boots that don't do this for me, and I end up with cramping in my feet and then have to struggle with customer service and returning the boots. Just another concern I didn't have to deal with. With is great because I had a company that once told me they wouldn't take the boots back–only 24 hours after purchase.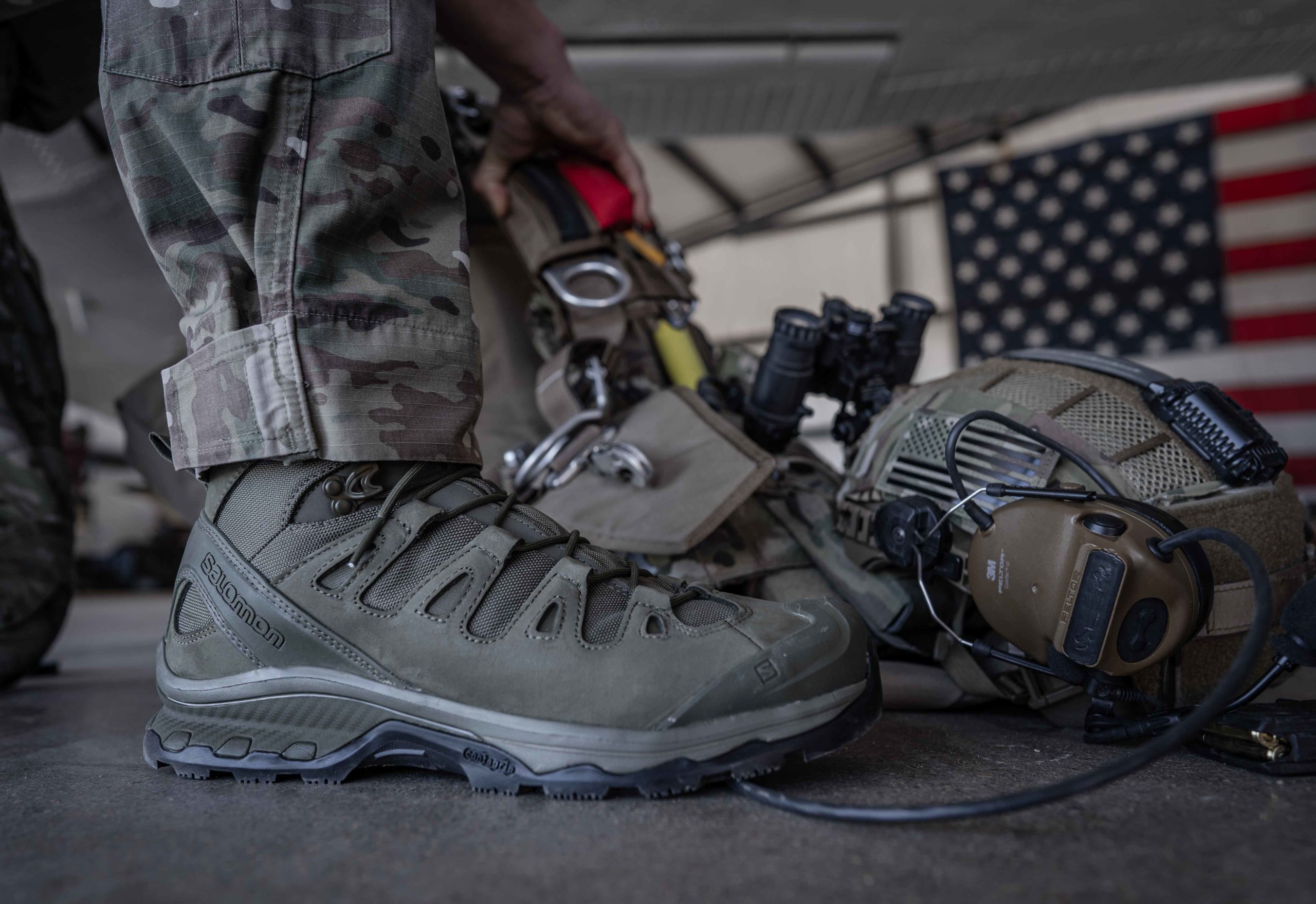 Speaking of customer service, even before dealing with Salomon on a professional level, I've had nothing but positive experiences with these fine folks.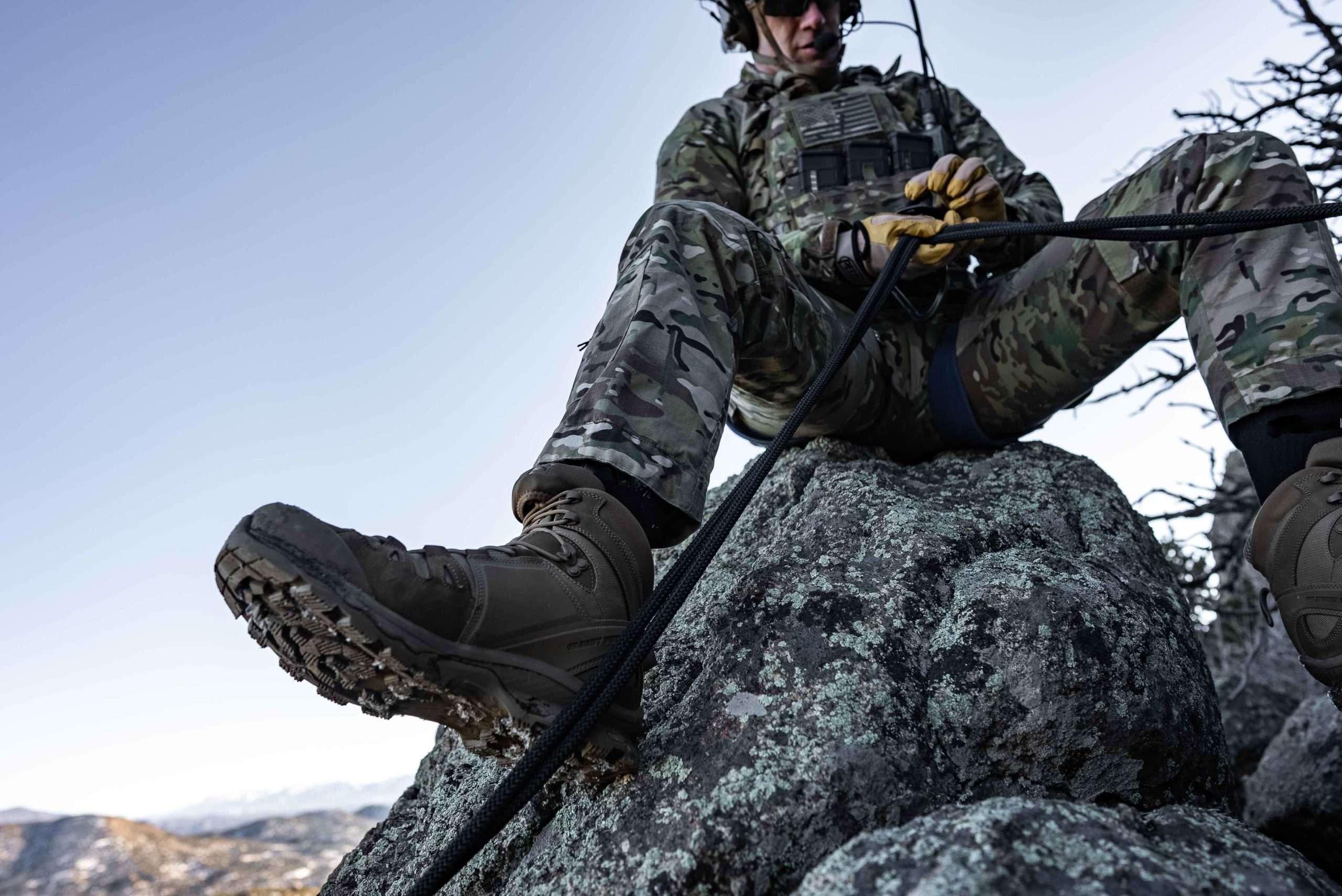 Enjoy up to 50% off Salomon running shoes, hiking boots, and trail running shoes! 
XA Forces
I own these boots in ranger green and love mine. However, there are some complaints that these boots are more on the narrow side. I should say, I do have smaller feet, so they fit perfectly for me. They are very lightweight compared to other mid-hight boots I've been issued over the years. They're also lighter weight than other hiking boots I've been in love with.
I like these boots for how comfortable they were right out of the box and how light they felt on my feet. Another plus with these is that lightweight doesn't take away from the soles of these boots. I've been issued lightweight boots before, and one common issue I've had is that they don't support the ankle well, and I can feel even the smallest rock. I have not had either of these issues with this particular boot.
Another thing I really like about this particular boot, and it might be unique to me, but I have to wear a heel lift inside of my left boot. One common issue I have is that I get a perfect fit on my right foot, but the left side leaves the top of my foot in considerable pain – no matter how loose my laces are – after walking around for a while. I have not had this issue either, and it's personally a breath of fresh air. If you wear any type of insert, you might have a similar experience.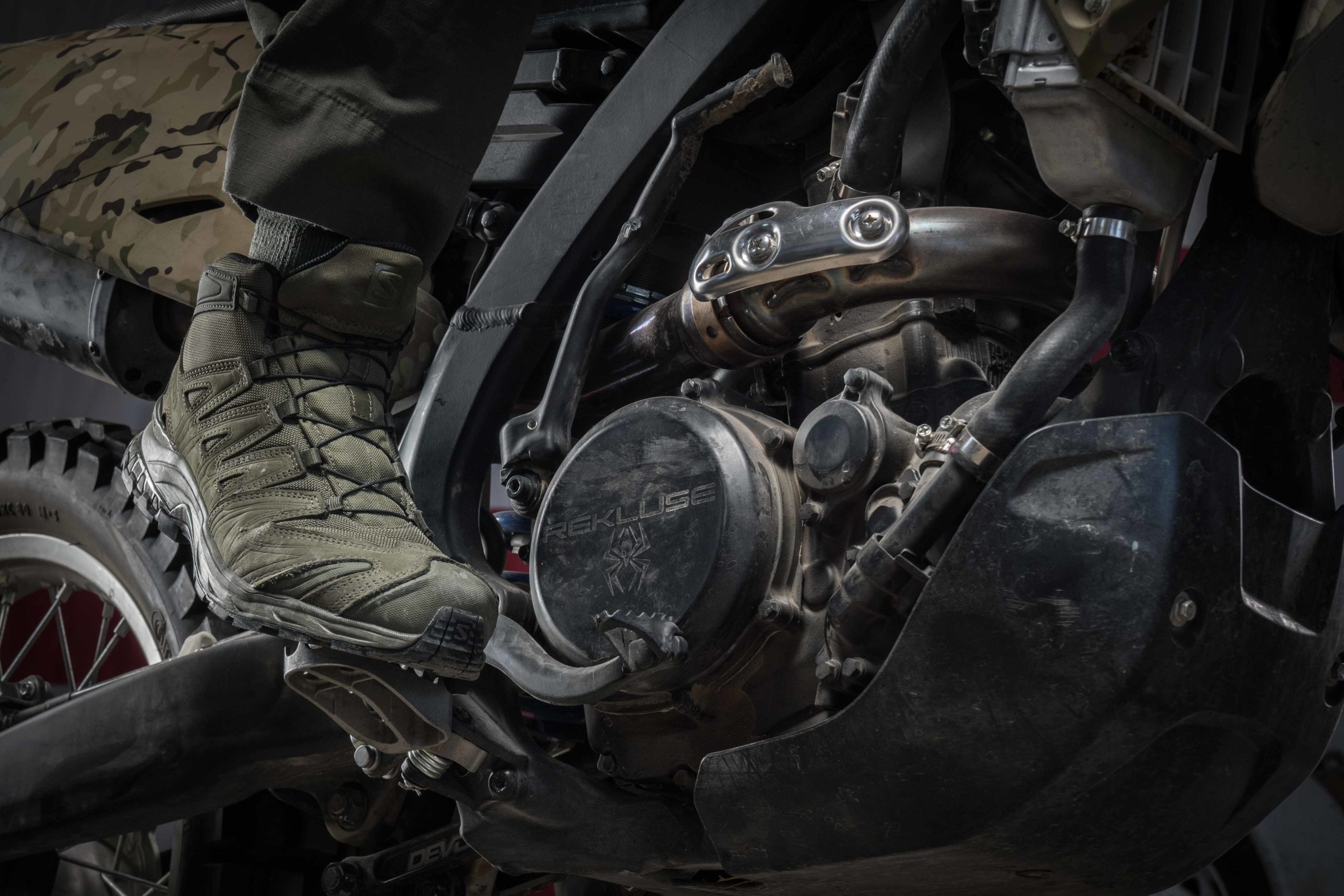 Finally, an issue I've had with other boots is that small rocks and dirt get inside. No matter how easily I step, it seems like debris gets in. I've not experienced this with the XA Forces Mid, and I am quite thankful for the materials Salomon intentionally added to help prevent this from occurring.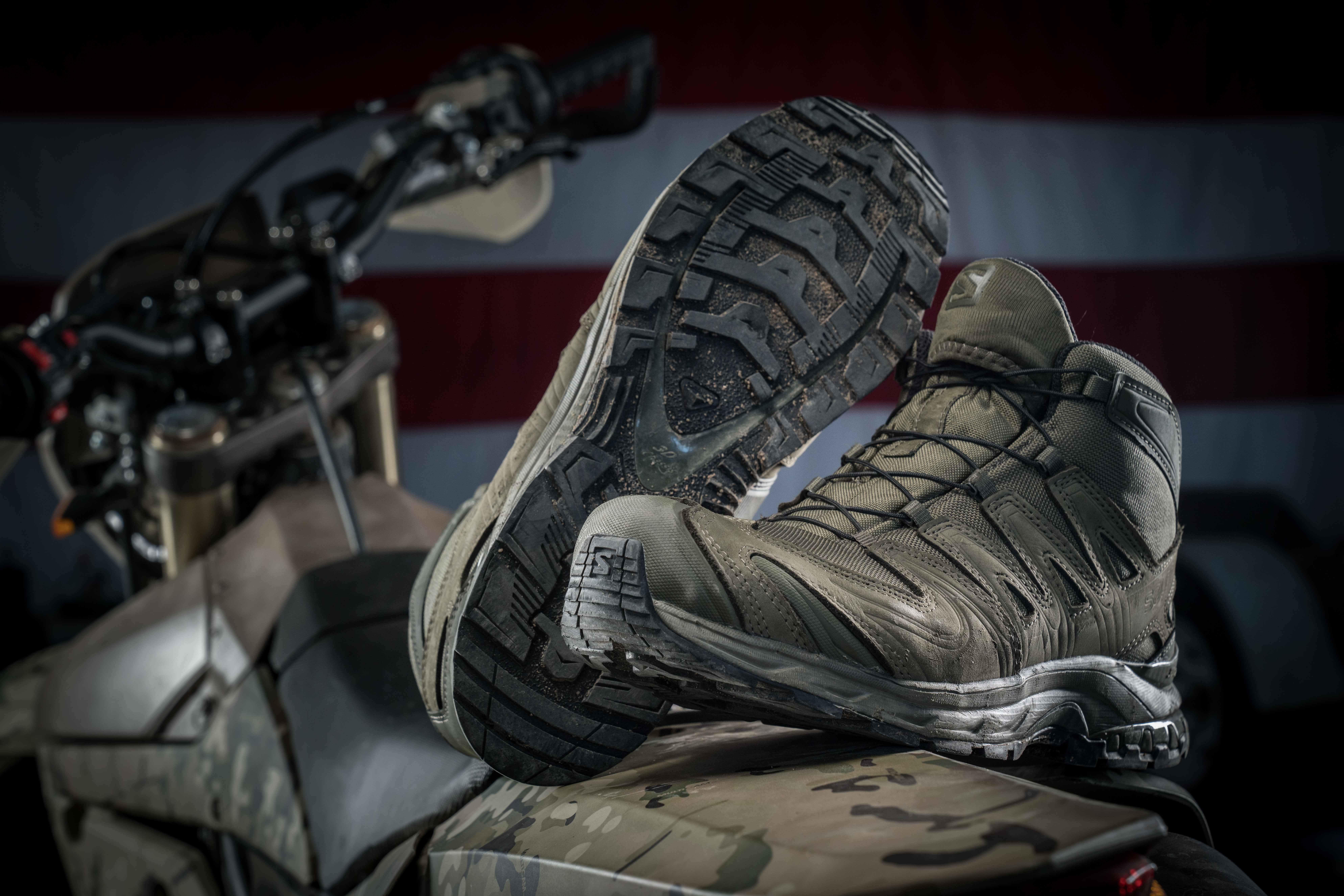 If you're looking for a cheaper boot with some of the same qualities found in the Forces collection, check out the hiking boots collection. I personally like using the Forces collection for hiking as well because I can wear these boots for both my hobby and my military duties–when I'm not writing, of course.
Interested in more from Salomon, check out salomon.com/en-us.