Primary Arms Optics has opened pre-orders for their highly anticipated SLx 3x MicroPrism optic.
SLx optics built Primary Arms' reputation for innovation, reliability, and value. All SLx optics undergo rigorous field-testing during development to best serve the user in any environment.
The SLx 3x MicroPrism is an all-new advanced optical system that combines the compact, lightweight size of a microdot with the durability and precision of a 3x magnified optic.
The Primary Arms SLx 3x MicroPrism offers 13 illumination settings with AutoLive® motion-sensing on/off technology and night vision compatibility.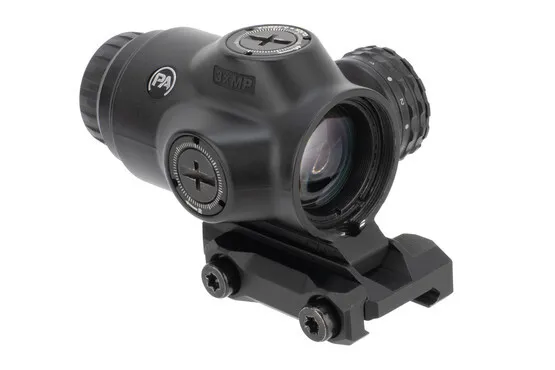 At its highest setting, the MicroPrism offers true daylight bright illumination, while the low-power sleep mode extends runtime for 'always-on' storage.
Because the Primary Arms SLx 3x MicroPrism uses an etched reticle with an adjustable diopter, the user will always have a clear, crisp reticle image, even if they have severe astigmatism.
This package also includes Primary Arms' new ruggedized mounting system with an industry-standard mini-prism footprint, guaranteeing reliability and zero retention through heavy use and adverse conditions.
Out of the box, this mount has 8 different possible mounting heights and configurations, ensuring compatibility with any rifle system.