Special Operations Command North, SOCNORTH,  acquired six Chevy Suburbans from the White House Communications Agency.
These Suburbans are to be retrofitted to serve the SOCNORTH Crisis Response Team.
Think of these as mobile communications vehicles capable of going from city streets to offroad trails. All the while maintaining communications with the President, Vice President, and other White House staff.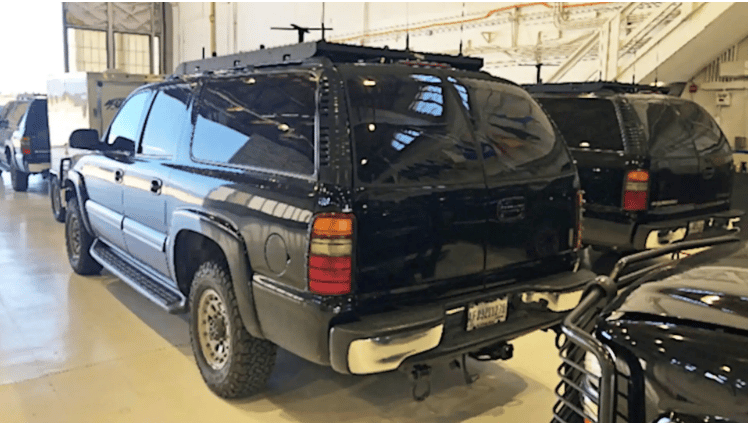 United States Special Operations units are arguably the best tactical fighting force in the world. Whether it's hostage rescue, clandestine operations, or capture-or-kill missions, the Tier 1 units of US Special Operations are the best of the best.
Being prepared is the key to their success. For these operators, it's about having the best training, the best intelligence, and the best equipment. Whether that is $40,000 GPNVG Ground Panoramic Night Vision Goggles or $80,000 modified blacked-out Chevy Suburbans.
Chevy Suburban Overland Build For Special Operations Command North
These vehicles, otherwise known as 'Roadrunners', were designed to be self-sufficient when on the road for security reasons. Very similar to how you see rigs in the overlanding community outfitted for long trips with additional onboard power, communications, fuel, and other off-road upgrades.
Special Operations Command North (SOCNORTH) acquired six modified Chevy Suburbans from the White House Communications Agency. These vehicles are outfitted for presidential communications and have the ability to run offshore power. SOCNORTH intends to use these vehicles for our Crisis Response Teams (CRT).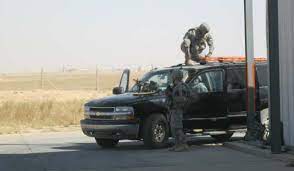 In order to do this they must be retrofitted and tested for correct power and antenna continuity.
SOCNORTH requires the retrofit of six (6) modified Chevy Suburbans to safely power and mount SOFTACS network Government Furnished Equipment (GFE) radios.
The Contractor shall furnish labor, travel, material, and tools to retrofit six (6) CRT vehicles to accept GFE communications gear including two radios and the installation of a three-enclave core system (DTECH M3-EXT Product Family) in a single rack in the rear of the vehicle and re-install empty rack for USG use. Prepare the vehicle for Crisis Response Team Vehicle (CRTV) for both power and communications for the GFE items to be installed.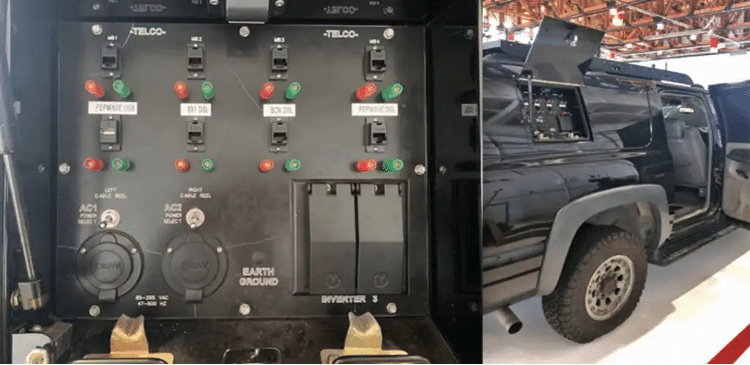 Creating My Own Self-Sufficient 'Roadrunner' Mobile Command Center
After looking at these modified Chevy Suburbans and then looking at my Trail Boss, I got to thinking. I like the clean low-vis looks of my Trail Boss. But what can I do to enhance its capabilities without hanging a bunch of gear off the outside of it?
Like having my own secret service mobile command center. I've kind of already started down that road to be honest. We've installed the Decked truck bed storage system which can be outfitted to carry just about anything.
Shortly after installing the Decked Drawer System, I had an ARE Overland cap installed.
For mobile comms, I've got a Midland radio and most recently added the WeBoost Drive Sleek overlanding cell phone booster kit. I'm working on installing auxiliary power in the bed of the truck using the Genesis Offroad 12v outlet wiring kit.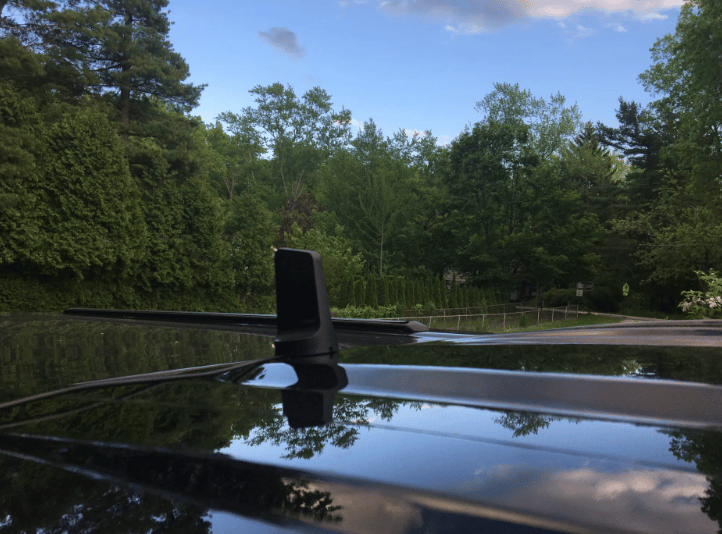 The Trail Boss comes stock with a 2″ block lift, 32″ Goodyear Duratrac tires, Rancho monotube shocks, and a G80 self-engaging rear differential locker.
My next project is adding the capability of extending my range with additional onboard fuel.
Stay tuned for further upgrades to the Chevy Trail Boss as I continue to make it more self-sufficient.
Conclusion
I never really thought of a Chevy Suburban being an option for these roles or anything related to overlanding or off-road use.
That was until I met up with Michigan Overland for a weekend overlanding adventure covering over 100 miles of trails.
The lead vehicle was a stock Chevy Suburban. Needless to say, I was impressed to see how well it navigated the trails, rocks, and other terrain.
*This article was originally published on The Gear Bunker
---
Stay Tuned to the RE Factor Tactical Blog and be part of this all VETERAN-run website. Be sure to follow us on Facebook, Instagram, and LinkedIn for exclusive content and deals.
Check out our DAILY DEALS page for industry deals and discounts.
Visit our Amazon Influencer Page for more products we recommend: https://www.amazon.com/shop/refactortactical