For many of our military members who took part in the War on Terror know, one of the biggest sources of injury was head trauma resulting from nearby explosions, sustained firefights, and any other blunt type trauma to the head.
Add to that countless hours of patrols and movements to the objective with helmets loaded out with comms gear, night vision, and counter-balance weights that will leave you with headaches and a sore neck.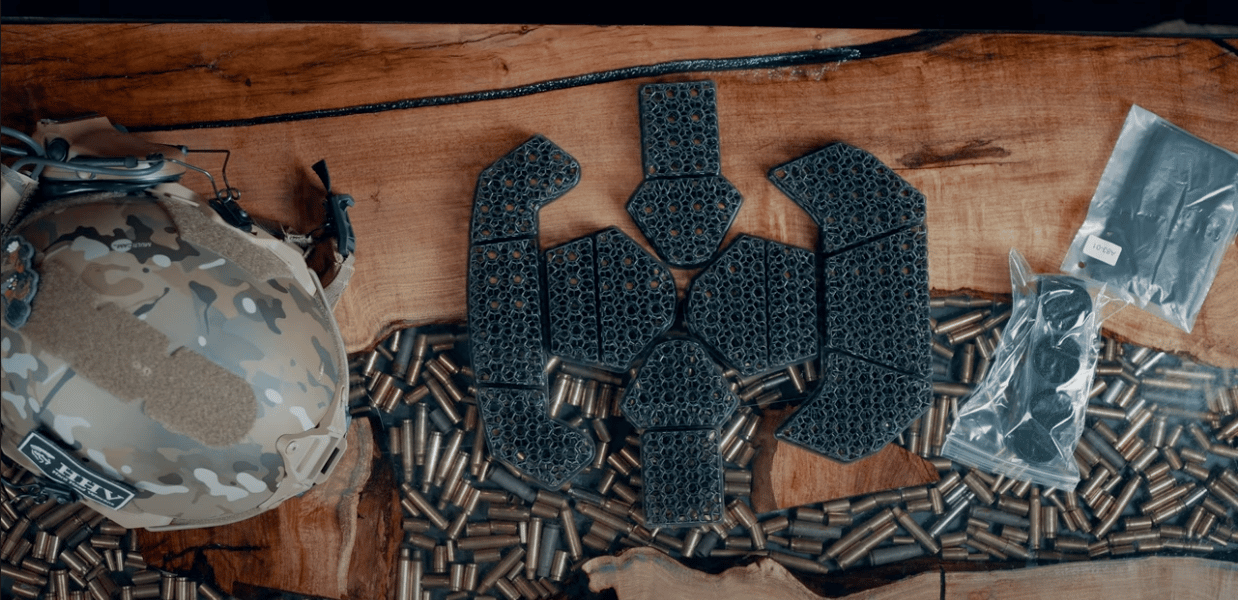 Hard Head Veterans has introduced a forward-thinking solution to this problem. Enter the Micro Lattice helmet pads.
By using 3D printing, they have mitigated high costs seen in other brands all while keeping the solution as reliable as the helmets themselves.
Advanced 3D Printing Technology Meets Helmet Pads
The Hard Head Veterans Micro Lattice helmet pads were developed in partnership with 3D printing company Carbon, using its proprietary Carbon Digital Light Synthesis process.
Carbon DLS is a breakthrough resin-based 3D printing process that uses digital light projection, oxygen-permeable optics, and engineering-grade materials to produce polymeric parts with exceptional mechanical properties.
The revolutionary new manufacturing technique reduces costs and improves precision, creating materials that are exceptionally light, better at absorbing impacts, and less wasteful to produce.
The new pads are more durable through multiple impacts and perform well in extreme temperatures. They also provide greater airflow and comfort, a big plus for anyone who has worn a ballistic helmet for an extended period.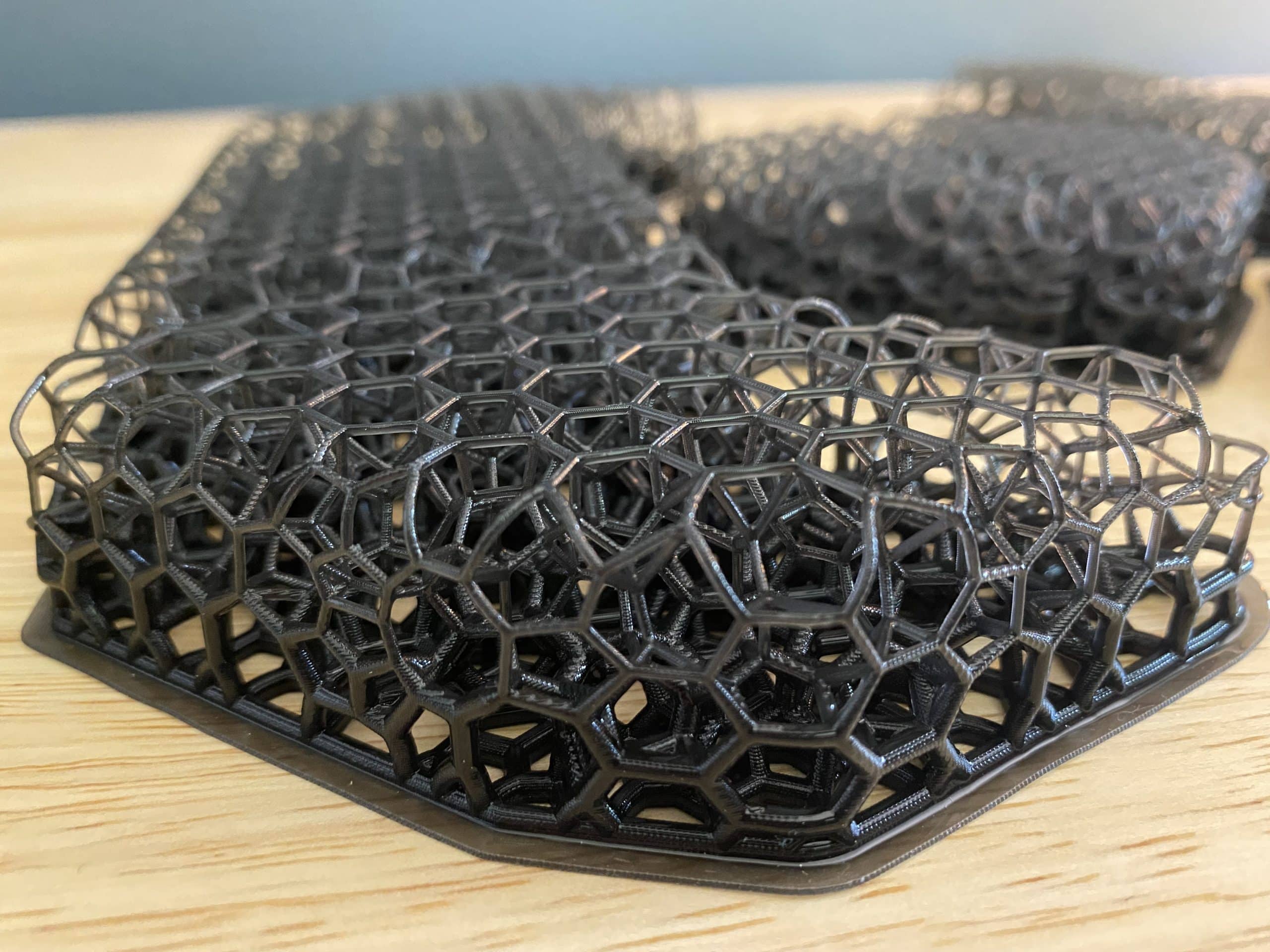 "Nothing like this technology currently exists in tactical helmet pads," said Kit Dumph, Marketing Director, Hard Head Veterans. "It's a tremendous innovation that can help reduce head injuries and keep wearers cooler and more comfortable. The revolutionary 3D printing process is making ballistic helmet pads more affordable and accessible to those who need it most, and the future of this technology is even more exciting."
HHV Microlattice helmet pads feature carefully designed microscopic structures with unusual properties, moving helmet technology from imagination to production. In fact, a microlattice recently developed by Boeing now holds the record for the lightest structural material ever made.
At the heart of Carbon DLS is a process called continuous liquid interface production (CLIP). CLIP reduces the expense of 3D printing significantly, making it possible for more companies to create microlattice-based materials.
The resulting helmet pads make impacts to the head far less intense, and possible injuries less severe.
Micro Lattice Tactical Helmet Pads Enhance Impact protection and Comfort
Reduced impacts and discomfort give microlattice helmet padding an edge as a new tactical helmet technology. During a collision, helmets protect in two primary ways.
Preventing penetration of the scalp and skull
Distributing the blunt force impact to make other head injuries less severe
To accomplish the second objective of distributing the blunt force impact, most tactical and military helmets are lined with impact-absorbing pads. Up until now, foam has been the material of choice. Foam has made helmet padding inexpensive and relatively effective. Moreover, the offerings have evolved dramatically over the years. Combinations of materials (such as those seen in our current military helmet technology) effectively and comfortably resist impacts.
Many helmet pads are designed with materials that are still too stiff; a problem that can make impacts that affect the brain far worse. Concussions remain difficult to prevent and detect. And on the battlefield, concussions from detonating improvised explosive devices can still cause lasting injuries even through state-of-the-art helmets.
In the past few years, scientists have developed an alternative option made with elastic microlattice materials. This technology is only getting started and has the potential to be as much as ten times more effective at absorbing the energy of impacts than foam helmet pads. Hard Head Veterans' microlattice pads underwent a series of tests at National technical Systems labs to assess their performance. Here are the results.
The helmets with microlattice pads passed 14 blunt impact tests — 2 hits each at the front, back, left side, right side, left nape, and right nape of the helmet. More importantly, the measured peak acceleration of the impacts on a helmet with microlattice pads averaged only 8 G vs. 63.5 G for standard pads. That's a 21.7% improvement.
To test backface deformation, a helmet with microlattice pads was placed on top of a dummy clayform head and shot with 9mm rounds at the crown, right side, left side, front, and back of the helmet. The average "backface signature" (how far the helmet deformed into the clayform) was only 4.41 mm, a 66.7% improvement over the 13.2 mm average of a helmet using standard pads.
The HHV microlattice helmet pads are a big improvement in ballistic helmet technology. A report recently produced under a Department of Defense contract recommends exploring the use of microlattice helmet pads in advanced combat helmets (ACHs).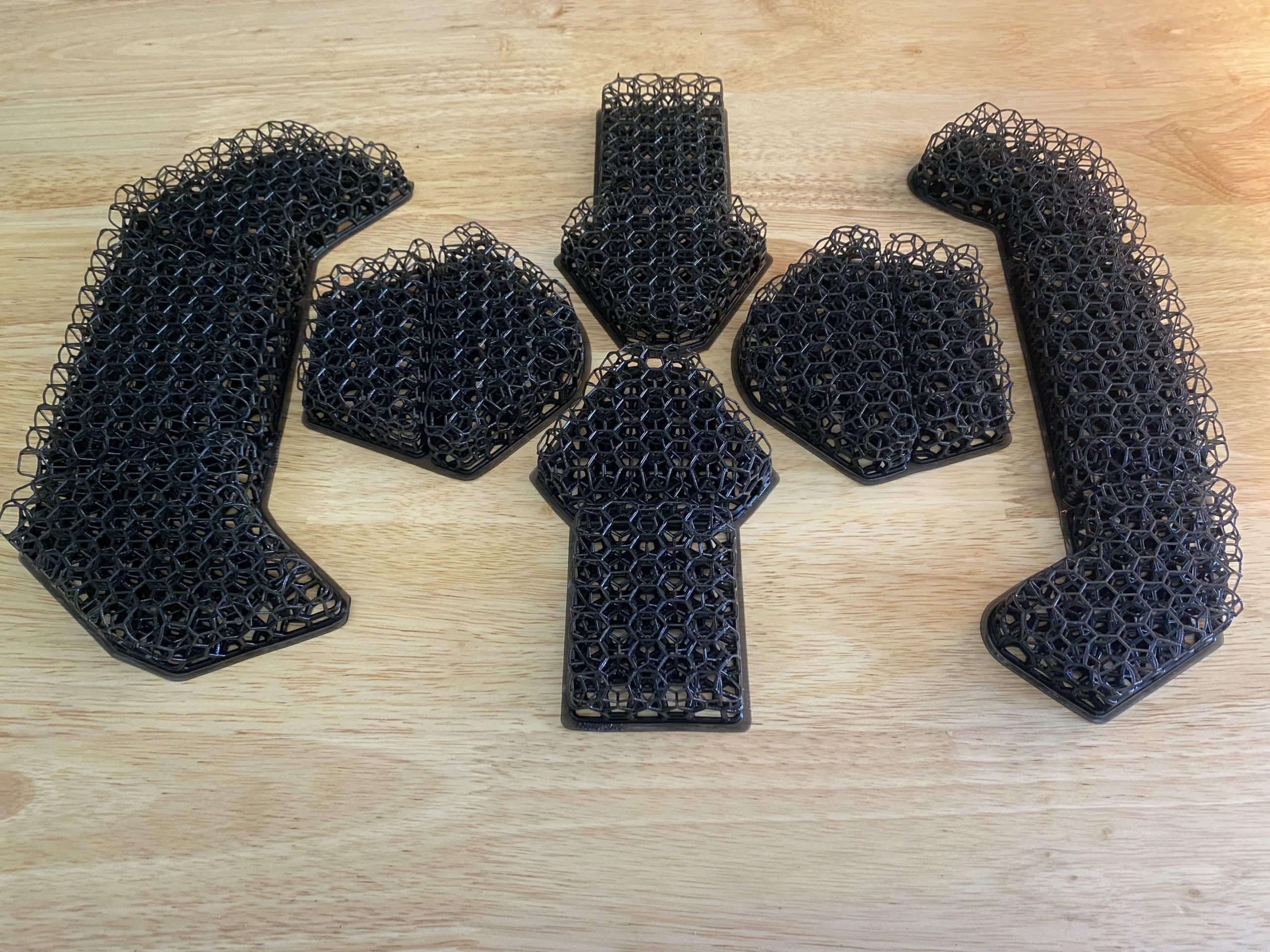 Advantages of the HHV Micro Lattice Helmet Pads
Up to a 66% decrease in ballistic transient deformation (BTD), also known as backface deformation (BFD). BTD/BFD happens when a helmet stops bullet penetration, but the helmet deforms inward, potentially injuring the head.
Up to a 21.7% decrease in blunt impact acceleration. The pads slow the acceleration of forces transmitted through the helmet and padding to the head.
Greater airflow around the head, keeping helmets an average of 14° (F) cooler.
Quick-drying helmet pads wrap evenly around the head and absorb no water or sweat, making them easier to clean and positively buoyant.
How To Install Micro Lattice Helmet Pads
In the following video, Matt from Hard Head Veterans gives you a step-by-step process on properly installing the new Micro Lattice helmet pads.
Installing the new helmet pads take less than 5 minutes and the comfort you feel when you first put the helmet back on is a night and day difference from the traditional foam pads, not to mention the airflow you feel when outside. Compared to the original helmet pads, these micro lattice pads are where its at. The included headband is to keep your forehead from looking like a micro lattice pattern and spare you the mocking of your teammates.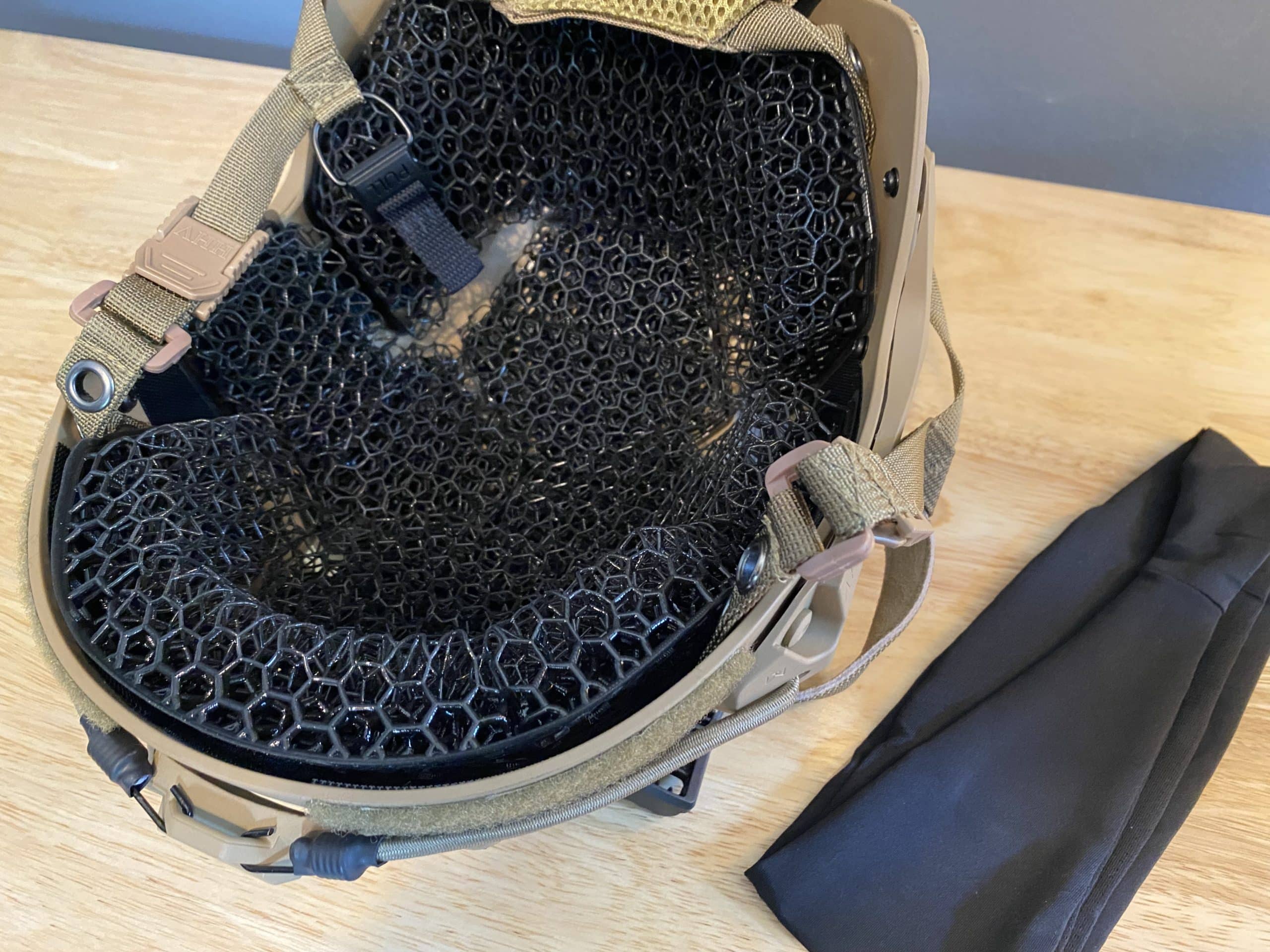 Conclusion
The micro lattice helmet pads developed by Hard Head Veterans and Carbon are a tremendous innovation that can reduce head injuries and keep the wearers cooler and more comfortable.
Hard Head Veterans is already working on more improvements for the next generation of microlattice helmet pads. And we expect to see even better results as they further adapt the design and implement material advances with Carbon.
---
Stay Tuned to the RE Factor Tactical Blog and be part of this all VETERAN-run website. Be sure to follow us on Facebook, Instagram, and LinkedIn for exclusive content and deals.
Check out our DAILY DEALS page for industry deals and discounts.
Visit our Amazon Influencer Page for more products we recommend: https://www.amazon.com/shop/refactortactical