The 300 Blackout is a multi-purpose, intermediate-powered rifle cartridge developed by Advanced Armament Company to exceed the ballistic performance of 5.56, especially when used in SBR rifles and AR pistols.
The 300 blackout cartridge was designed to be a replacement for the MP5SD platform. The replacement had to have more power, the same or less sound level when suppressed, and have compatibility with AR-15 platforms.
The Maxim Defense PDX chambered in 300 blackout does just that.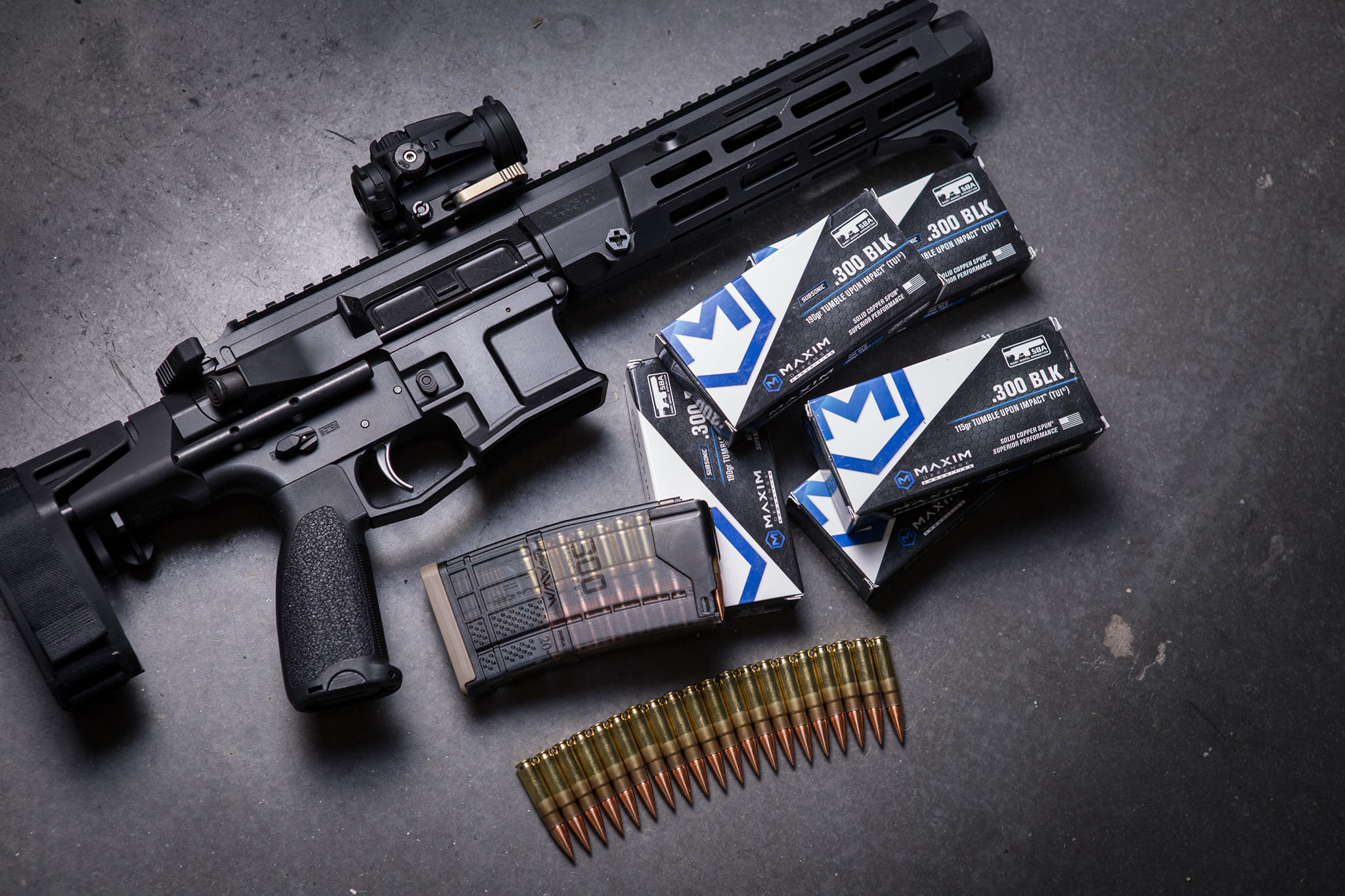 Best 300 Blackout AR Pistol | Maxim Defense MD-1505
The Maxim Defense 1505 is designed to handle everything from the fierce demands of Tier 1 military units to the American citizen needing a reliable weapon for home defense at a more affordable price point.
The MD-1505 dominates CQB encounters and achieves maximum terminal ballistics on target. At just 18.6" in overall length, the MD-1505 300 Blackout AR pistol delivers groundbreaking power and performance in a subcompact platform.
At the heart of the MD-1505 is the Maxim SCW brace system. This patent-pending system cuts down the length of the stock to just 4" allowing you to conceal it in almost any bag.
The MD-1505 is also equipped with the Maxim HATEBRAKE muzzle booster. This significantly reduces recoil, decreases the flash signature, pushes gasses and concussion waves away from the shooter, and improves overall performance in short barrel pistols and rifles.
MD-1505 Features
MOA accurate
Free-floating Maxim Slimline handguard
SCW brace
ALG Combat Trigger
Increased reliability due to the HATEBRAKE
Optimized for low flash signature
Ambidextrous mag release
Ambidextrous select-fire