Most tactical walls on the market have a slatted design that requires you to use specific accessories in order to display firearms and other tools of the trade.
The new Lockdown SECUREWALL not only accepts Lockdown branded accessories but the standard pegboard hooks.
Installation of the SECUREWALL is as simple as it gets. Each of the small slots in the panels is designed to allow screws to be drilled in, so you're not restricted to set mounting points which can sometimes cause problems depending on where your wall studs are located.
This design allows you to mount the panels where you want and secure them to wall studs no matter where they are located behind the panels.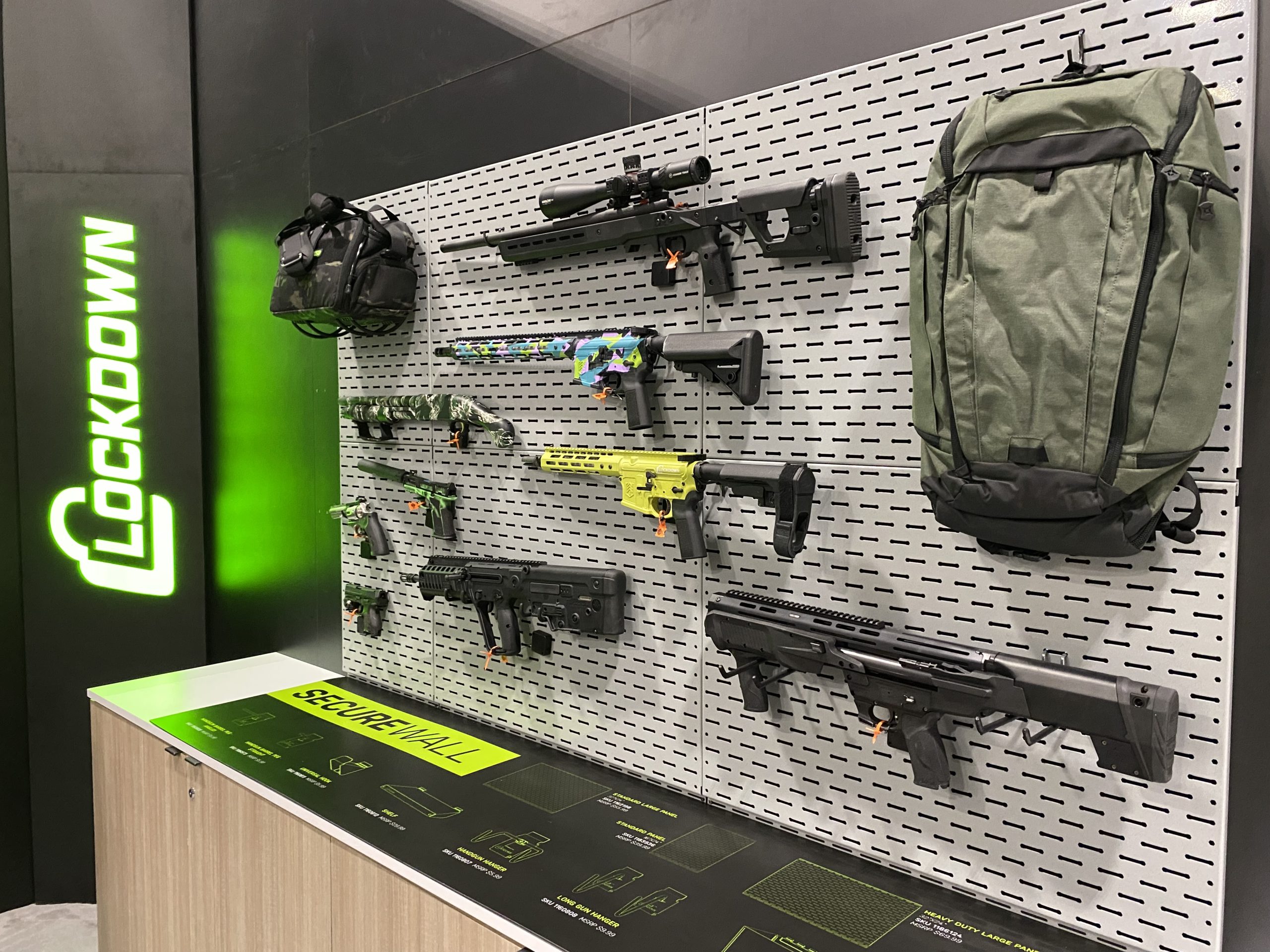 From Lockdown
Transform any wall into a custom firearm display with standard and heavy-duty Lockdown SECUREWALL panels designed to adapt to any space. Display firearms across your wall with Lockdown Standard panels or pack gear and ammo cans from top to bottom with Lockdown Heavy Duty panel options. Outfitted with a unique stamped pattern, panels are compatible with a wide variety of Lockdown accessories and universal peg attachments. Enhance, admire, and organize your collection with Lockdown's innovative and modern way of storing firearms and gear.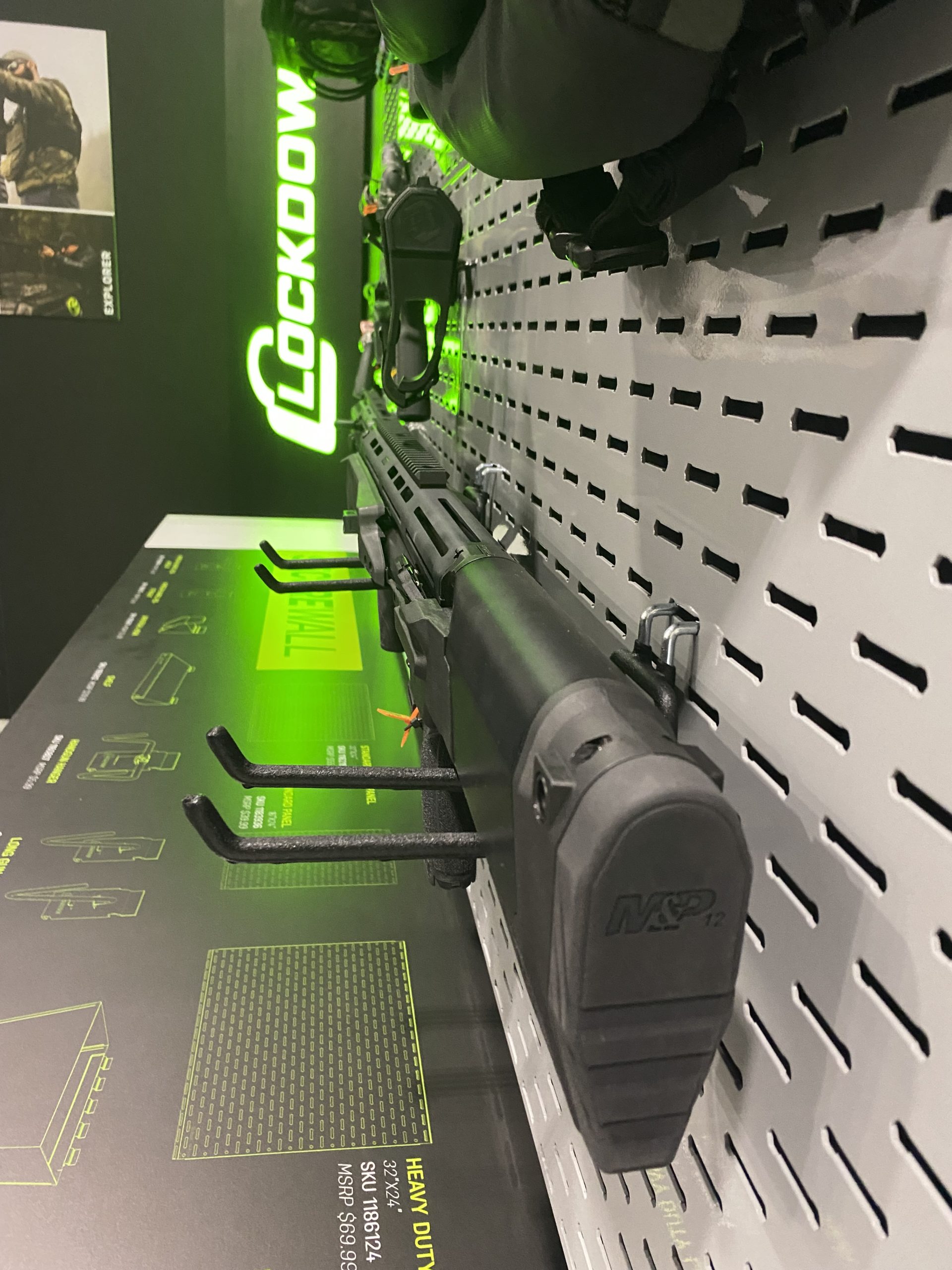 Lockdown SECUREWALL Features
Available in large and half sizes
Available in standard or heavy-duty
Easy to install
Powder-coated stainless steel construction
Works with existing Lockdown accessories and standard pegboard hooks
Available Summer 2022
---
Stay Tuned to the RE Factor Tactical Blog and be part of this all VETERAN-run website. Be sure to follow us on Facebook, Instagram, and LinkedIn for exclusive content and deals.
Check out our DAILY DEALS page for industry deals and discounts.
Visit our Amazon Influencer Page for more products we recommend: https://www.amazon.com/shop/refactortactical