The AR-15 has become quite popular in recent years for home defense.
It's America's most popular rifle, and it's easy to see why someone would choose an AR-15 for home defense.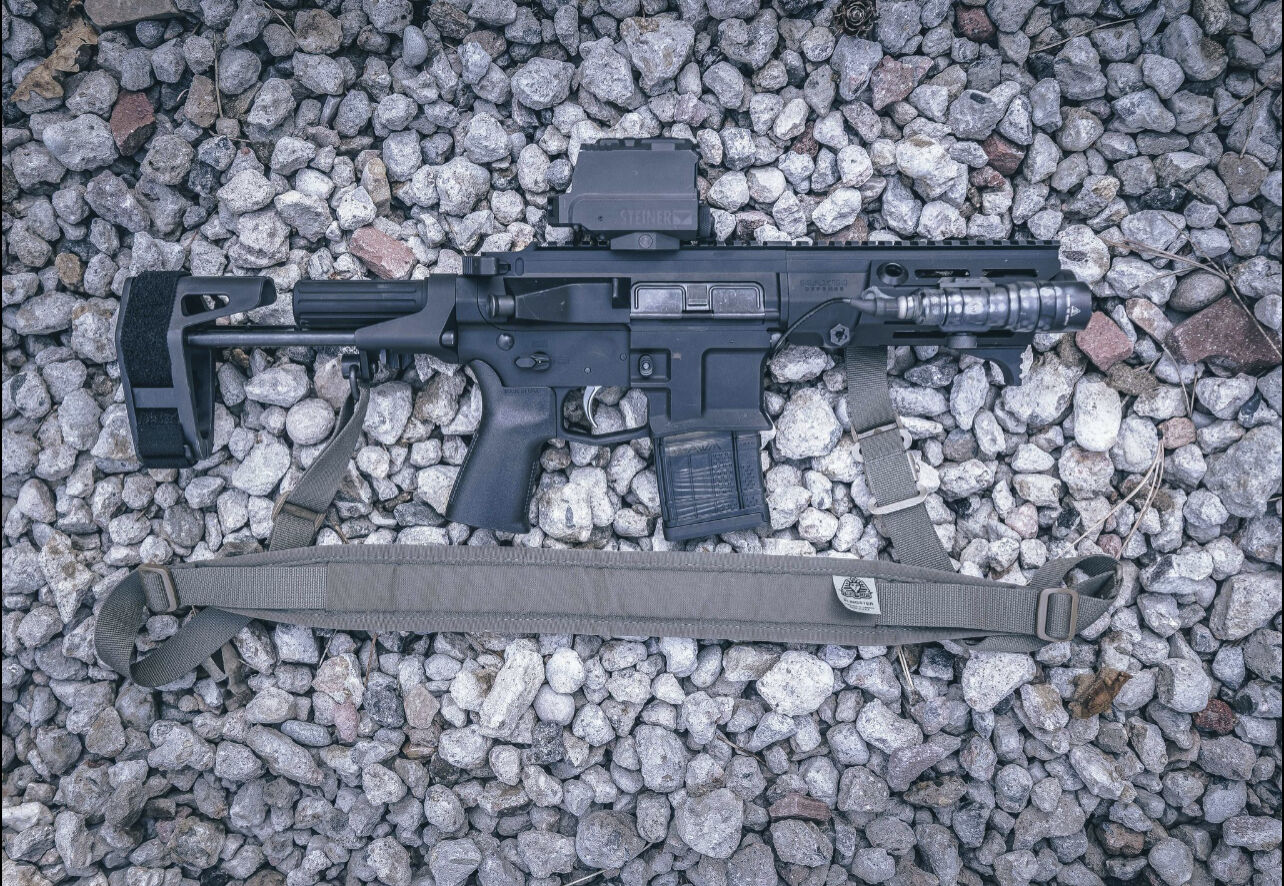 Choosing An AR-15 for Home Defense
Before we dive into how to set up an AR-15 for home defense, let's talk a little about the platform itself.
Why would someone choose an AR-15 for home defense over another platform?
First, the AR-15 rifle is a lightweight, low-recoiling, accurate, and reliable firearm.
Second, they fire a commonly available cartridge that's been proven by decades of use.
Finally, the AR-15 gives you a very modular platform that makes it easy to personalize your style and purpose of the weapon. In the case of this article, home defense.
Related Article – Best AR Pistol To Defend Your Home With
Maxim Defense PDX
The Maxim Defense PDX dominates CQB encounters and achieves maximum terminal ballistics on target within confined spaces. At just 18.75" in overall length, the PDX delivers groundbreaking power and performance in a subcompact platform.
At the heart of the award-winning PDX is the Maxim SCW stock system. This patent-pending system cuts down the length of the stock to just 4" allowing you to conceal it almost anywhere inside your home.
The Maxim Defense PDX is also equipped with the Maxim HATEBRAKE muzzle booster. This significantly reduces recoil, decreases the flash signature, pushes gasses and concussion waves away from the shooter, and improves overall performance in short barrel pistols and rifles.
The above reasons are why the Maxim Defense PDX excels as a home defense firearm. Yes, you're going to pay a little more, but when your life is potentially on the line, you want a platform you can depend on 100% of the time.