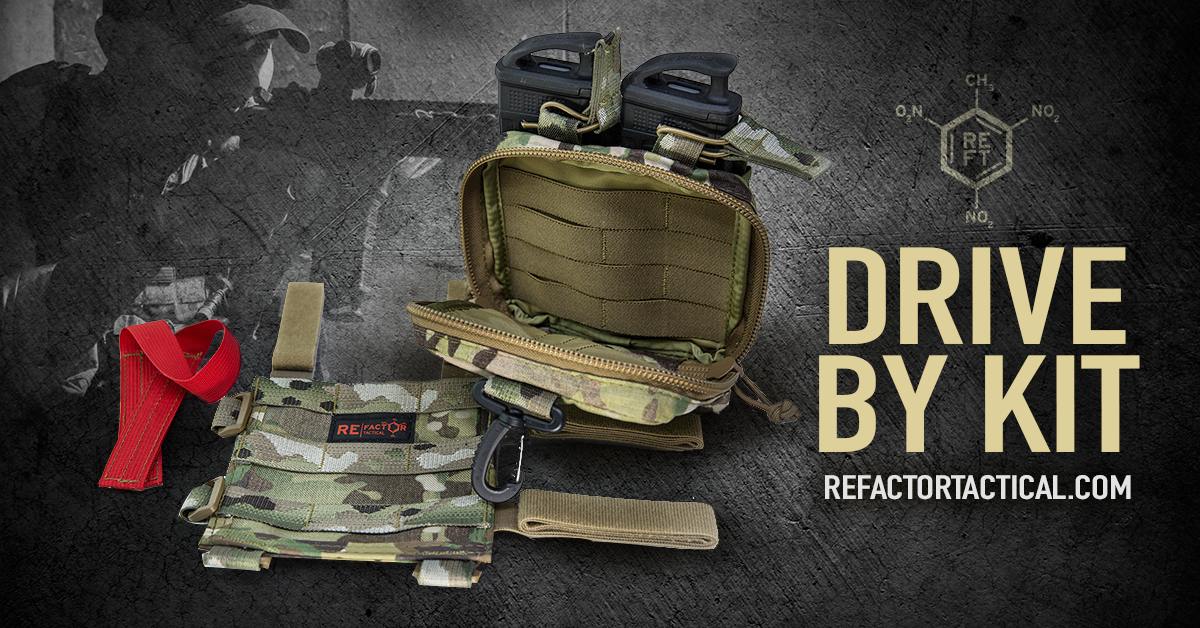 I recently had my first experience flying with checked firearms, and I thought I'd share what I learned for those who may be starting to travel with their guns for business or pleasure.  First, let's start with what the TSA says:
"You may transport unloaded firearms in a locked hard-sided container as checked baggage only. Declare the firearm and ammunition to the airline when checking your bag at the ticket counter. The container must completely secure the firearm from being accessed. Locked cases that can be easily opened are not permitted. Be aware that the container the firearm was in when purchased may not adequately secure the firearm when it is transported in checked baggage."  (TSA website)
Now, each airline has slightly different methods of how they execute the TSA policy, so definitely check up on the individual airlines.  Here is Delta, Southwest, American, and United.  Firearms are usually lumped into "Sports Equipment," so you may have to scroll down to find it.  I flew American Airlines out of Norfolk, which is a huge military town that probably sees guns constantly flying, so my experience was quite comfortable.
10 Reasons to get Travel Insurance
I packed my pistols inside a Stack-On metal gun safe.  Technically it was probably a lot of overkill, but I also wanted a safe to keep the weapons in my hotel room once I arrive in New Hampshire.  The standard is simply a locked, hard-sided case.  I would recommend using a case that can accept a massive lock, not just a TSA lock, mostly because TSA locks are flimsy and specifically designed to be opened by a readily available master key.  Upon arriving at the ticket counter, I declared my firearms to the ticket agent, who asked me a few questions regarding whether the guns were unloaded, whether I had any ammunition, and whether the ammunition was packed or loose.  In this case, I wasn't flying with ammunition, as the course was providing it, but if you are, please keep in mind that ammunition cannot be loose in your luggage (they prefer original packaging), and there may be limits on how much ammunition you can carry.
Sign up for more info on tips on gun ownership

I had to sign a statement that my firearms were unloaded, then take my bags to the TSA screening point.  I declared my firearms to the screener and waited while they ran my bags through the scanner.  Once they gave me the thumbs up, I headed to my plane.  Honestly, the process itself was pretty simple.  The most stressful part of checking in was the insane overweight baggage fees (note to self, bring two bags next time).  I've heard stories of people having their tickets marked with codes denoting firearms, but after examining my tickets, the only unique code I see is the TSA Pre-Check (sign up for it if you haven't), so I can't find any evidence of that.  What I did get, however, was a big red "Special Handling" tag.  According to American, that tag denotes an item of value or particular fragility.  The intention is to keep baggage handlers from putting the bag on the carousel, requiring you to go to the baggage office to show identification for pick-up.  So while it doesn't expressly identify a gun, it does tell everyone in the b
ack room there's good stuff in there.  There was a theft ring in Norfolk International Airport a few years back that specifically targeted red-tagged items, so to me, it is a bit of a concern.  They also didn't tell me that I would have to pick it up at the baggage office, so I wasted time at the carousel before heading to the office after the carousel stopped.
Hope this was useful.  Don't let worries about flying with your guns keep you from attending that course, going on that hunt, or even just taking your carry gun with you when you travel (providing it's legal where you are going).  As with anything, have a plan, especially for extra check-in time, and know the rules.  Good luck and safe flying!
Flying with Firearms in NY
If you're planning to fly out of any New York airport, TSA says you should have the firearm unloaded and locked in a hard case. Loose bullets are not authorized, even a single stray round will get you in trouble. Your rounds should be in their original packaging—full or partially filled packaging—and then placed beside your unloaded firearm inside of the hardened case, though they can be in a separate case. Once this is done, ensure you lock the case and declare it at the airport. You cannot place it in a carry-on bag, but checked bags are acceptable if the above steps are taken. Do not under any circumstances take it to your checkpoint because you won't be able to get on the place with your weapon, even if you have a carry permit.
Flying with Firearms in CA
You might think that flying through places like CA, where gun laws are strict would come with more regulations. However, all airline policies abide by TSA standards. In all cases, your weapon should be locked in a hard case. And you'll have to provide TSA with a lock code or key if they request it. In regards to ammo, you can't exceed anything over .a 75 caliber. Shotgun shells of any gauge are authorized for flight travel according to TSA.
Marines Sky Penis Penetrates Salton Sea
Flying with Firearms in Washington D.C.
If you're flying from an airport in D.C. the same TSA regulations apply here as in any other state. You can carry your ammo in the same case as your unloaded firearm, but it is not a requirement. According to TSA's website, "Firearm magazines and ammunition clips, whether loaded or empty, must be securely boxed or included within a hard-sided case containing an unloaded firearm."
About the author
Joel is a 12 year veteran of the US Coast Guard, where he has served in various units including the International Training Division and Maritime Security Response Team. He has held qualifications including Deployable Team Leader/Instructor, Direct Action Section Team Leader, and Precision Marksman – Observer. He has deployed/instructed on five continents and served in quick reaction force roles for multiple National Special Security Events in the US. He is the owner of Hybrid Defensive Strategies, LLC in Chesapeake, VA, and can be contacted on Facebook and Instagram. Any opinions expressed here are solely those of the author and do not necessarily reflect the views of the US Coast Guard or the US Government.