There is no doubt that the Ruger 10/22 is a good rifle out of the box with all factory components.  Ruger has a reputation for building a dependable, durable, and accurate rifle ready to shoot straight from the factory.  Because of its popularity and reputation, the Ruger 10/22 has created one of the largest aftermarket parts industries of any rifle.
One of the top benefits of owning a Ruger 10/22 is the fact that you can customize it without going broke. This alone makes the 10/22 rifle an excellent choice for those looking to tinker with their gun or get into the skill of gunsmithing.
With so many upgrades available for the 10/22, most owners overlook one of the most important components of their Ruger 10/22; the barrel. Ruger puts a decent barrel on their factory 10/22 rifles, however, If you want to push the accuracy and performance, you must consider upgrading the barrel.
Known for their phenomenal rifle and pistol barrels, Faxon Firearms has stepped into the Ruger 10/22 game in a big way.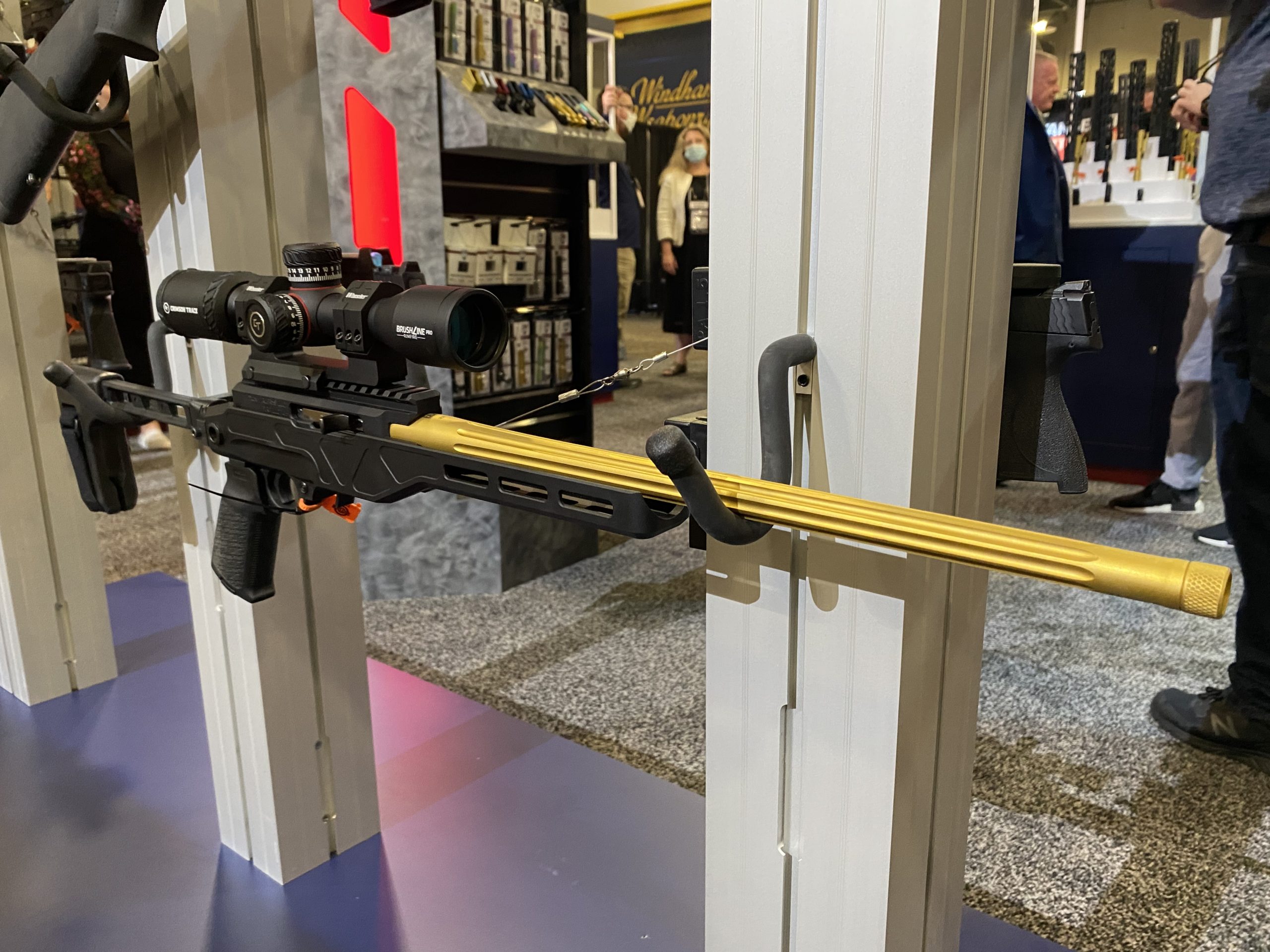 From Faxon Firearms
Faxon believes that firearms bring people together and create generational memories. Faxon Firearms looks to expand on this legacy with the Faxon Rimfire line.
Faxon Rimfire Barrels are made from 416-R stainless steel, given 6 groove rifling at a 1:16 twist, and a Recessed Target Crown. Barrels are Magnetic Particle Inspected and are finished in either Salt Bath Nitride or PVD. Both Tapered and Bull Barrel options are available.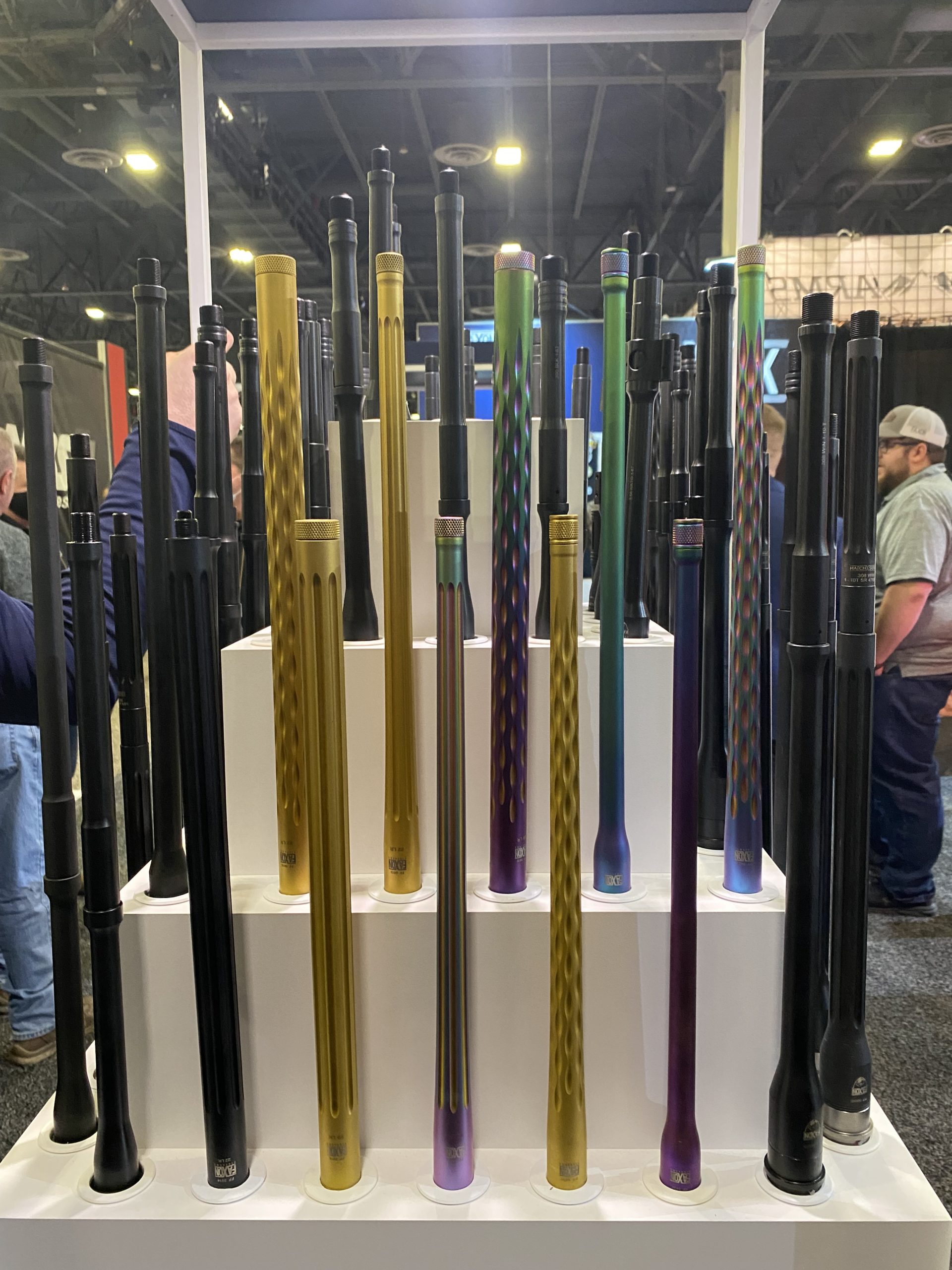 Faxon Rimfire Ruger 10/22 Barrel Specs
Barrel Caliber: .22 LR
Barrel Chamber: .22 LR Sporting
Barrel Profile: Flame Fluted
Barrel Material: 416-R Stainless
Barrel Weight: 1.0 to 1.4 lbs
Barrel Length: 16"
Barrel Twist: 1:16
Barrel Finish: Salt Bath Nitride
Rifling: 6 Groove
Target Crown: Recessed
Compatibility: 10/22, non-takedown
Faxon Rimfire Ruger 10/22 barrels offer weight savings to typical factory barrels for the 10/22.
New "Shorty" 10/22 barrels (6.0", 8.5", and 10.5")
The Faxon Firearms Rimfire line now has three new short barrel offerings for the Ruger 10/22 platform. These new "shorty" barrels all have fluted designs, threaded muzzles, and are all made from 416R stainless steel.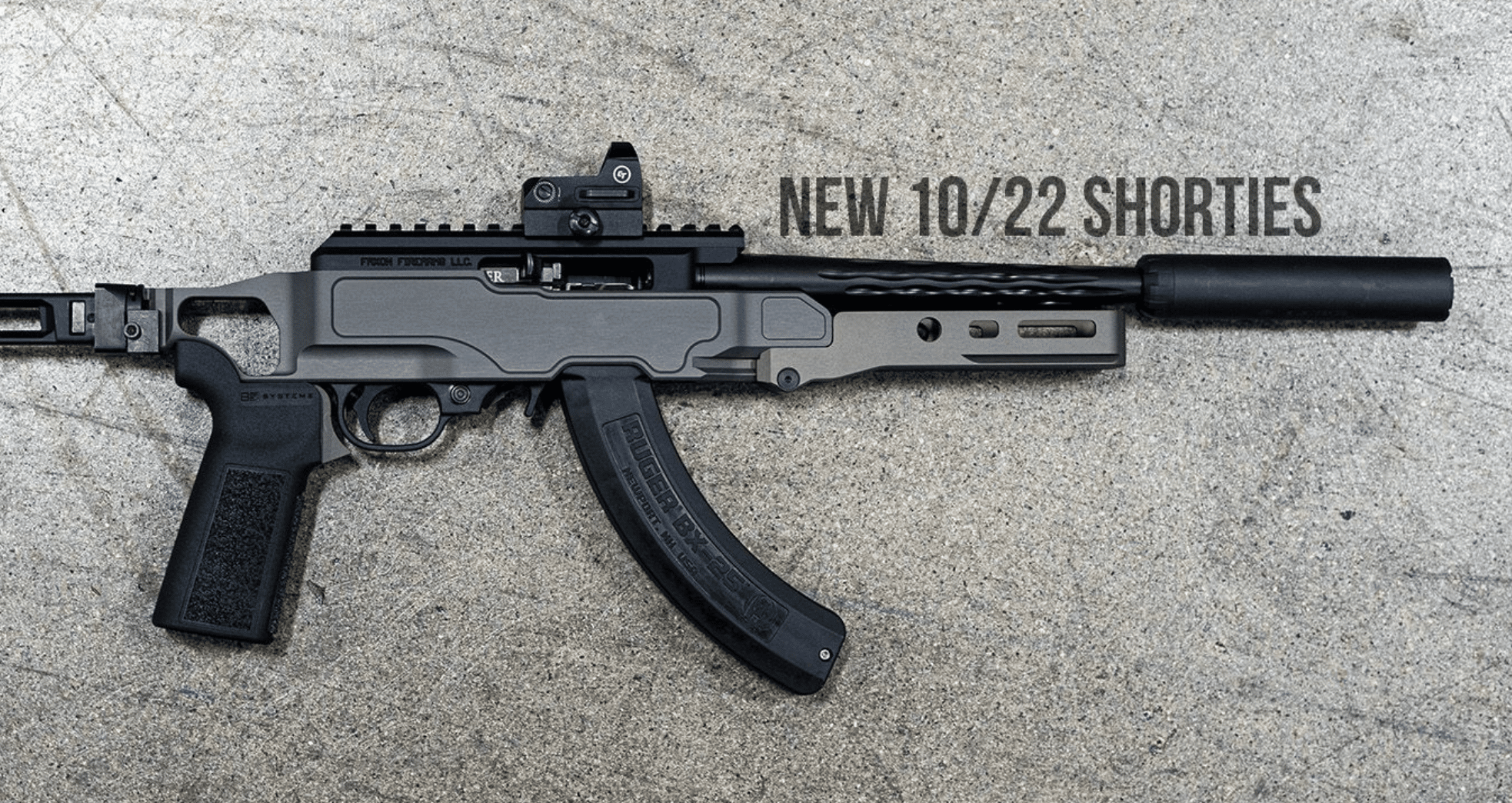 These new 10/22 barrels are being manufactured alongside the other Faxon rimfire barrels in their Cincinnati facility. Like the other barrels, they are manufactured from raw bar stock and will undergo the same Magnetic Particle Inspection testing and quality assurance measures that all their rifle and pistol barrels go through.
These three new barrels will feature 6-groove rifling with a 1:16 barrel twist rate, recessed target crown, and will be finished in either a Salt Bath Nitride or PVD coating. The 6" and 10.5" 10/22 barrels will come with the same straight fluting design.