Let's be honest, not all holsters are built the same, but neither are people. What works for one may not work for the other. It also depends on exactly what it is you're looking for. Are you looking for IWB or OWB? Do you want leather or hardshell?  Does the holster need to be easily concealed or will it be open carry? Whatever your choice, it will most definitely determine what type of holster you'll select. However, that doesn't mean a few brands don't stick out. With that being said, we asked our readers in the REFT Team Room what holsters they liked for concealed carry. The following are the most recommended brands, according to you. So, let's go ahead and dive into our readers' top choices for concealed carry holster brands.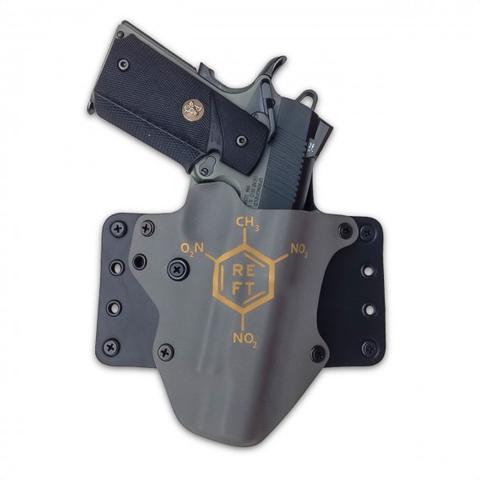 G-Code
The number one mentioned holster on the list by far was G-Code, who offers are a variety of holsters for concealed carry. They have In the Waistband (IWB), Special Operations Capable (SOC), Extreme Services Tactical (XST), Operational Series Holsters (OSH), and a new Phenom Holster Series. They also make pocket holsters for the Ruger LCP and S&W J-Frame.
IWB
We'll start by looking at their IWB holsters since this is the most popular amongst non-operational carriers. The Incog is their most impressive holster option for IWB carry. Not only are the clips meant to be reliable, but you can use one clip and get the same reliability as using two clips. The clips can also be adjusted six different ways so you can angle your holster if you so choose. It also makes it adjustable for comfort based on your body and not some manikin in their warehouse. And if that's not enough for you, they give you the option to add on a magazine holder for appendix draw.
The holster is injection-molded, which helps prevent defective holsters. Another nice thing about G-Code holsters, specifically the Incog, they've been made so that you don't necessarily have to "dress to the gun." You can carry directly in front of you, slide for a cross carry draw, or push it off to the side, which works better for larger people who might not be able to carry as inconspicuously if it were sitting on the stomach.
If you elect to place a magazine caddy on your holster, they've also considered that you shouldn't be drawing out a magazine with your firing hand, and have placed it in front of the holster for an easy draw with your non-firing hand. And if that's not enough for you there's also a variety of colors
Price: $80.00
Next up we have the SOC holster, which is also made using a molded injection. They've really considered everything with this holster, and they've added a second level of retention using an Over the Top, Power Assisted, Retention Canopy. You can also pick from three different colors for the lower cowling (Black, OD Green,  Grey Kydex, and Coyote Tan). Unfortunately, if color is what makes or breaks it for you, the top frame has no color options and you'll be stuck with black. Of course, if you're carrying concealed, this really shouldn't matter anyway.
There's also plenty of accessories to pick from that fit this particular holster. There's the rotating tactical belt mount, drop pistol platform, Mule ISS Carry Platform, and a MOLLE  adaptor.
Price: $99.50
Phenom-Stealth
It's all in the name for this concealable holster, intended specifically for those who wish to carry without letting the world know. You can carry strong-side, appendix, or for cross draw. The Phenom-Stealth is also built with a MoClaw, which when placed in the waistband causes tension so that the butt of your weapon presses tightly into the body. This is a great option, especially for women (or men) who wear tighter fitting clothing, especially in the summer.
The idea of this holster was to make sure there's "no-print," meaning you can't see the outline of a pistol through your shirt. And much like the IWB Incog, you can adjust the position of the holster.
Price: $99.50
Bravo Concealment
If you're looking for a cheaper option, because let's face it G-Code is a bit pricy compared to other holsters on the market, then Bravo Concealment might be something you want to check out. Like G-Code, Bravo Concealment makes holsters that are meant for concealed carry, therefore they were designed not to draw attention to your waistband. Bravo Concealment has several options to select from, and on top of that, they've also created holsters that can be carried in a number of ways through the option of adjustable cant, tilt, and ride height. This is great because the wearer can adjust it to his or her body for the most comfort and easier concealment, no matter your size or clothing style.
IWB
IWB holsters often have clips that don't stand-up to drawing a weapon. However, Bravo Concealment claims their IWB holster clips are meant to hold up. Whether you carry appendix or off to the side, you'll be able to draw your weapon easily and effectively. Wearers also say this IWB holster is comfortable, something many IWB holsters don't offer. And let's face it, if you're planning to carry every day, comfort is pretty important.
Another great feature of using this holster (like most Kydex holsters) they don't collapse like a leather holster, meaning you can re-holster with one hand, and with practice, you shouldn't have to look down when reholstering.
Unfortunately, if color matters to you, let's hope it's black you want because that's your only option with Bravo Concealment IWB holsters. The real thing that matters though is the minimal bulk it adds to your pistol, making it easy to conceal. Another unfortunate option if you're going with the DOS IWB Kydex Gun Holster is compatibility. Unless you own a Springfield XDE 3.3″ 9mm DOS or Walter PPS M2 DOS, you'll have to look elsewhere.
Price: $25.49
OWB
OWB holsters may not always be the best choice for optimal concealed carry, but Bravo Concealment has done a decent job of making one that fits tightly to the body. One thing we really like about Bravo Concealment is their option to try out the holster for 30-days. This way you can actually test out a concealable OWB holster without the commitment. If you hate it, send it back!
The BCA OWB Kydex holster, unfortunately, discriminates against us left-handed folks, so if that's you, you better look elsewhere because this particular holster is only made for right-handed individuals. Otherwise, these holsters are pretty nice since they are curved to fit the body, making it easier to conceal. You can also purchase a paddle attachment for your holster, which will let you wear with a forward or negative cant, with or without struts.
Also, you can't really beat their lifetime warranty. If your holster needs repaired, they'll fix it, if it needs replacing, they'll send you a new one.
Price: $38.24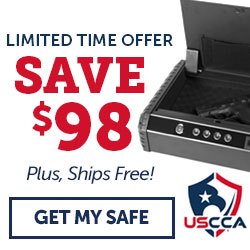 BlackPoint Tactical
Unlike the other companies we've reviewed, BlackPoint Tactical also offers a low-profile chest holster. They, of course, offer IWB and OWB options, but they're a bit pricey compared to Bravo Concealment. Also, unlike the other companies, they make a leather winged holster. So, while the actual holster is made with Kydex material, the leather helps improve the comfort that plastic just can't offer. They also offer all of their holsters in a light mounted version.
Outback Chest System
The Outback Chest System comes in five different colors: Black, Coyote, Grey, OD Green, and Storm Grey. Black is standard, so it will cost you an extra $5 to go with any other color. The holster is made with Blue Force Gear's proprietary high-performance laminate material and comes with a sweat guard to not only help protect the gun from the body's sweat but also to help protect your body from the gun itself.
Like all the other holster options provided by BlackPoint Tactical, you can adjust the cant by modifying where you place your clips on the wings. So, whether you're wearing on your chest for hiking because you have on waders, a flight suit, ski pants or any other reasons that might make wearing on a waistband difficult, the Outback Chest System might be worth looking into.  The harness itself is adjustable, light-weight, and intended to last with a three-strap system for comfort and ease of wear and removal.
Price: $139.99
If you're looking for variety, BlackPoint Tactical definitely has it. You can select from over 30 different colors and they make holsters for both left and right-handed shooters with adjustable cant. The Mini Wing IWB holster can be made to be compatible with a large variety of handguns. You can also choose between a few modifications, such as an RDS cut, threaded barrel-covered, threaded barrel-open bottom/pass through, and tall sights.
The mini wings are made of leather. This helps the holster to curve to your body, this way carrying feels more natural and comfortable for the wearer. BlackPoint Tactical also provides a sweat guard with their Mini Wing IWB holster to help protect both the gun and your body. If you need extra IWB loops, you can pick from either polymer or metal material. And since the loops and wings are both adjustable, you can adjust the ride height.
Price: $88.99
OWB
Often, an OWB holster not made specifically for concealed carry is bulky and can be seen under the clothes. The nice thing about BlackPoint Tactical's OWB holsters is the total curve feature, meant to fit the wearer's body. Not only does it make it easy to conceal, but it also makes it more comfortable, which is paramount for every day carry.
They've also gone ahead and added retention screws so you can adjust the holster to your desired retention. The additional metal OWB loops also help eliminate loops breaking. And if you're looking for an OWB holster that rides close to the body, BlackPoint Tactical created a holster with that in mind too by making their OWB holster with side-mounted belt attachment points to help create a thinner platform.
You have the option of a 15 degree forward cant as well, not to mention all OWB holsters are can easily be converted to an IWB holster, simply by removing the back loops and attaching IWB loops to the front of your holster.
Price: $78.99
T.REX ARMS
Ranging from much cheaper than companies like BlackPoint Tactical and G-Code to much more expensive ($140 light compatible sidecar holster), T.REX ARMS has a lot to choose from with a wide range of colors and patterns for your holster. With all the options, we decided to look at the Nomad, since it was specifically mentioned by a reader, and it's more reasonably priced.
NoMad Holster
The NoMad is an IWB holster with variable retention. You can also adjust the ride height by switching out the quick-clip with the tuckable clip. Unfortunately, if you're looking to carry appendix, they recommend you go with another holster, such as the Raptor, because you'll be able to see the silhouette of the holster more with the NoMad if you're wearing something tight-fitting.
One of the nice features of the NoMad Holster is the ability to conceal with your shirt tucked in. Of course, while you won't be able to see the holster itself, you'll still be able to see the clips. You can also choose between a hight and mid shirt guard, but with a mid shirt guard, you'll be a little more comfortable because it won't jab into your stomach like some IWB holster or the high guard. You'll also find it easier to keep your shirt out of your holster.
Price: $45-$55 (based on shirt guard hight and optic cut)
Comp-Tac
Comp-Tac offers three styles of holsters meant specifically for concealed carry. You'll find appendix carry specific holsters, as well as the standard IWB and OWB carry options for a very reasonable price. Like Bravo Concealment, they also offer pocket holsters, if that's something you were considering for your J-frame revolver or subcompact semiautomatic pistol (fits most but not all).
Appendix Carry
If you're looking for an appendix carry holster, Comp-Tac offers several compatible holsters. However, they don't offer as many options as some of the other companies we've mentioned. Of the three appendices carry specific holsters, the eV2 has the best reviews.
Appendix Inside the Waistband Design for easy access
Made of 100% Kydex®- Gives a smooth finish for easy draw and re-holster
Retention Adjustment Screw provides perfect holster hold for each user
Nylon Clip- strong design and gentle edges that will not damage clothing or belts

Clip is Tuckable allowing shirt to be tucked in over gun
Clip is height adjustable allowing gun to sit deeper or higher for Master Grip access

Comp-Tac™ KICK provides pressure allowing grip to tilt into body for better concealment
eV2™ is a minimalist design with smooth edges and gentle curves for ultimate comfort
Price: $57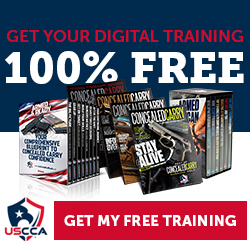 IWB
Comp-Tac makes a variety of IWB holsters. They've also created options with a slide open, this way the holster can fit longer pistols while still giving you the concealment you want. However, not all of their IWB holster have an adjust
able ride height, so make sure you look for that if you're planning to purchase a holster through Comp-Tac. Otherwise, you might find it a little more uncomfortable since the chances of the holster jabbing into your side are increased, which seems to be the biggest customer complaint with their non-adjustable ride height holster options.
Price: $40.99-$80.99