Determining the "best" hunting knife can be subjective and depend on various factors such as your personal preferences, the type of hunting you're engaged in, the size of the game you're targeting, and your budget.
That said, we've curated a list of some well-regarded hunting knife brands and models that have received positive reviews and are commonly recommended by hunters and outdoor enthusiasts.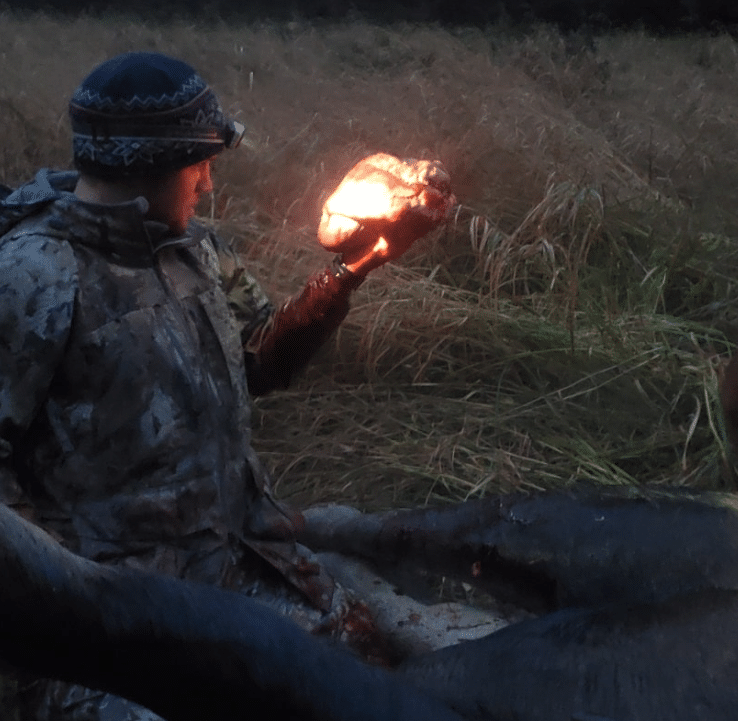 Keep in mind that availability and preferences may change over time, so it's a good idea to do some research and read recent reviews before making a purchase:
Best Hunting Knives
Benchmade Hidden Canyon Hunter
Known for its quality and craftsmanship, Benchmade offers the Hidden Canyon Hunter, a compact and versatile hunting knife that's popular among hunters.
Manufactured with a deliberate focus on enabling the pursuit of one's hunt, the Hidden Canyon Hunter emerges as a compact fixed-blade knife designed for precision cutting tasks during the hunt. Its small-framed construction belies its capacity, as it offers generous space across both its handle and cutting edge. This distinctive feature ensures that the knife remains equally adept at handling larger game and more delicate species alike. Noteworthy enhancements to the placement of the jimping and ergonomic design serve to ensure that the final cut is executed with the same effortless finesse as the initial one.