Today's striker-fired handguns are rugged, reliable machines, but they won't stay that way if they're not properly cleaned and maintained.
While most shooters will clean their firearms after every range session or training class, it's not uncommon for handguns to go thousands of rounds without regular cleaning and proper lubrication. Shooting handguns dirty or dry (or both) can result in catastrophic malfunctions.
To avoid these problems, ALL guns should be cleaned and lubricated after each use especially if they go back into a gun safe for extended periods of time. Concealed carry handguns should have a much stricter cleaning and maintenance schedule.
They should be cleaned immediately after a range session, stored clean, carried clean, and regularly inspected for carbon build-up and proper levels of lubrication.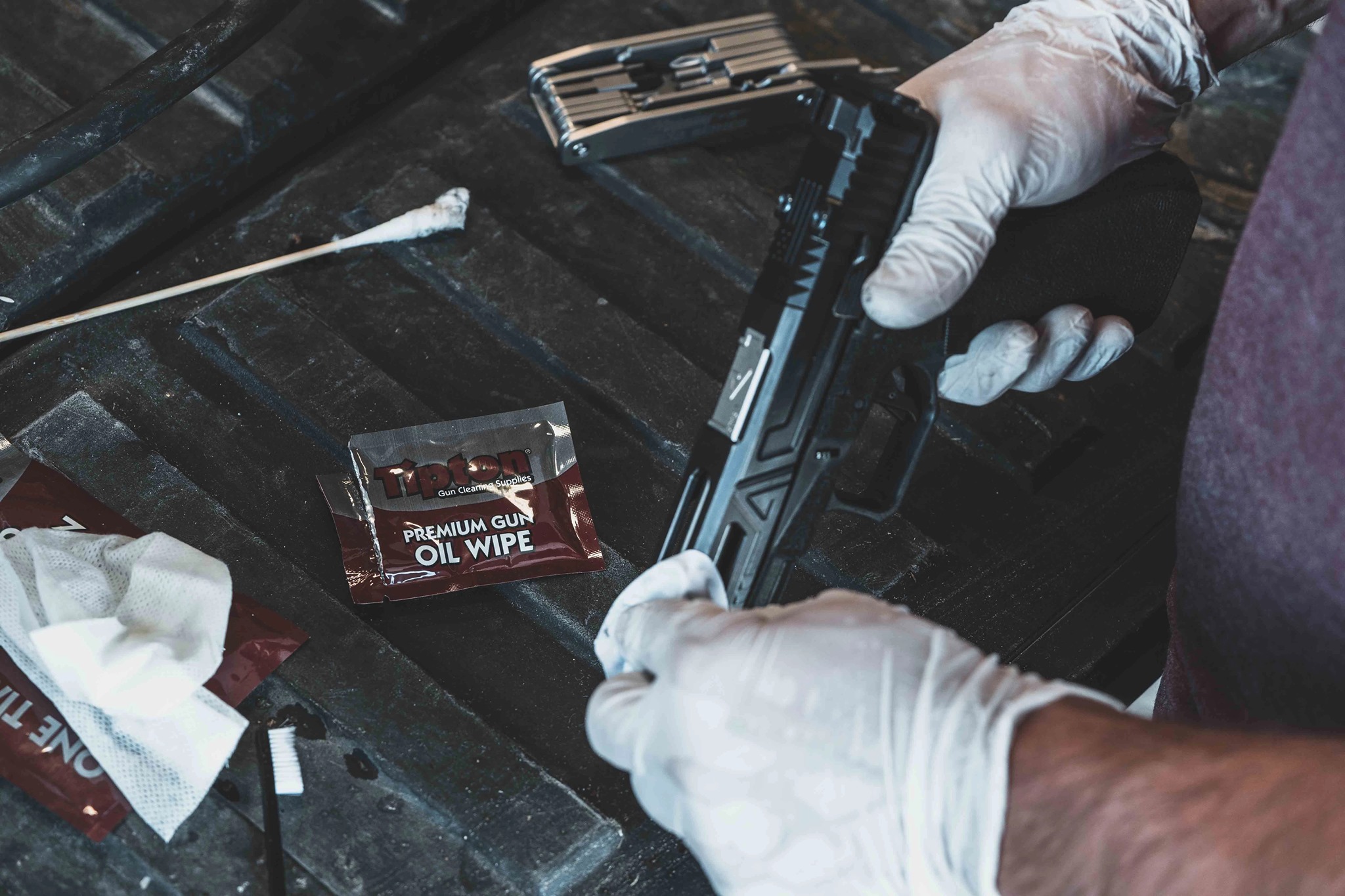 There's no good reason to sacrifice your concealed carry pistol's reliability when just a few minutes of cleaning and maintenance could mean the difference between life and death.
A Simple Pistol Cleaning Kit
I'm somewhat of a minimalist with my gun cleaning kit and like to keep it as streamlined and simple as possible. Instead of going for a pre-made kit, I opted for getting the specific items I needed and nothing more.
Nope Rope
These are commonly referred to as bore snakes and are, in my opinion, superior to the old-school cleaning rods and brushes. With only one or two pulls through the barrel of your pistol, you're barrel maintenance is done. With most bore snakes, once you pull them through, you need to drop it back down the barrel again if you want to pull it through a second time.
Tipton has streamlined that by designing the Nope Rope to be able to continuously run through the barrel without having to feed it through manually each time. It's a small but time-saving feature not seen on any other similar products.