Think of the bolt carrier group as the engine of your AR-15. Do you want a weak 4-cylinder engine or a 302 Boss under the hood of your muscle car? The same mentality goes for choosing a bolt carrier group for your AR-15.
The bolt carrier group is one of the single most important components to have in your AR-15 rifle. It is after all what 'runs' the rifle. Without it, your AR-15 becomes a metal club.
Regardless of whether you are building a new AR-15 from the ground up or looking to level up your current AR platform, the BCG is arguably the component that deserves more consideration than anything else.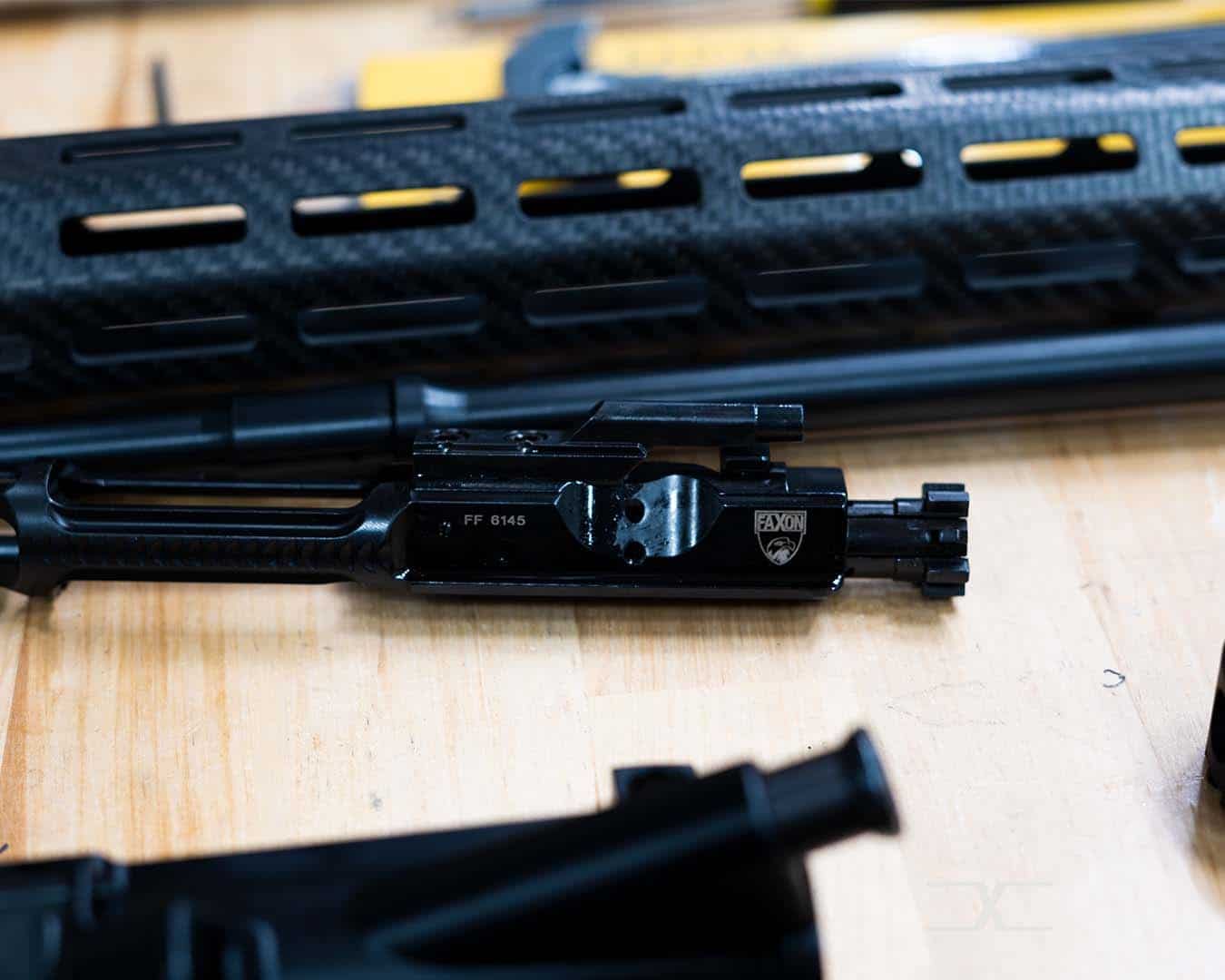 We're going to cover the background information you need to know and then explain why Faxon Firearms is our choice for the best bolt carrier group.
REFACTORREADER10