When it comes to AR10 platforms, you know as well as I do that the barrel isn't just another component—it's the heart of the rifle.
And finding a manufacturer who understands this as well as we do isn't always easy. That's where Faxon Firearms comes into play.
Renowned for their commitment to quality and precision, they've got quite the lineup when it comes to AR10 barrels.
Their stock of AR10 barrels are available in various lengths up to 24", Salt Bath Nitride outside finish, gas systems (carbine, mid-length, and rifle-length), and barrel fluting.
Faxon AR10 barrels are also available in Big Gunner, Heavy Fluted, and Pencil profiles. Made with the finest 4150 Chrome Moly Vanadium or 416R Stainless Steel and rifled for the best possible velocity and accuracy.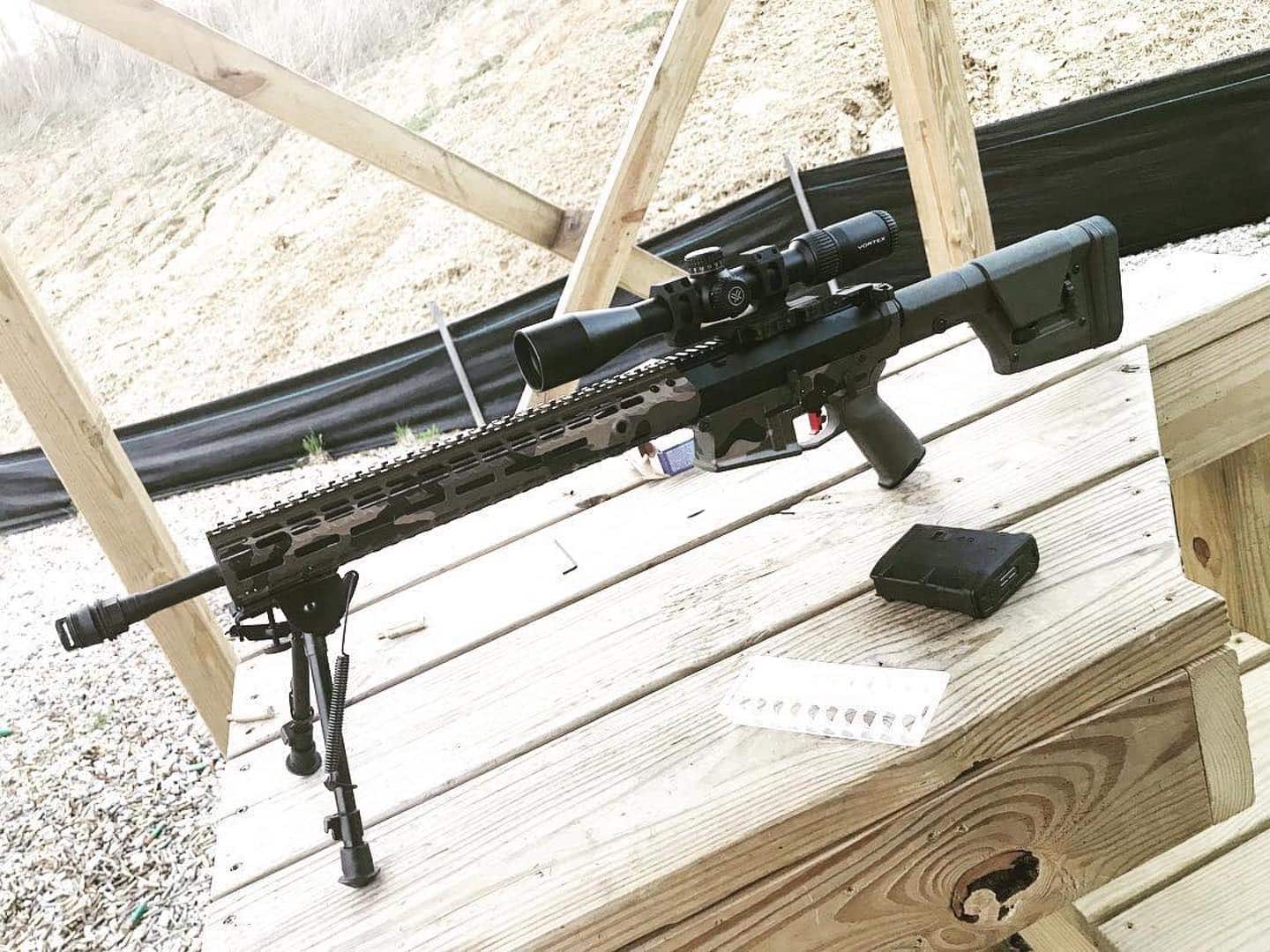 Why Choose Faxon Firearms?
I've been around firearms for a good chunk of my life, and I've seen all kinds of manufacturers. Some are pretty good, and others… well, not so much.
But when it comes to Faxon Firearms, they're not just in the game; they're playing a leading role.
With their steadfast dedication to using the finest materials and their forward-thinking manufacturing techniques, Faxon Firearms is the gold standard.
I've fired countless rounds through their barrels over the years, and let me tell you, their performance is as reliable as the sunrise.
The Importance of Barrel Selection
Choosing a barrel is like choosing a loyal companion—it's got to be perfect for you.
It's not just about picking the one with the flashiest look or the most affordable price tag. Your AR10's performance is directly tied to the barrel's length, the material, the twist rate, and the profile.
I remember the first time I swapped barrels in my AR10. It was a Faxon barrel—16" mid-length, 1:10 twist. The difference was like night and day.
The precision, the stability—I was hitting bullseyes like it was my job. And guess what? It was all because of that excellent piece of engineering from Faxon.
Before we get into finding the best AR 10 barrel, let's answer some of the most common questions about AR10 barrel selection.
AR10 Barrel Length Considerations
There is more to consider about the barrel length than its effect on velocity and accuracy. For example, the barrel length you choose will dictate your choice of accessories such as handguards. Do you want something that just goes past the gas block, or do you want something that runs the full length out to the muzzle?
This can be important for aesthetic or practical reasons, such as ensuring that a suppressor or other muzzle device has enough clearance between the end of the muzzle and the handguard. A longer handguard provides more real estate for accessories like optics, sling mounts, and bipods. Keep in mind that the length of the barrel will play a major part in the overall weight of the rifle, which is something to consider if this is a hunting setup.
What is the optimal barrel length for 308?
Barrels lengths for AR10 calibers range from 16" up to 24". Although 20" seems to be the sweet spot for the 308, with the right barrel you can get away with using a 16" barrel.
How accurate is a 308 16 inch barrel?
A 16" barrel will do you just fine until get out to and past 600 yards. The 308 round will drop significantly past 600 yards, so if you're going to be engaging targets at distances past 600 yards, you'd be better off with a 20" barrel.
Is an 18 inch barrel good for an AR 10?
Most 308 WIN loads get full powder burn at roughly 18 inches of barrel length. For a general-purpose AR10 build, an 18-inch barrel will do you just fine.
However, even in 18-inch barrels, the profile and gas system length can determine weight. 18-inch barrels can range from a Faxon pencil to a thicker Big Gunner profile, and come in both mid and rifle length types.
Best AR-10 Barrel | Faxon Firearms
Below you'll find a list of AR10 barrels available for your next AR-10 build or upgrade.
Faxon Match 16" Heavy Fluted, 308 WIN
Specs
Barrel Material: 416-R
Barrel Type: 5R Button Rifled
Barrel Caliber: .308 WIN
Barrel Twist: 1:10
Barrel Length: 16
Barrel Profile: Heavy Fluted
Barrel Gas System: Mid
Inside Finish: Salt Bath Nitride
Outside Finish: Salt Bath Nitride
Muzzle Thread: 5/8-24
Gas Block Diameter: .750"
Gas Block Journal Length: 1.1"
Barrel Extension: DPMS LR-308 Compatible – Nickel Teflon Coated
Barrel Weight: 2.03 Lbs
Magnetic Particle Inspected
Recessed Target Crown