While many people may not be familiar with the Berry Amendment, it is a driving force behind the way they operate at Massif; from the components and materials they source to the manufacturing partners they select to work with.
The collective years shared among the employees on the Quality and Compliance team in the military industry brings a wealth of knowledge to Massif and its subcontractors regarding the Berry Amendment.
Massif is the first to understand that, like any other statutory requirement, the continued education surrounding the Berry Amendment is key to ensuring compliance and maintaining its success.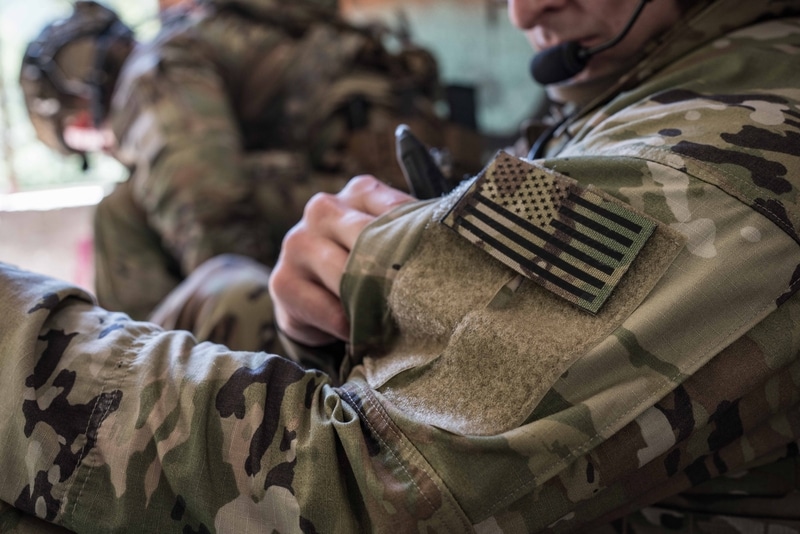 What Is The Berry Amendment
The Berry Amendment started in 1933 as the Buy America Act which mandated that a certain percentage of goods purchased by the Department of Defense be of US origin.
The version of the law which we adhere to today was named after Ellis Yarnal Berry who was a Congressman representing South Dakota from 1951 to 1971 who amended the Buy America Act to cover a wider variety of products.
Berry compliance today entails very specific rules around making sure that, with a few exceptions, food, clothing, fabrics, fibers, and yarns of which the Department of Defense (DoD) purchases are of US origin.
For Massif, that means that every component of our garments complies with the Berry Amendment; from the fibers it's Mill uses to create the fabric down to the thread.
They have a responsibility to their end users to devote proper resources to ensure every part of its garments adheres to the Berry Amendment and its exceptions.
What Is The Purpose of The Berry Amendment
Berry compliance is a set of regulations that apply to businesses that want to participate in government contracts.
Berry compliance means every single piece is made in the United States. The thread, the stitching, the fabrics, the filaments of the fabric, the YKK zippers, zipper pulls, and every other component involved. Even heat transfers for logos need to be sourced from within the United States.
In order to be eligible for government contracts, businesses must comply with these regulations, which can be complex and ever-changing.
Berry compliance is especially important for businesses that produce textiles, clothing, and other materials that are used by the military.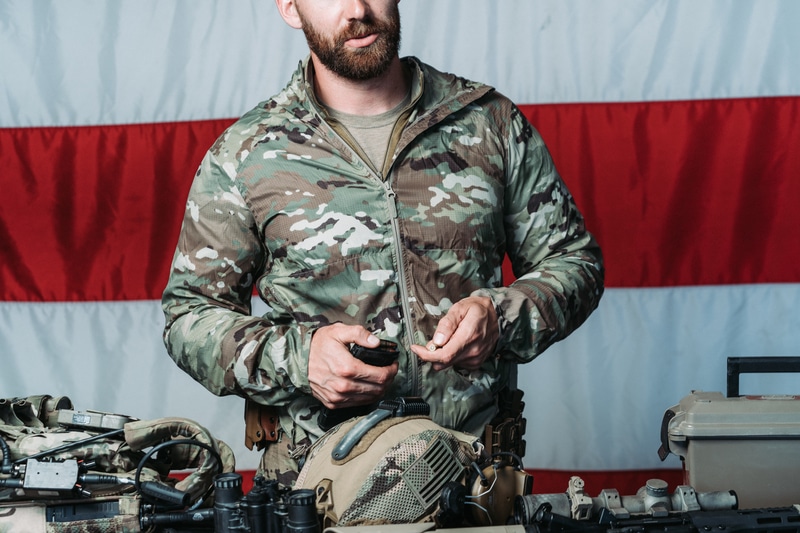 Why Cheaper Isn't Necessarily Better
Labor in the US is more expensive because you're properly paying people to do everything from sewing to sealing Goretex, to tasks like testing the waterproofness of a jacket or its resistance to open flames.
A Gore-Tex jacket, for example, has roughly 26 yards of waterproof tape inside. That is tested with 1.5 pounds of water pressure in 30 areas. If that test fails in just one place, that contract is in jeopardy of being canceled.
Many can get a garment from an overseas manufacturer for a third of the price of US-based manufacturers. Let's take a standard Gortex jacket.
That jacket would cost roughly $115 to make in the US to berry compliant specs, but only $30 to have it made in an overseas factory which would NOT be berry compliant.
The caveat to having it made overseas is that now you have to pay to have it packed and shipped across the ocean. Then you have to pay the tariff,  stock it in the United States and have an HS code and an EIN. Likewise, when you keep everything In the United States, all you need is a UPC code. In the end, it's close to being a wash.
It's becoming more realistic to have things made in the United States for a few reasons. One of those is lead time. In the past, it was predictable when sourcing overseas. You know it would take 30 days to get across the ocean to the port and then the warehouse. You could plan for that.
Nowadays we're seeing very inconsistent lead times taking much longer than 30 days. By manufacturing in the United States, you're reducing that lead time to less than a month and then can ship from a US factory via USPS, UPS, or FedEx and have the product in the hands of customers within a week's time.
All that said, you cannot put a price on human life, so there is no reason to go overseas to cut costs. Ensure you're protecting your life with the very best. Go with Berry Amendment Compliant manufacturers.
Massif Berry Amendment Compliant Clothing
All of Massif's flame-resistant military clothing and gear are Berry Amendment Compliant. Reach out to our knowledgeable customer service team with more questions or visit our products page to view all Massif FR Military Clothing.
One of the critical factors in our ability to manufacture the highest quality gear that performs in the most punishing environments is our tight supply chain here at Massif.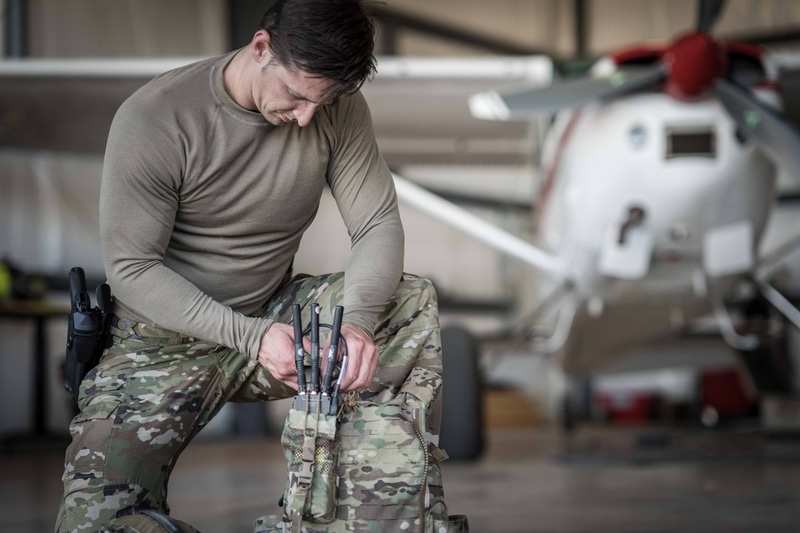 Massif maintains that control using its extremely close relationship with parent company Antex Knitting Mills — they develop and manufacture most of the fabrics used for Massif gear in their Los Angeles, CA-based mill.
Antex Knitting Mills's ability to create state-of-the-art FR fabrics for Massif right here in the US helps us maintain the highest level of quality and strict Berry Amendment Compliance that set us apart from our competitors.
Conclusion
Massif is proud to be a part of keeping US DoD dollars stateside, helping the US economy to strengthen in hopes of stabilizing jobs in America.
On top of benefiting the economy, there is a strong importance of safety that it also brings to our warfighters, aircraft crew members, and search and rescue personnel.
If we control the sources of the materials down to the fiber level of all garments and equipment then all Americans can rest easier knowing Massif, as well as other military suppliers, consistently provide the end-users with high-quality gear.