Beretta is pleased to announce the launch of an additional size configuration for the new 92X RDO pistol family – the 92X RDO Compact.
Launched in September of last year, the Beretta 92X RDO aims for top performance ideal for competitive dynamic shooting and defensive purposes with a red-dot optic ready slide, a short reset trigger, and aggressively textured 92X-style thin grips for instinctive control and a more natural fit for all shooters.
Proudly built in the USA, the new 92X RDO continues the evolution of an iconic series. The red-dot optic ready 92X RDO features integral slide cuts to allow for the mounting of optional optic plate styles. Consumers can receive a free optic plate from Beretta upon the registration of their purchased firearm or purchase an additional one aftermarket.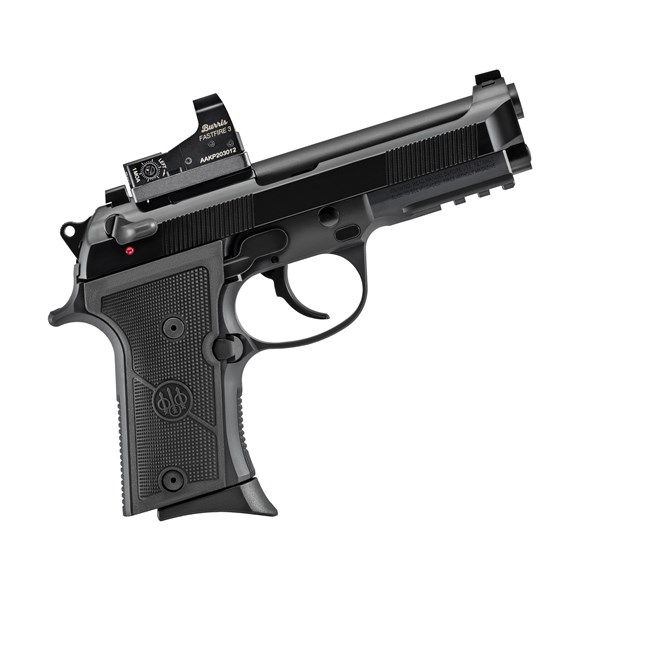 Shipping with blanking covers, the end-user is able to purchase one of five different plates that allow for mounting of all of the most popular red dot optic variants on the market today.
Beretta 92X RDO Compact Specs
Action: Single/Double
Barrel Length: 4.25"
Caliber: 9mm
Magazine Capacity: 15 rounds (10 rounds for capacity restricted states)
Overall Height: 5.25"
Overall Length: 7.75"
Overall Width: 1.5"
Weight Unloaded: 27.2 ounces
Safety: F-Decocking Safety
Sights: High Visibility Orange/Black
The 92X RDO features a short reset trigger for faster trigger pulls. Front slide serrations enable the end-user to manipulate the slide easily in any weather conditions.
With aggressively textured 92X-style thin grips and front and backstrap checkering, the 92X RDO allows for instinctive control and pointing, highly prized by tactical competition shooters, and makes for consistent and accurate target acquisition. Wraparound grips are also included in the box to allow end-users to choose a grip that fits individual configuration and size preferences.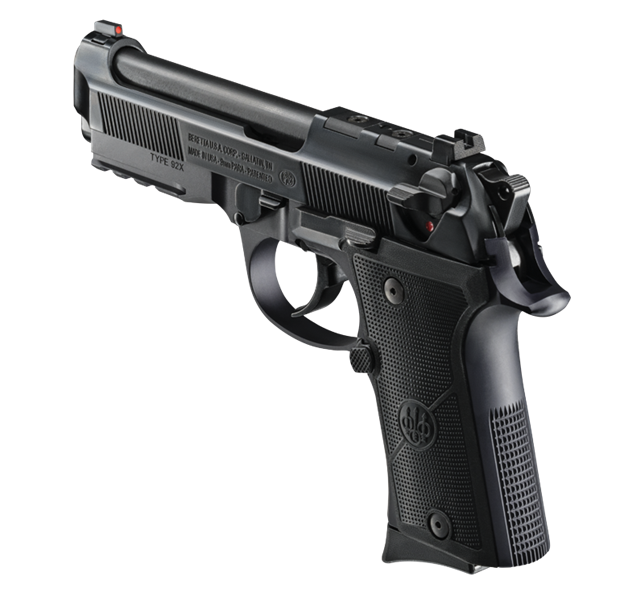 The beveled magazine well allows for quick magazine changes to be performed easily with one hand regardless of lighting conditions.
The 92X RDO's universal slide design features Vertec configuration dovetail sights and an easily replaceable control lever that allows the user to convert from safety-decocker (F) to decocker-only (G) and back.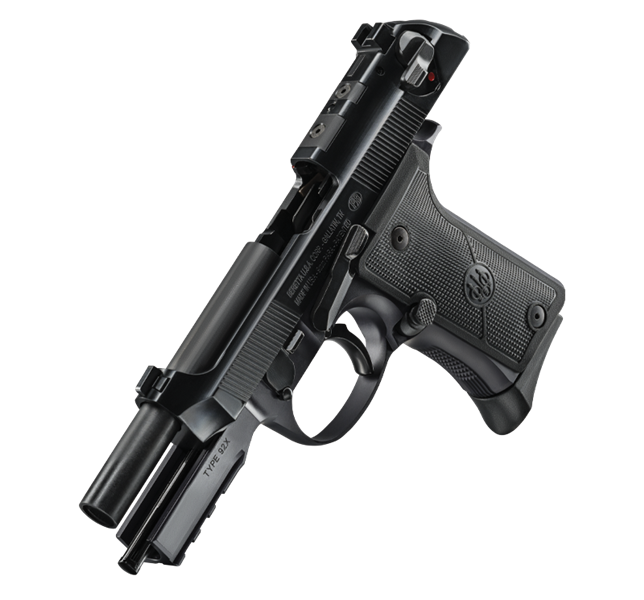 The 92X RDO also features a removable front sight for tactical shooters who have a distinct preference for sight picture, material, or construction. In addition, a variety of accessory options are possible thanks to the built-in 3-slot Picatinny rail located in front of the trigger guard, which enables the easy attachment of a variety of tactical lights, laser devices, and other accessory options.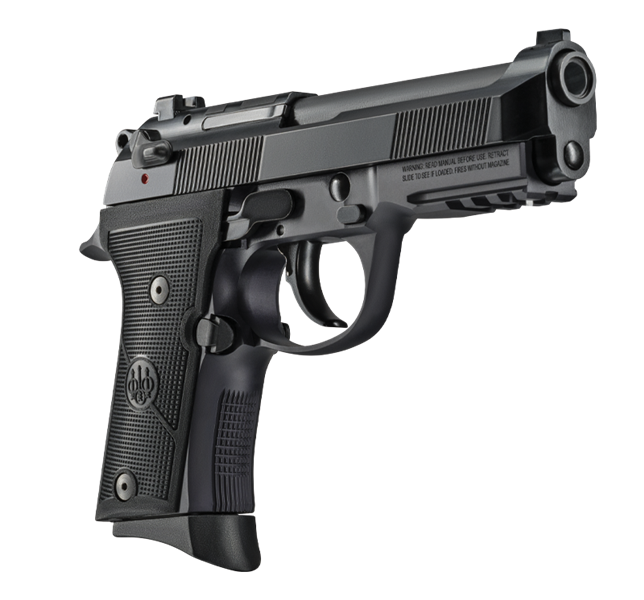 The 92X RDO Compact comes with two 15-round, anti-friction coated magazines, with a 10-round magazine capacity option available for capacity-limited states.
The Beretta 92X RDO Compact is now available for purchase and retails for an MSRP of $729.  For more information visit the Beretta 92X RDO Compact product page.
Beretta 92X RDO For Sale