Why are some AR pistol lower receivers $45 and others between $200 and $300?
What are the differences and how do you determine which one to buy? It's not as intimidating as it appears.
We're going to cover the differences in aluminum alloy materials used to manufacturer lower receivers and what our top 3 choices are and why.

6061-T6 vs 7075-T6 Aluminum Receivers
There are two types of aluminum alloys that are used in making lower receivers. 6061-T6 and 7075-T6. So, what's the difference between the two? Simply put, strength and corrosion resistance.
7075-T6 alloy is nearly twice as strong as 6061-T6 alloy.  Naturally, there will be a cost difference between the two.
Keep in mind though, 6061-T6 is more corrosion-resistant.  But unless your lower receiver is bare aluminum, this is a moot point.
When planning your AR pistol lower build, you have to weigh the importance of strength vs corrosion resistance and what it's worth to you to have one over the other.
With manufacturing technology constantly evolving, the difference between 7075-T6 and 6061-T6 aluminum alloys is so minimal that most shooters and gunsmiths prefer the 7075-T6 alloy. However, if your budget only allows for 6061-T6, you'll be good to go.
Now let's briefly discuss the three methods of manufacturing a lower receiver using one of the two types of aluminum alloys.
Cast Aluminum
The process of casting aluminum is very basic.
The molten aluminum is poured into a mold, and once cooled inside the mold, you have a lower receiver ready for the final machining process.
Since the aluminum is poured into the cast as a liquid the final product will have a loose crystalline structure making it the weakest form of the three types of aluminum manufacturing processes.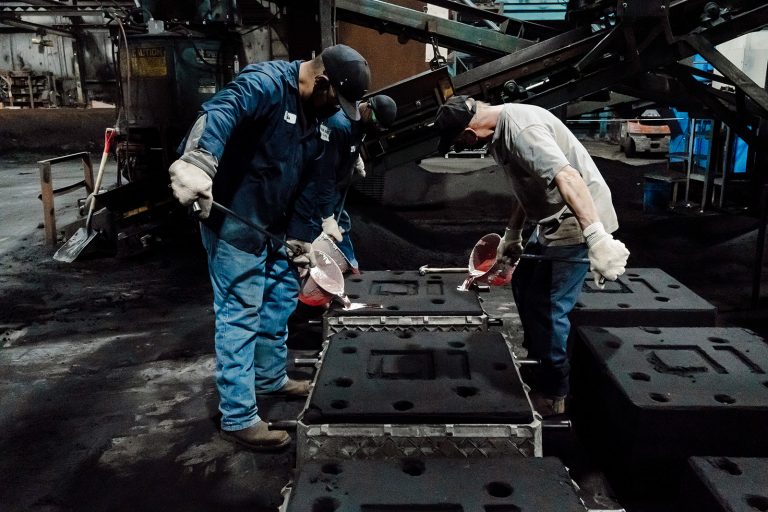 It is still strong enough for a lower receiver to be perfectly safe without fear of malfunction.
Cast aluminum, however, is the least desirable option of the manufacturing processes.
Billet Aluminum
The lower receiver starts out as a block of solid aluminum that ends up on various machines that mill it into a finished product.
Think of it as sculpting with metal.
Because the aluminum remains solid, billet aluminum lower receivers are stronger than cast and have a finer finish.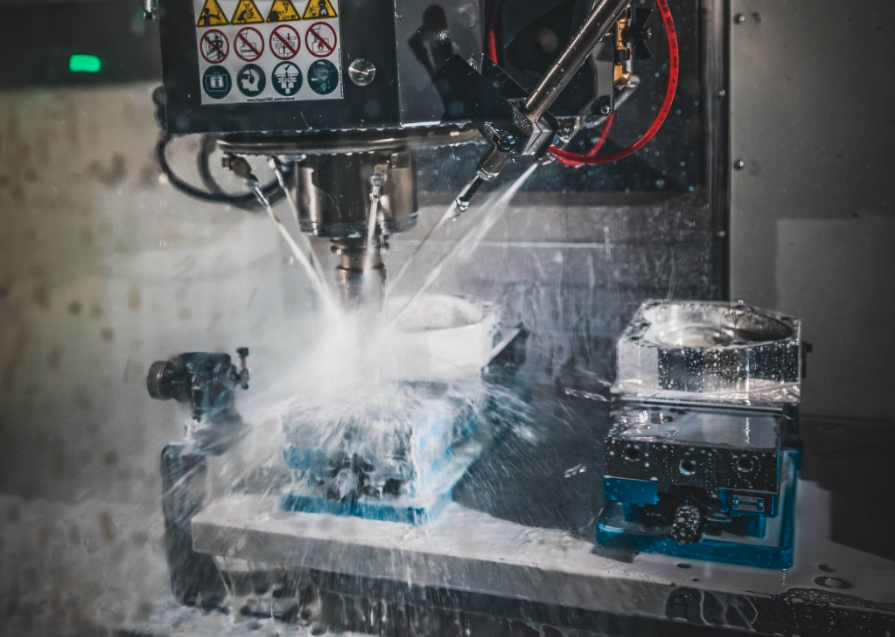 If you're looking to build a "safe queen" consider using a billet lower for your build.
Billet aluminum has the added benefit of being easily customized by manufacturers since they start with a block of raw aluminum alloy.
This allows for creative designs such as a skull-shaped magazine well, built-in trigger guards, and extra machining to make a lightweight lower.
Forged Aluminum
The strongest and most common of the manufacturing processes is forged. Essentially, you're taking some aluminum and smashing it into submission.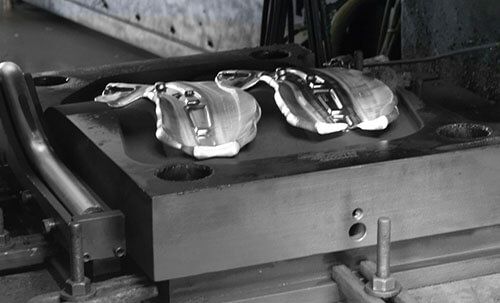 Machines press a block of aluminum into the desired shape of the lower receiver and then it gets machined for the details.
The compression of the forging process increases the structural integrity of the lower receiver.
Top 3 AR-15 Pistol Lower Receivers
To begin, these top 3 lower receivers are not of the cast variety.  We chose not to include those for two reasons: they're structurally weak and have a really ugly appearance.
You get what you pay for I guess. I've never used a cast receiver and don't recommend using them either.
Now let's move on with our top 3 picks for an AR pistol lower.
Maxim Defense MD:15 Lower Assembly
The Maxim Defense MD:15 lower assembly is perfect for a PDW pistol build and features a complete lower with mil-spec parts. The rear portion is the most interesting, showcasing a 3-position adjustable PDW stabilizing brace.
The lower receiver itself is compatible with standard AR-15 components and needs no special proprietary parts for completion.  The buffer tube can house a standard carbine length buffer and spring sold separately.
The MD:15 is perfect for a PDW style pistol build without the extra NFA paperwork.
For those that have been into firearms for a while, standard AR-15 lower receivers have become plain; if you've seen one, you've seen them all.  We use them to build out ARs, but the excitement and personality have been lost.
Maxim Defense brings something new to the table. The PDW style brace is compact and offers a visually different component to a standard AR-15 pistol.  It's a great lower for someone tired of the same look of black rifles and wants something different, unique, and superior to the rest.