For some, the Glock is like an old reliable pickup truck that just won't die. It's not the most attractive, maybe not the most comfortable, but it'll always do what you need it to do.
For others, they want the sexiest looking and fastest running gun on the range and in competition. Whether you want to take your Glock to the top or keep it more simple, the question becomes, "which upgrades should I be looking at?"
There are many upgrades available for the Glock, but these are, in my opinion, the best Glock upgrades you can do yourself.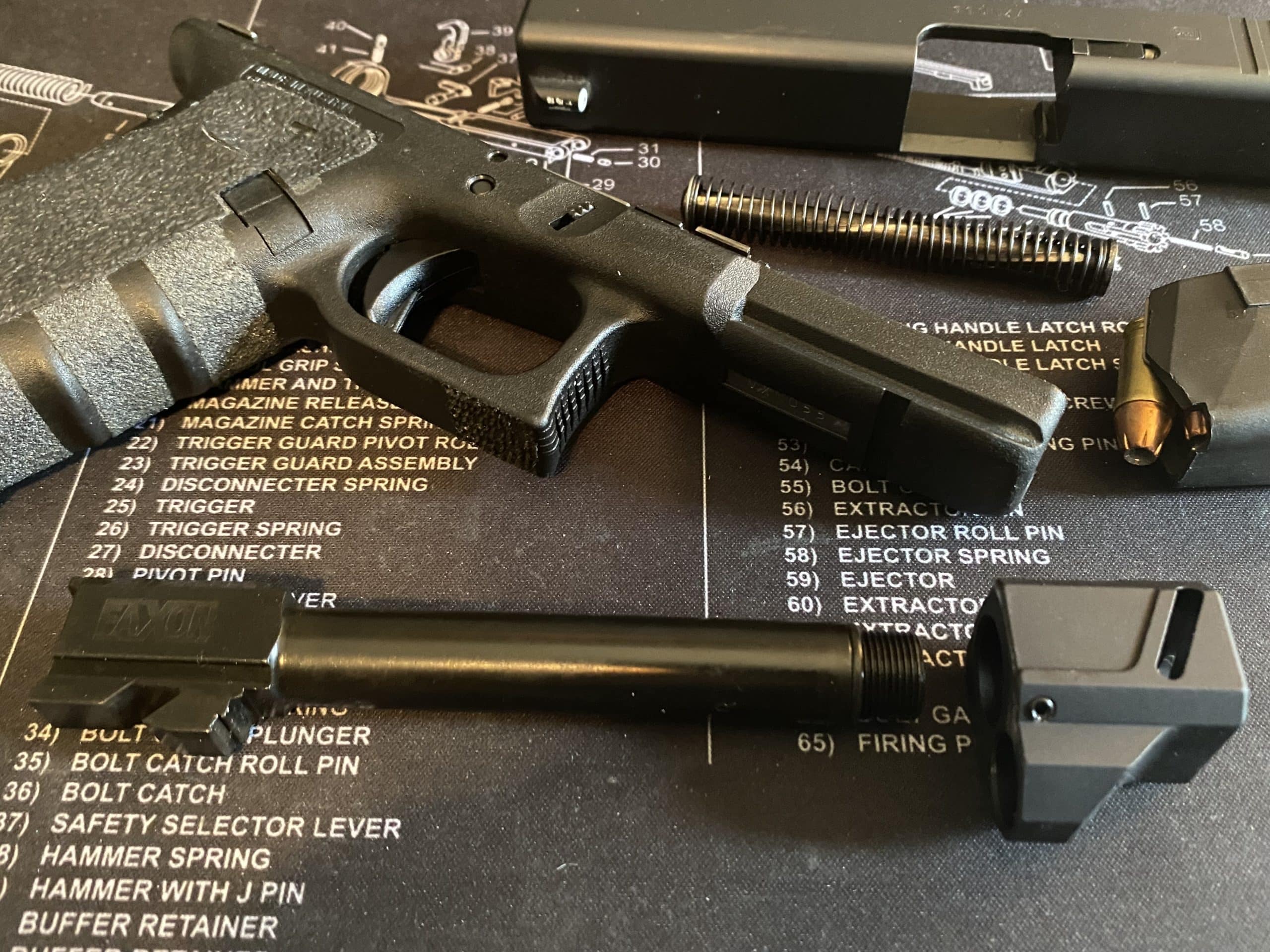 Night Sights | XS Sights
Generally speaking, factory pistol sights suck, although I'm starting to see a trend of manufacturers using higher quality OEM sights. Seasoned shooters, though will find a variety of faults with factory pistol sights.
Everything from the plastic material they are made from (Glock!) to the newer unconventional sight designs. Whether you just want more durable sights or you're having trouble getting the factory sights on target, there is no shortage of options.
My personal preference for my Glock 26 and Glock 17 are the XS Sights DXT2 Big Dot.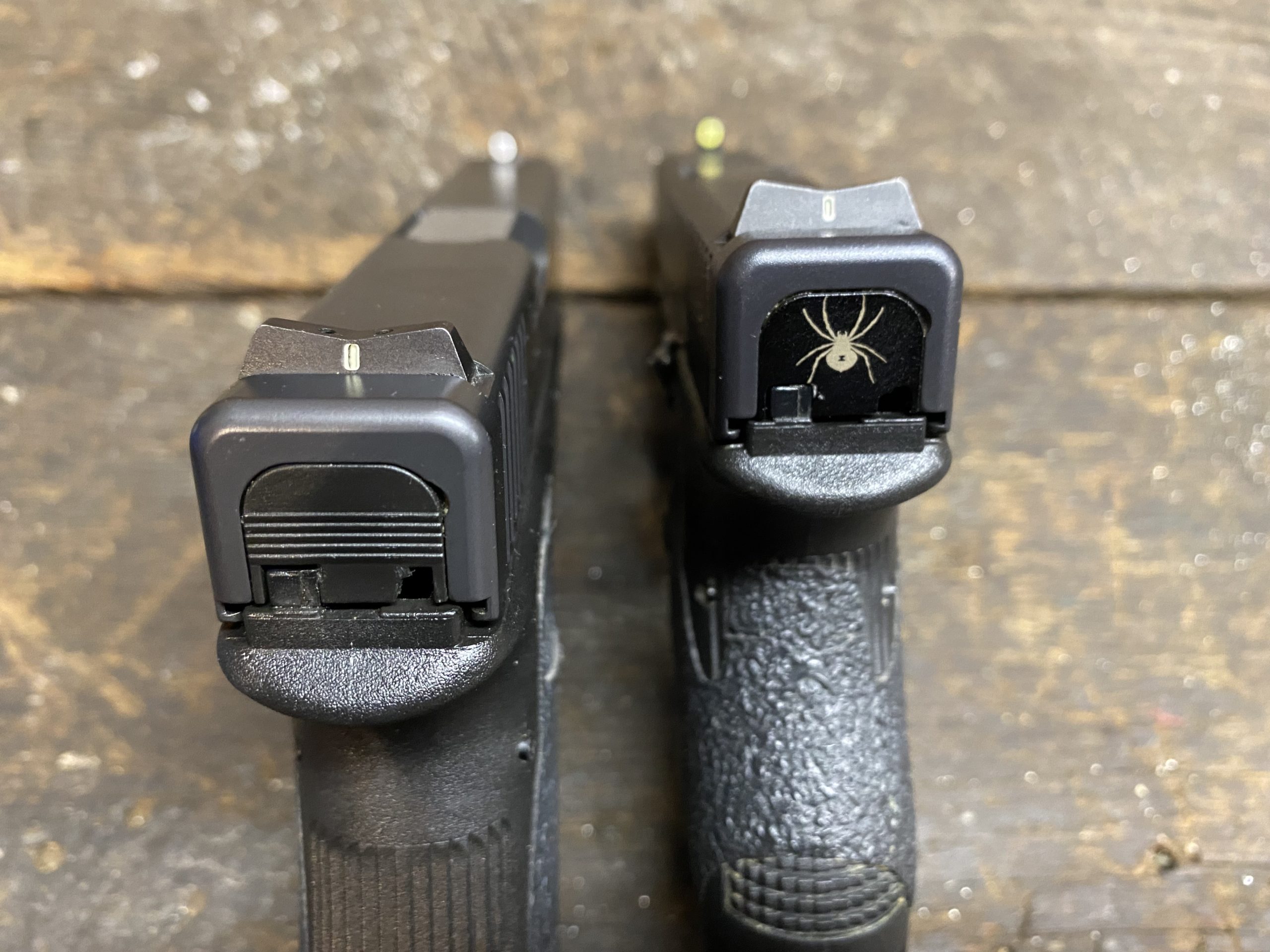 Aiming with these sights is similar to using a red dot but without the worry of the batteries going dead.
Upgrading pistol sights is one of the first upgrades, and most important, shooters make to new handguns. If you're using that handgun for concealed carry or home defense, then upgrading to some type of night sights is your best course of action.
Many DIY gunsmiths face the challenge of properly removing the old sights and getting the new pistol sights lined up correctly. Without the proper removal and installation tools, you risk damaging that expensive handgun and your new set of sights.
That's where a sight pusher such as the Wheeler Armorer's Handgun sight tool comes into play. With experience, you'll be able to use a gunsmith hammer and punch, but until then, I recommend some type of sight-pushing tool.
Related Article – How To Stretch The Distance Of Your Pistol
XS Sights DXT2 Big Dot Specs
Tritium powered front sight
Choice of tritium or non-tritium rear
Big Dot front measures 0.188"
High-contrast colored front sight
Glow dot absorbs ambient light and glows in low light
Low-profile V rear provides greater visibility of front sight
Simple dot-the-"i" sight picture
Rear sight white outline with tritium center (DXT2 only)
Rear sight white stripe non-tritium (DXW2 only)
Rear sight ledge for one-handed slide manipulations
Durable CNC machined steel
10 Year Warranty
 30 Day Satisfaction Guarantee
Fits standard holster options
Where Can I Buy XS Sights?