We wrote an article not too long ago about what makes green lasers different from red—besides the obvious. We even listed a few laser options available from Crimson Trace, a company well known for lasers. But you know who started making green lasers first? Viridian Weapon Technologies, and they've been around for a while now, since 2006.  But, they don't just create green laser sighting systems; they have red and a select number of holsters to fit those systems into. They also manufacture laser lights with camera integration (for both consumers and LE), laser light combinations, and tactical lights for rifles and pistols.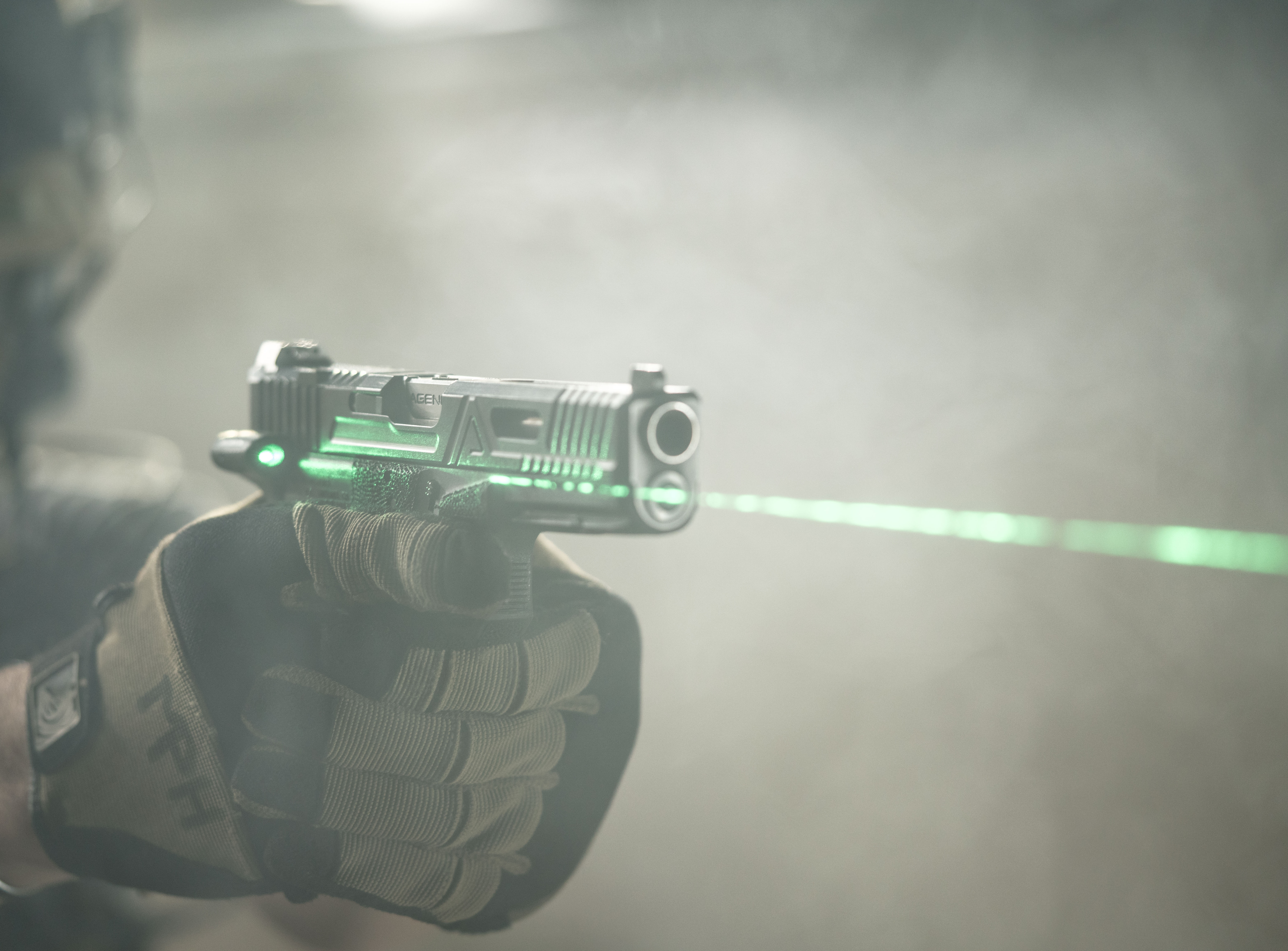 So, if you're looking for more choices, here's a company to consider. 
Viridian Weapon Technologies
Everyone likes to say they're the "leader in xxx." Usually, it's because a company thinks they have more buyers than any other company. And maybe that's true, but it doesn't necessarily mean they're the best. What's the difference between Viridian Weapon Technologies saying they're the weapon mounted industry leader and someone else saying it? Well, they actually are the leaders in the industry. They were the first company to introduce green lasers, and they've been doing it for 15 years. Notice, I didn't say "one of the first…" No, they're THE first. 
And they're not just the first in green laser sights. They're also the first to create the hand stop with an integrated laser sighting device. As of this article's writing, they're still the only ones with this type of product.