The Army Special Forces are more commonly known as the "Green Berets."
Special Forces candidates are forged through fire. Their physical and mental toughness have stood the test. Their character must be beyond question. Special Forces soldiers are teachers, mentors and combat advisors to indigenous partner forces. They must possess the unique attributes and character traits that define the soldiers of the Special Forces Regiment.
How are the Rangers and Special Forces Different
Integrity. Courage. Perseverance. Personal responsibility and adaptability are some of the unique character traits a Special Forces applicant must possess. A soldier's ability to live in and work in harsh conditions is the heart of Special Forces Assessment and Selection (SFAS). SFAS is a grueling three-week test of a soldier's character, commitment, intellect, and physical stamina. It tests leadership, teamwork, and critical thinking skills.
Becoming a Green Beret is truly a mark of distinction. Special Forces soldiers comprise only 2% of the total Army force. They execute 75% of our nation's special operations missions.
If selected, soldiers will attend the Special Forces Qualification Course (SFQC) at Fort Bragg, North Carolina. Once they graduate they are assigned a Special Forces Military Occupational Specialty (MOS). They go to foreign language training in for one of 14 foreign languages.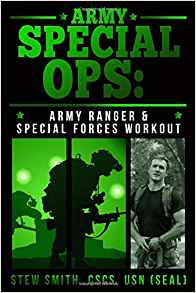 The SFQC is a conduit for soldiers to join a Special Forces Detachment Team- Alpha or "A-Team." From here they conduct SF missions worldwide. The SFQC is forever evolving, making sure that Green Berets can operate the multidimensional, complex world where they live and operate.
The six-phase course has 65 weeks of training for all SF officers and enlisted soldiers. There are an additional 36 weeks of medical training for SF medical sergeants.  Phase 1 is an introduction to unconventional warfare. This includes training on SF principle tasks: Mission command, land navigation, history of SF, adaptive leadership, methods of instruction and physical training.
Students in SFQC act as guerilla role players during Robin Sage, the litmus test for the SFQC. This gives students a behind-the-scenes look at the environment they will be operating in the future.
Phase 2 is Special Forces Small Unit Tactics (SUT). During this phase, SF students learn how to operate tactically on an SF ODA or A-Team. Soldiers conduct ambushes, patrols, raids, small-unit tactics and practice troop leading procedures. There is additional training on rifle marksmanship and urban operations.
Phase 3 is SERE Level C Training. SERE (Survival, Evasion, Resistance, and Escape) SF candidates receive intensive training on the code of conduct, survival and field craft skills. They get a five-day field exercise that gives them the opportunity to apply their newly acquired skills. They have to find water and food, build shelter and fires, and evade capture over long distances.
Phase 4 is specialty training in 16 weeks in MOS training. Officers are taught the critical tasks and planning required of a Special Forces detachment commander. SF sergeants learn the basics of their new occupational specialties.
For the next two months, eight hours a day, SF candidates study special operations planning and unconventional warfare. The curriculum shows officer leaders how to lead combat, security assistance, and contingency operations.
About the author:
Oto holds a BS in History from Oregon State University and a MMA in Military History from American Public University. He served three tours in Iraq and Afghanistan as a Company Commander and Staff Trainer to the Afghan National Army. He was wounded once and decorated three times. Oto is an Infantry Lieutenant Colonel in the Army Reserve.