Prior to the opening day of hunting season, it's time to get your rifles cleaned up, sighted in, and prepped for the hunt. Some hunters may think that they don't need to resight their scopes after a long season, but I highly encourage it.
The last thing you want is a perfect shot on a dream buck and lose him because your scope was off. Spending a couple of hours before the season to get your rifles set up is well worth the time and effort.
Today, I want to discuss the 5 tools in my scope mounting kit that I use to perform basic scope alignment and maintenance on my hunting rifles.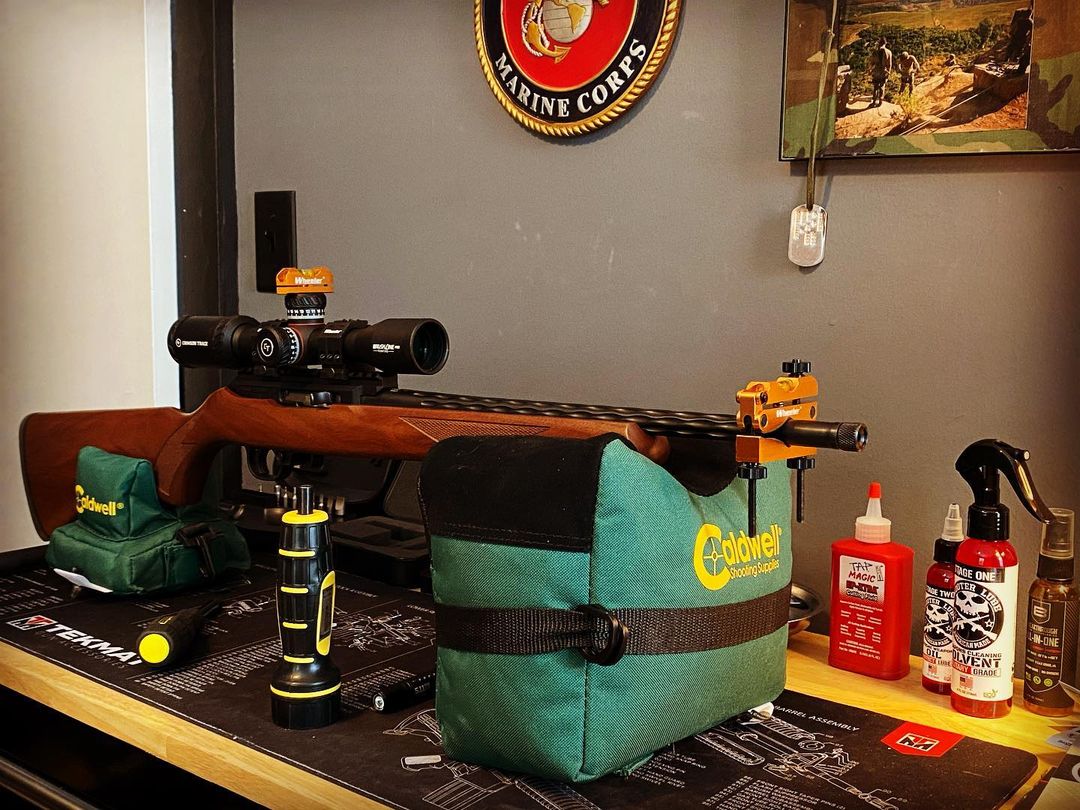 1. Wheeler Master Gunsmithing Benchtop Magnifier
Before you start working on any gun, it's important to have proper lighting and clarity of the objects you're looking at. The Wheeler Master Gunsmithing Benchtop Magnifier uses a 3 diopter 1.75x magnification lens and is equipped with 40 LED lights. This light puts out 400 lumens for enough light to provide the best working space possible.
The entire handle is flexible with its gooseneck design to allow it to be contorted and moved into any configuration. You can secure the magnifier tool to any type of table or benchtop with the metal c-clamp. Its 88" power cord allows you all the room you need to set this up in almost anywhere you have AC power outlets.