I can't remember the last time we've written about 7.62×39 ammo or even the guns that shoot them (AK-47). With new technology coming out daily in regards to ballistics, an update on some of the new ammo is needed.
There are so many different brands that sell 7.62x39mm ammo that it can be very difficult to determine which is the best for your gun.
It comes down to the primers, powder, casing, and bullet quality. This blog is dedicated to the top brands that sell 7.62x39mm ammo in the American market for AK-47 style rifles.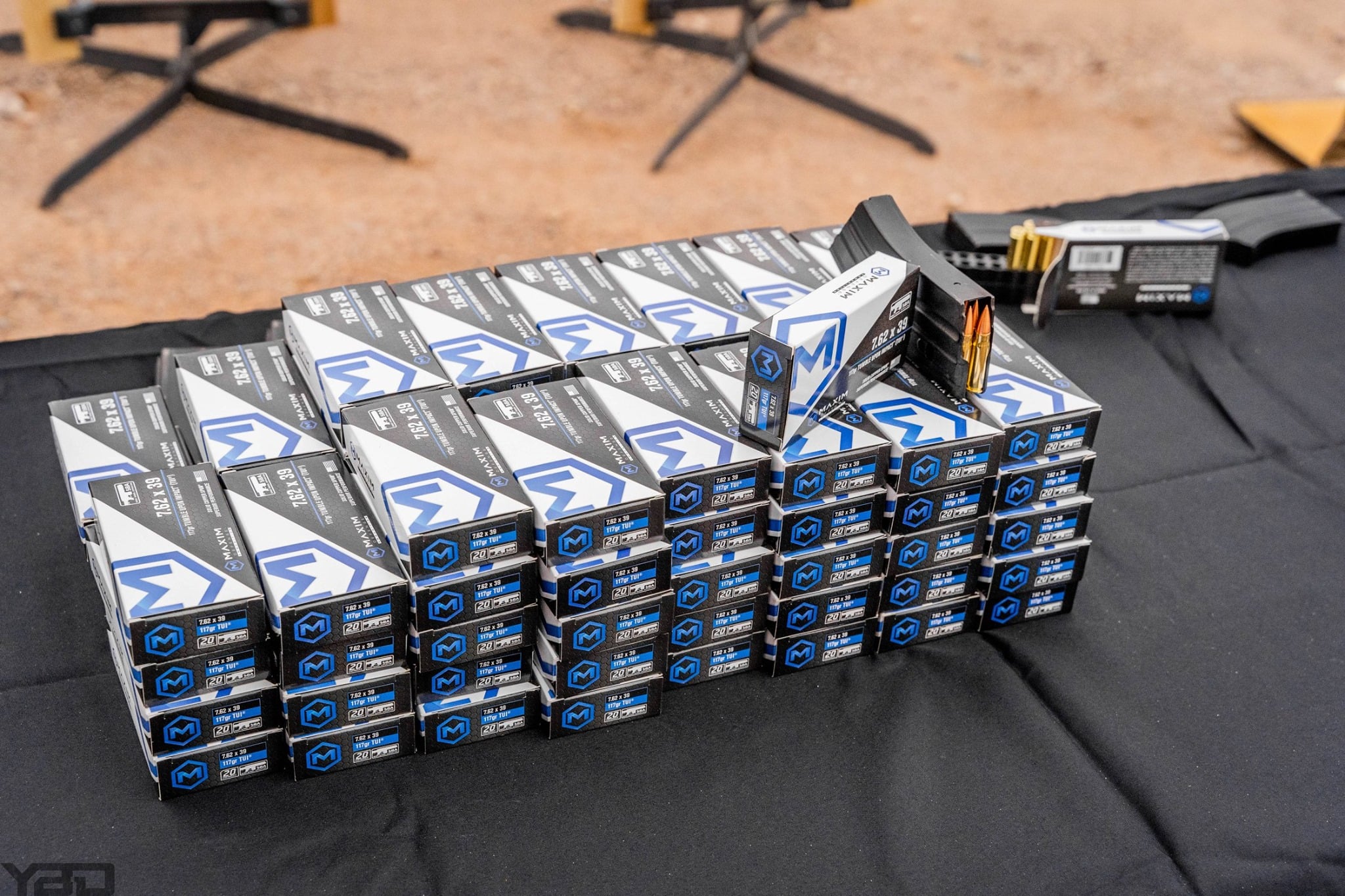 Brass Vs. Steel Case?
Before we get into which ammo we feel is the best, you need to ensure you're clear on the difference between brass and steel casing for the AK-47. Everyone knows by now where the AK was invented (Russia) and how popular it's become around the world (most popular gun worldwide). What a lot of people don't understand is the AK-47 wasn't meant to shoot high-end brass ammo with aftermarket primers and clean-burning powder.
I'm not exaggerating when I tell you I've seen AK-47 rifles dug up from feet in the Iraqi deserts only to be fired within seconds. The loose-fitting action inside the upper receiver ensures that no amount of dirt, grit, water, or blood will stop it from firing. This same action also provides a less accurate rifle with more power than most people can handle. In short, the AK-47 wasn't meant to be a premier rifle, it's meant to work in any environment on Earth and is in fact used in every corner of the Planet. 
The reason I mentioned the importance of understanding the point of the AK-47 is it was designed to shoot steel-cased bullets. Steel is much easier and more importantly a fraction of the cost of using brass ammo. Since I started reloading my own ammo, I've also learned that nobody ever tries to reload steel cases because of the quality of the case. Modern gun manufacturers of AK-47's have been trying to figure out how they can achieve the durability and reliability of the AK, without recoil and inaccuracy. I believe that there are a handful of companies that produce incredibly reliable and high-performing ammo. 
Maxim Defense 7.62x39mm 117 Gr Short Barrel Ammo
Many people have at least heard of Maxim Defense, but not many people even know they sell ammo. The Maxim Defense PDX is the gun that steals the show every time it's unveiled and reviewed by the public. Recoil Magazine named it Best of Shot 2019 due to the impossibly light recoil with only a 5.5" barrel. I don't have to tell anyone that shooting a 7.62x39mm bullet in a 5.5" barrel sounds like it's going to snap out of your hands as you pull the trigger. Maxim Defense leaves no stone unturned when it comes to the quality of their firearms and with the addition of a state-of-the-art pistol brace, you barely feel a recoil at all.