Due to popular demand, more of our readers have shown their support for learning about .22 Long Rifle (LR) Pistols, than on any other topic right now. I'd like to think I'm a man of the people, so I'm going to give you the top 22 LR pistols that are on sale right now.
For this blog, we're including a few 22LR pistols that can be used for varmint control, plinking on the range, or using it to train your family to shoot. I want to point out that I'd never recommend someone carrying a .22LR as a CCW over really any caliber you can buy. A .22LR can still kill if the shot placement is right, but a 9mm, .38 Special, .45 ACP, or .40 S&W will provide better stopping power and more damage upon impact.
Regardless, I love shooting .22 pistols because there is such low recoil that I can shoot my .22 all day and never really get tired. I think people like a .22 so much because if you're just into shooting and practicing, the bullets are cheaper, the guns are cheaper, and they're more fun to shoot than the heavier calibers.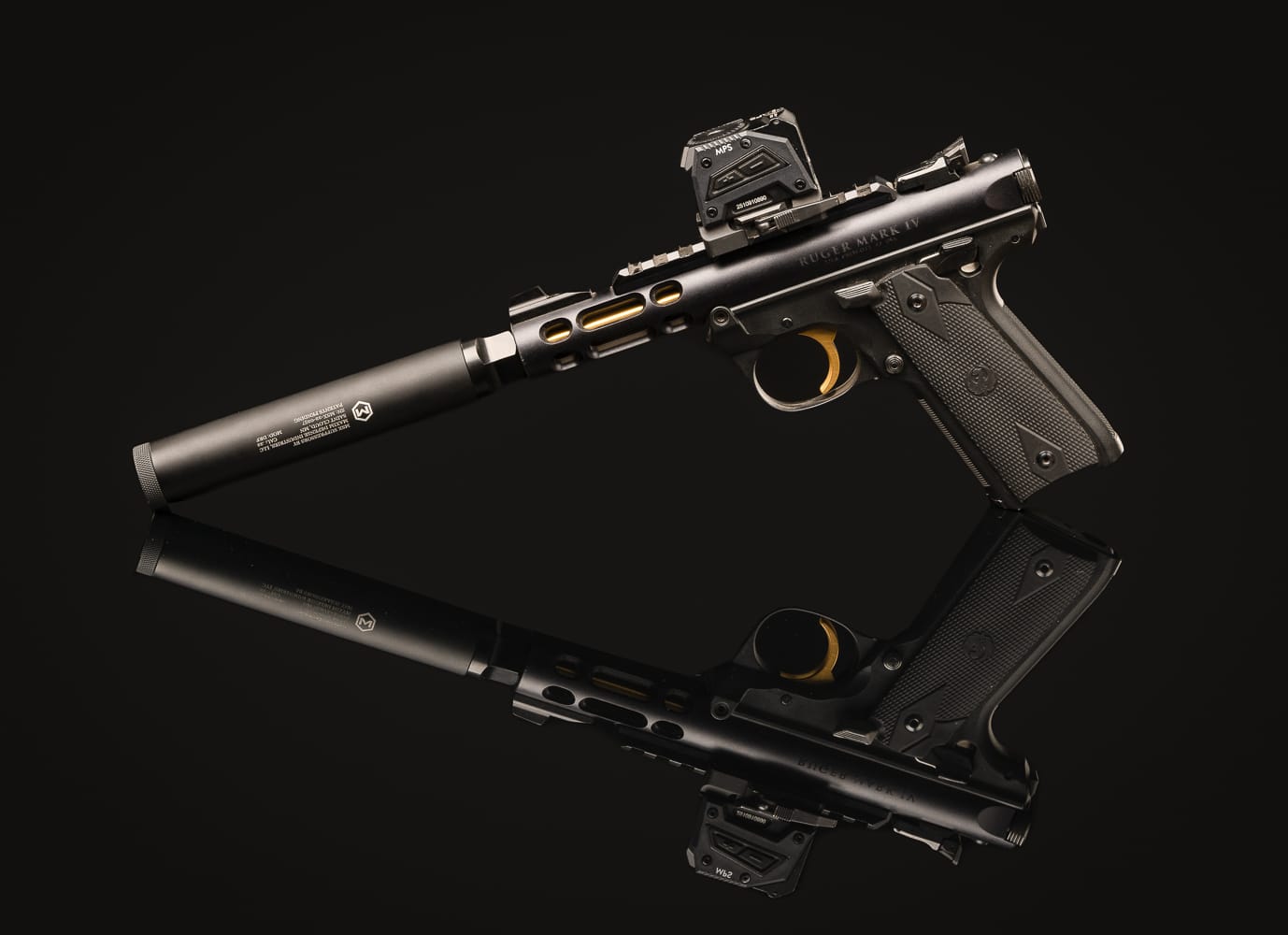 What's The Best .22 Handgun?
Here is a quick list of our top 5 22LR pistols, but we go into more detail below for our top 3 and why we picked them. 
Walther P22 Q
The Walther P22 Q in Tungsten Grey is on sale at the Kentucky gun Club for less than $300 right now. For the number 1 selling .22LR pistol in the world, this is a great deal that you shouldn't pass up if you're in the market for a .22LR. The Walther P22 Q series made the P22 more ergonomic and versatile with an ambidextrous thumb safety lever and interchangeable backstraps. The Walther P22 Q series is a nod to the 10th anniversary of the P22 being released. Like any Walther I've shot, the P22 Q is incredibly durable, accurate, and most importantly, reliable. 
The P22 Q comes with an adjustable windage rear sight, captured recoil spring, and a threaded barrel to allow a silencer. Many people may not think it's important to have a silencer on a .22 pistol, but it's all about your personal experience. The P22 comes with a double/single-action trigger to add another safety in the trigger, but I'm not a huge fan. I think we're all at the point where we don't want a double-action pistol. An 11 lb trigger pull on any handheld gun is too much to control if you have to shoot more than 15 yards. Once the P22 is in single-action, the trigger pull drops to below 4 lbs. In single-action, this pistol is so much fun to shoot and work on your fundamentals. This is such a great pistol to teach your family how to shoot as well. 
Specs
| | |
| --- | --- |
| Caliber | .22 LR |
| Barrel Length | 3.4" |
| Overall Length | 6.5" |
| Height | 4.5" |
| Weight | 16 OZ |
| Width | 1.1" |
| Safety | 1 Manual, 1 Auto |
| Trigger Pull | 11 Lbs |
| Capacity | 10+1 |
| MSRP | $296.99 |
Ambidextrous Safety and magazine release
The grip is interchangeable to provide 3 different sized backstraps
11 rounds in overall capacity is more than enough to get the job done
6.5" in overall length allows this pistol to be carried as a CCW anywhere
Under $300 right now at Kentucky Gun Club
Barely over 1 lb in overall weight allows you to shoot this pistol all day without getting tired
Cons
Double-Action is 11 lbs for the first trigger pull. This is too much to accurately shoot unless you're expertly trained or have been shooting your whole life
The 3.4" barrel length is great if you ever wanted to carry this pistol, but it doesn't give you much distance
.22LR pistols are normally rim-fired, which means they will not be as accurate over distance as a center-fired pistol