The HK USP (Universal Self-loading Pistol) served as the template for the SOCOM MK 23. Initially developed for the US market as a .40 S&W sidearm, the HK USP 9mm was released alongside the .40 S&W version in 1993.
Roughly 2 years later, HK released the larger .45 ACP variant. Though the firearm was originally intended for US law enforcement and commercial buyers, the USP gained a substantial following internationally and a variant of the pistol, the P8, was developed and issued to the  German Bundeswher.
Early on, serious shooters who used the HK USP touted its reliability, lightweight, soft shooting, and above-average trigger. 28 years later, the HK USP is still living up to its expectations.
We wouldn't claim it's one of the most robust handguns without proof. Not only has the HK USP been around since 1993, but recently one was sent into the factory for service after reportedly having over 200,000 rounds run through it. Don't believe us? Here is the statement from HK.
"200,892. The number of rounds shot through this HK USP before it was sent in for repair.

During those 200,892 rounds, no springs were replaced— no recoil springs, trigger return springs, or anything.

It's impressive, but not surprising that this pistol can take the abuse of alllll of that ammo, have minimal end-user maintenance, and keep on kickin!" – Heckler & Koch
Want more proof of the reliability that comes from the HK USP and other HK handguns? Here were some of the responses to the above photo and accompanying statement.
"I have about 5000 rds through my USP .40v1, and it is a tack driver and a no brainer. I have NEVER hade a FTl, FTF. or a FTE. That's pretty darn good considering I can not say that about many of other handguns I have had an experience to use. The pain of the initial cost has subsided for me, but still, it's performance is as stellar and satisfying as ever."

"Simply the best. Could it use some modern touches like a picatinny rail and an optional slide with MRDS mounting options or a LE trigger? Maybe. But less is sometimes more. And what more could you need. Slap a tac-light on that bad boy and send it."

"I just retired after 30 years in law enforcement. The HK USP was by my side for about 25 years. Switched out for a Jarvis match grade barrel and a HK installed match trigger. Can't say how many rounds, I never counted, but thousands of rounds at SWAT training and quarterly qualifications. No parts have ever been replaced and never a malfunction."
What Makes The HK USP So Robust?
The HK USP operates very similarly to the Browning Hi-Power and 1911 pistols. After the pistol is fired, the blowback causes the slide to travel rearward, tilting the barrel assembly up and unlocking the chamber. This blowback design is time-tested and is now used in the majority of modern centerfire pistols.
Newer USP barrels produced after 1996, have polygonal rifling similar to what you'll see in Glocks barrels. For those who are not familiar with this sort of design, polygonal barrels have several flats cut into them that spiral inside the bore. These flats "grip" the bullet as it exits the barrel, rather than cutting into the bullet as is the case with traditional land and groove rifling.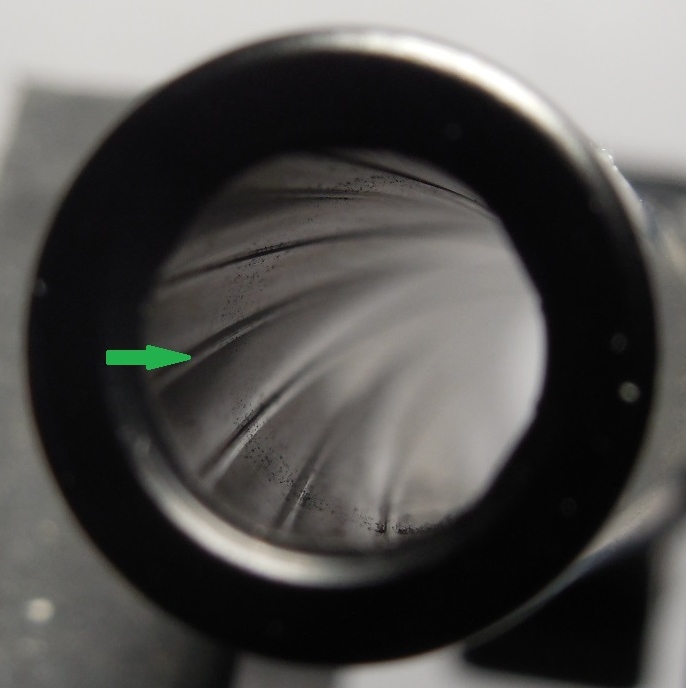 Proponents of polygonal rifling claim that these barrels last longer and are easier to clean than traditional designs and that they also offer improved accuracy and velocity. The HK USP barrel is also cold hammer-forged, which ultimately makes for a very durable part. This may be a large contributor to the aforementioned USP lasting for over 200,000 rounds before needing service.
The recoil system used by the HK USP is noteworthy. Rather than use a single recoil spring and guide rod, the USP features a captive dual spring recoil assembly. When the pistol is fired, the larger outer spring serves as the primary recoil spring.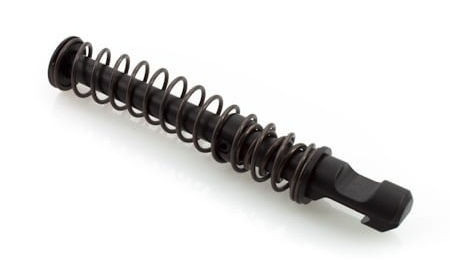 When the slide is nearly at its rearmost position during shooting, the inner-spring is engaged as a recoil buffer. Heckler & Koch claims that in addition to reducing stress on the firearm, the dual spring system also reduces felt recoil by as much as 30%.
The frame of the USP is made of high-impact and temperature-resistant polymer. Although the polymer blend used by HK is proprietary, it is likely a form of the glass-filled nylon we see on all the Glock pistols.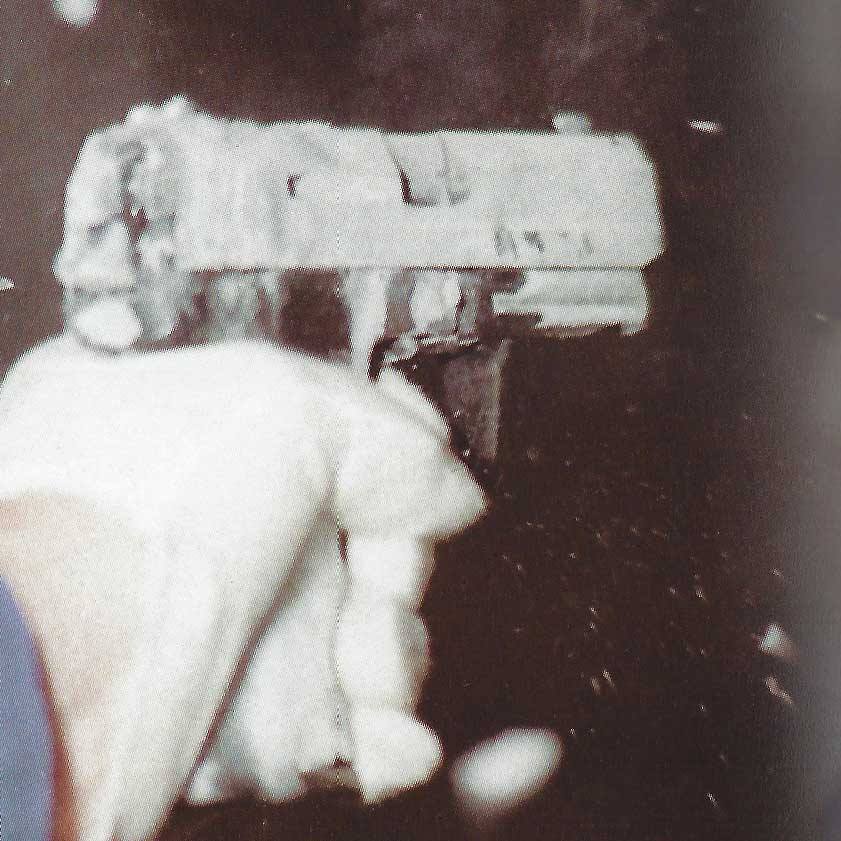 Where to Buy an HK USP
Current offerings include the standard models chambered in 9mm, .40 S&W, and .45 ACP, using barrels in the 4.25 to 4.41-inch range, while USP Compacts in the same calibers tend to have barrels and corresponding slides that are almost an inch shorter on average.
There are also USP Tactical variants chambered in .45 ACP and 9mm, which are suppressor-ready with extended threaded barrels and target sights.