SilencerCo has announced a new addition to its lineup, the Hybrid 46M, billed as "the world's first truly modular large-bore suppressor."
Built to a design that incorporates titanium, 17-4 heat-treated stainless steel, and Inconel, the full-auto rated Hybrid 46M suppressor adds modularity to the company's already popular Hybrid 46.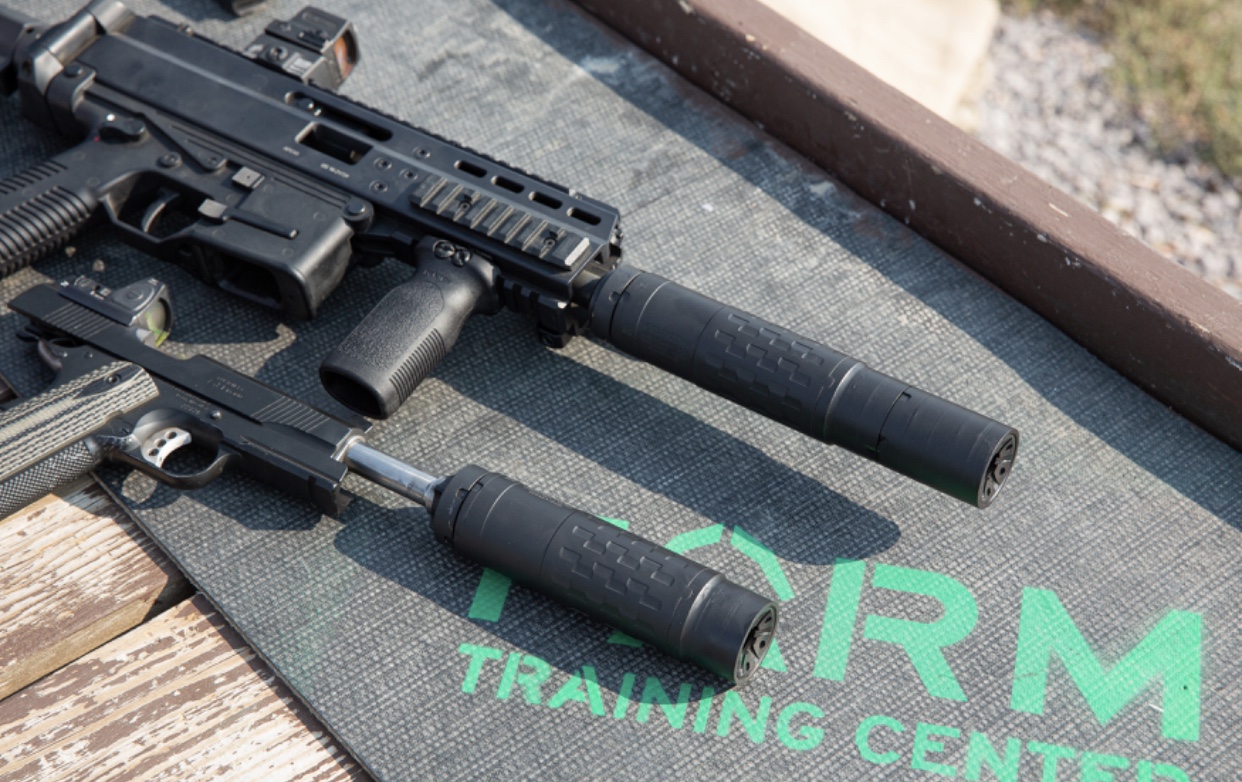 In its long configuration, the suppressor runs 7.72 inches overall and weighs 14.9 ounces. In its shorter form, which is ideal for SBR rifles or pistols, measures out at 5.78 inches overall and weighs 12.2 ounces.
Related Article – Suppressor vs Silencer | Is There a Difference?
When it comes to accommodating multiple calibers, it is rated for all centerfire pistol and rifle calibers. These include .45 ACP, 10mm, .450 Bushmaster, .458 SOCOM, .45-70 Government, .338 Lapua Magnum – up to .460 Weatherby Magnum.
You damn near have a single suppressor for just about everything in the gun safe.
SilencerCo is excited to announce the newest addition to their product line, the Hybrid 46M: the world's first modular large bore suppressor. It is the natural evolution of the original large bore suppressor, SilencerCo's Hybrid 46, with the added benefit of being modular, giving shooters the option of using it in either a short or long configuration. The Hybrid 46M and all other SilencerCo products are available at SilencerCo Retailers.

Effectively reducing the sound signature of everything from 9mm to 10mm and 5.56 NATO to .458 SOCOM, the Hybrid 46M takes it to the next level for those who want the versatility of the Hybrid 46 with added modularity. It is compatible with virtually every centerfire firearm platform due to its wide range of available attachment accessories.