The MCX-SPEAR is in the final stages of selection for the Army's Next Generation Squad Weapon (NGSW) that will equip soldiers with a new squad automatic weapon, precision ammunition, better optics, and specially designed suppressors.
The ultimate goal of this new platform is to deliver a small arms squad automatic weapon, capable of defeating modern body armor at extended ranges and producing improved lethality, compared to the existing 5.56mm M249.
Requirements for the NGSW program call for a new cartridge design, utilizing ammunition with a caliber of 6.8mm, a weight of roughly 135 grains, and muzzle velocities of roughly 3000 fps or faster.
Pulling this off, especially from a shorter M4 patterned barrel, calls for high bore pressures, which results in a powerful muzzle blast and significant felt recoil.
To tame this beast, a special type of suppressor is a must, to help to attenuate the increased muzzle blast and mitigate felt recoil.
Sig MCX SPEAR Press Release
SIG SAUER is proud to announce the official expansion of the MCX series of rifles with the new MCX-SPEAR chambered in 277 SIG FURY.  The MCX-SPEAR was developed with direct input from U.S. warfighters to provide more power, distance, and accuracy to replace the current M4 rifle platform.  The MCX-SPEAR is now the most innovative and advanced AR platform in the world.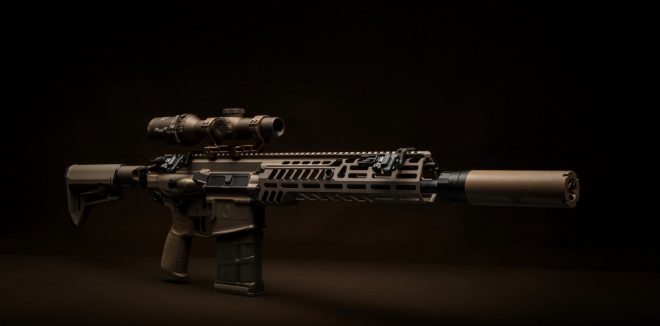 "This is a rare opportunity for passionate consumers to own a piece of history," began Ron Cohen, President & CEO, SIG SAUER, Inc.  "This first production run MCX-SPEAR, and all of the revolutionary technology behind its development, is being offered to the commercial market in a configuration that is a near match to our NGSW-R submission. Further, this is the only rifle submission to the program that is designed and engineered in the United States by a company with the manufacturing scale and proven adherence to military-grade quality requirements – which is a tremendous source of pride for everyone at SIG SAUER."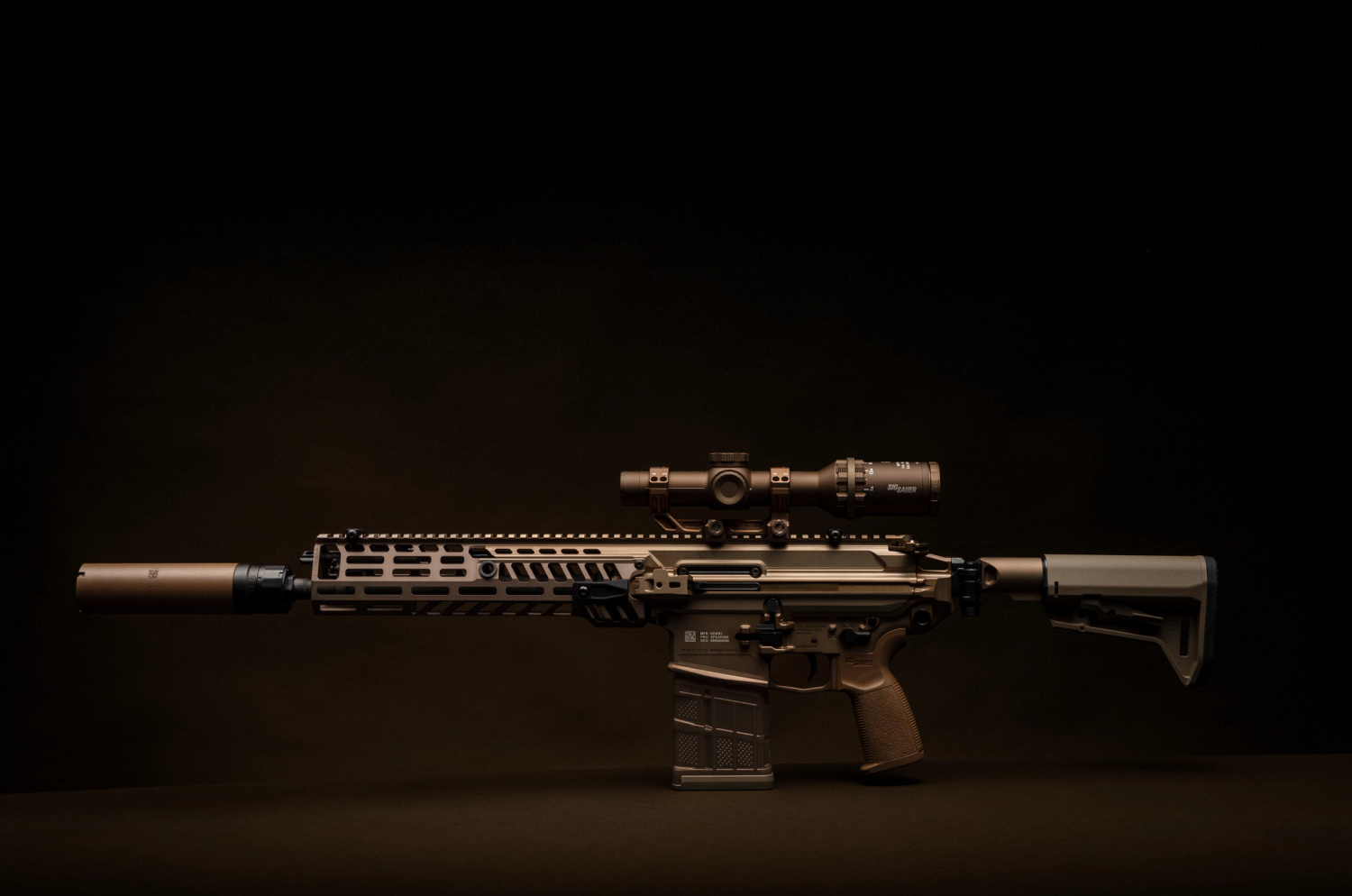 The MCX-SPEAR is an adaptable multi-caliber rifle (277 SIG FURY, 6.5 Creedmoor, 7.62 NATO, with barrel change) featuring rear and side non-reciprocating charging handles, 6-position folding stock, ambidextrous fire control, bolt-catch, and mag release, 2-stage match trigger, 2-position adjustable gas piston, a lightened free-float M-LOK™ handguard, a full-length picatinny rail, and ships with (2) 20-round magazines.
"The revolutionary SIG FURY ammunition is the most technically advanced leap in smalls arms ammunition in over 150 years, this turns your intermediate rifle platform into magnum performance without the added weight or length while still using 20-round magazines," added Cohen.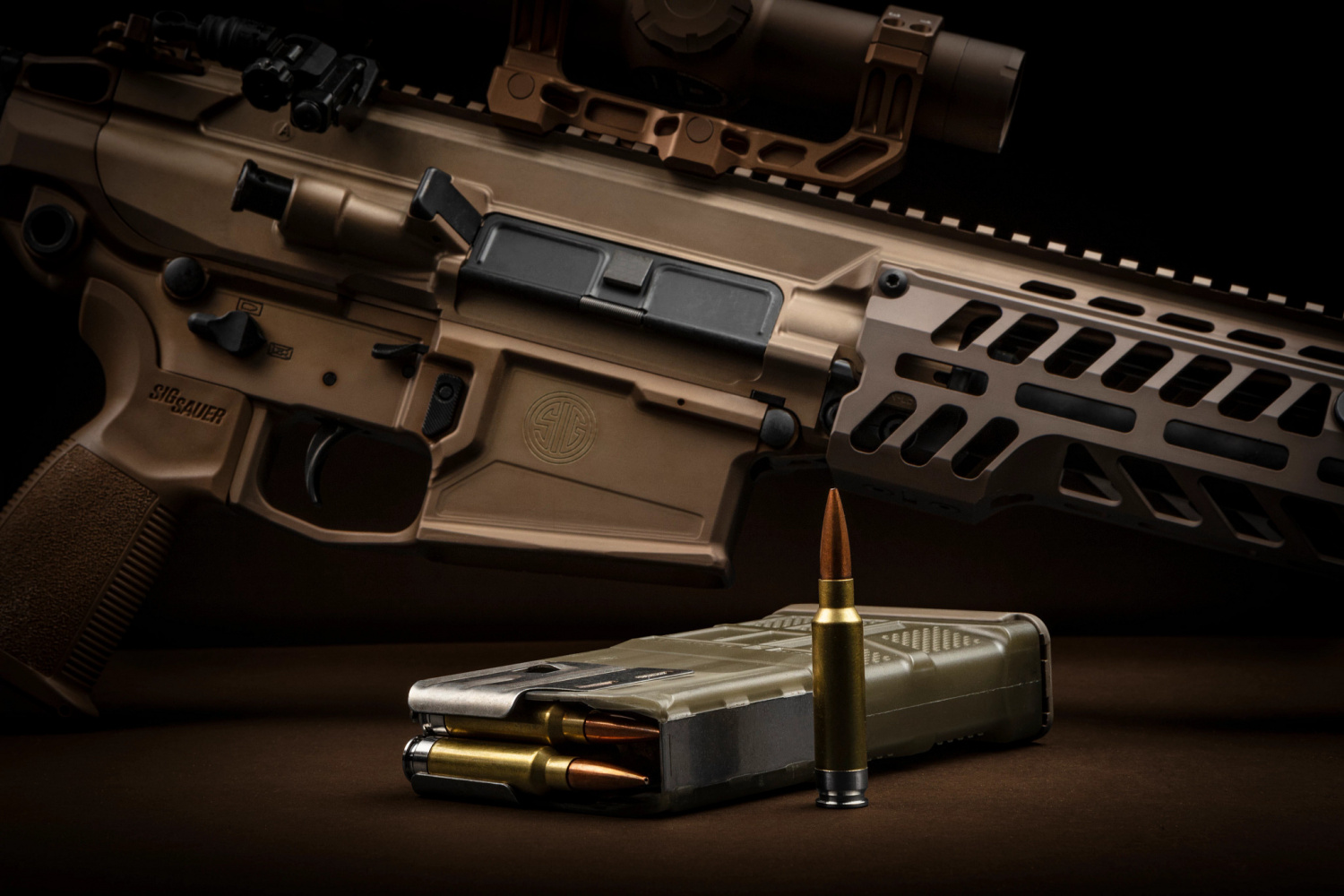 The 277 SIG FURY ammunition is the commercial variant of the 6.8 x 51 hybrid military round available in the hybrid case technology submitted to the U.S. Army NGSW program. Also available is a 277 SIG FURY FMJ traditional cartridge round available.
"The final component of this special-edition offering includes the SLX Suppressor. The design of the SLX suppressor is optimized to dramatically reduce harmful toxic backflow and features our patented QD attach/detach system making installation of the suppressor a game-changing level of ease," said Cohen.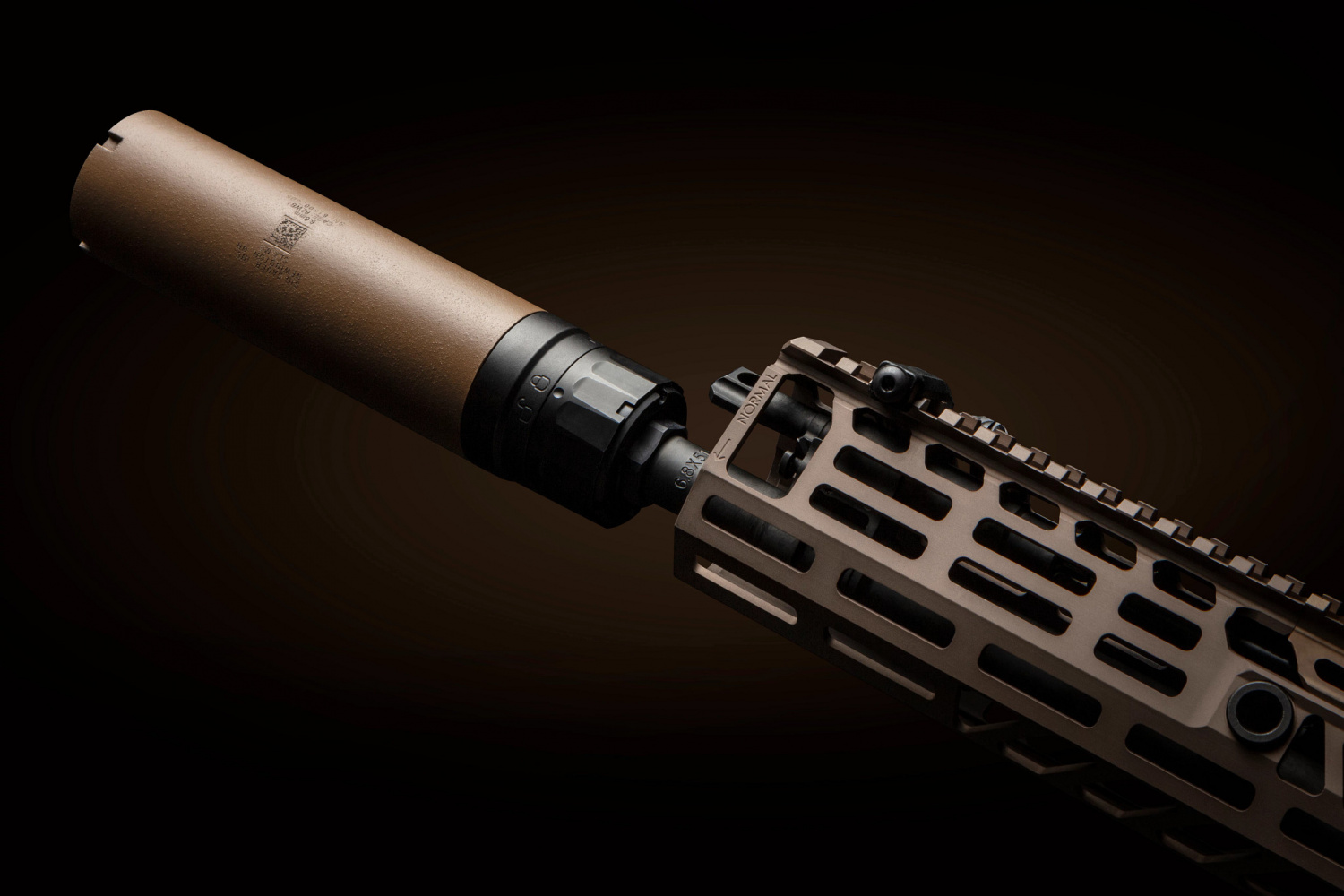 The SIG SAUER SLX Series of suppressors are designed to drastically reduce toxic fume inhalation by the end-user and sound reduction and are available commercially for 5.56mm, 7.62 NATO, and 277 SIG FURY calibers.
The SLX suppressors feature a monolithic core construction in Inconel, an internal multi-flow path to exhaust gases at a higher rate resulting in lower toxic fume inhalation, a sound-reducing baffle design, a flash reducing end cap, and are available with either the new Clutch-Lock QD mounting system for easy install and removal that offers an intuitive tactile locking ring with infinite radial locking positions or direct thread.
MCX-SPEAR
Caliber: 277 SIG FURY / 6.8 x 51
Overall length: 34.1 inches
Overall height: 7.97 inches
Overall width: 2.98 inches
Barrel length: 13 inches
Barrel Twist: 1:7
Weight (w/magazine): 8.38 lbs.
SIG FURY Ammunition
277 Sig FURY 135 Gr FMJ Bullet – Standard Brass Case
277 Sig FURY Elite Series Accubond® 150 Gr Nosler Accubond Bullet – Hybrid Brass/Stainless Steel Case
SLX Suppressor
Caliber(s): 5.56 or 7.62 NATO
Finish: High Temp Cerakote
Core Material: Inconel
Diameter: 1.67in.
Overall Length: 5.24in./7.49in.
Weight: 8.8oz -19.4oz.
Attachment Type: Clutch-Lock QD™ or Direct Thread
The MCX-SPEAR, 277 SIG FURY Hybrid Ammunition, and SLX Series Suppressors are now shipping and available at select commercial retailers.
To learn more about the SIG SAUER submission to the U.S. Army's Next Generation Squad Weapons Program or the products visit sigsauer.com.
---
Stay Tuned to the RE Factor Tactical Blog and be part of this all VETERAN-run website. Be sure to follow us on Facebook, Instagram, and LinkedIn for exclusive content and deals.
Check out our DAILY DEALS page for industry deals and discounts.
Visit our Amazon Influencer Page for more products we recommend: https://www.amazon.com/shop/refactortactical